Posted by iCoverLover on Nov 27, 2020
If anything, 2018 has been a good year for smartphone manufacturers. The market is wide and open with enthusiasts ready to eat up whatever is served to them -- and the big names didn't disappoint.
Among the frontrunners was Apple Technology, coming out with three smartphones: iPhone XS, iPhone XS MAX, and iPhone XR. Rivaling Apple is Samsung with their flagship phone Samsung Galaxy Note 9. Google Pixel phones were also talked about.
Chinese smartphone company Huawei is also rising in popularity, especially with the release of their Y, P, and Mate series phones.
With everything that happened in 2018, what can we expect from 2019?
---
What's happening in 2019?
Every tech and smartphone fans would definitely say that the next year will be exciting with all the rumored and confirmed innovations on flagship phones and upgraded devices.
That said, here are five innovations that we'll likely see in upcoming smartphones in the course of 2019.
Foldable Phone
The concept of a foldable phone isn't entirely new with companies try their hand at bendable devices, hoping to release a fully foldable one. Big names such as Apple, Huawei, Motorola, and LG are said to have patented a design for a foldable smartphone.
However, it seems like 2019 is the year we'll finally get our hands on one.
Samsung is spearheading the fight when Justin Dennison, Senior Vice President on Mobile Marketing took out a real foldable tablet from his jacket. This happened on November 7 during the Samsung Developer Conference 2018 that happened in New York.
One detail we know so far is that this gadget is a 7.3-inch tablet when unfolded to its full size. When folded, it becomes a 4.58-inch screen display device. In addition, this device can run three applications all at once.
The company is said to launch this device on March next year and will be shown off in February at the Mobile World Congress, according to some experts.
5G Phones
Another big name to follow with the foldable phone niche is Huawei. They might not be the first one to release a completely foldable device but they will eventually release in mid next year. As per Forbes, Huawei deputy chairman Ken Hu has confirmed the upcoming release of the foldable device.
However, Huawei's upcoming phone won't just be foldable, it will also be a 5G smartphone meaning it can acquire data signal faster than 4G or LTE services.
According to Huawei's chairman, 5G will be 100 times faster and 50 times more responsive than 4G services.
Although most infrastructures for 5G networks are still on its early stages of developments, smartphone companies are using it as a selling point for their upcoming flagship phones for 2019. This means that Huawei will not be the only company that will use faster 5G networks.
Other big names such as Samsung, Sony, and OnePlus are among those that will be introducing 5G networks for their new devices by the course of 2019.
There will be a huge chance that several places in the world won't be able to acquire 5G services. But if you buy a new phone that caters 5G networks, you'll be able to use it anytime your place gets a stronger network or you go to a place with one.
More Camera Lenses
Several smartphones from 2018 already feature multiple camera lenses. So far, Samsung Galaxy A9 has the most lenses with four rear camera lenses. Huawei's P20 Pro also has triple-camera.
It would be no surprise if phone companies continue with these multiple camera lenses. In fact, LG has been spotted working on a 16-lens camera. In addition, Nokia is rumored to release the Nokia 9 penta-lens phone which could set the trend if it does launch.
Since consumers are always looking for the best smartphone camera, companies are working their best to give their fans the best camera and video experience.
The addition of camera lenses makes it easier for both amateur and professional photographers to capture amazing images through their phones. This feature could enhance optical zoom, capture clearer images even at night, background smoothing, and more.
In the case of the Samsung Galaxy A9, the quad-camera enables you to capture a wider range.
Notch Ideas
The notch wasn't always the prime focus when it came to smartphones. However when Apple's iPhone X was launched, it suddenly became the trend. Nowadays, almost every big names in the smartphone industry are looking to create a new notch design.
In the upcoming year, notch designs may take another step forward. The designs may feature smaller notches and increasing the screen to body ratio of the phones. Some designs may also focus on more unique shapes.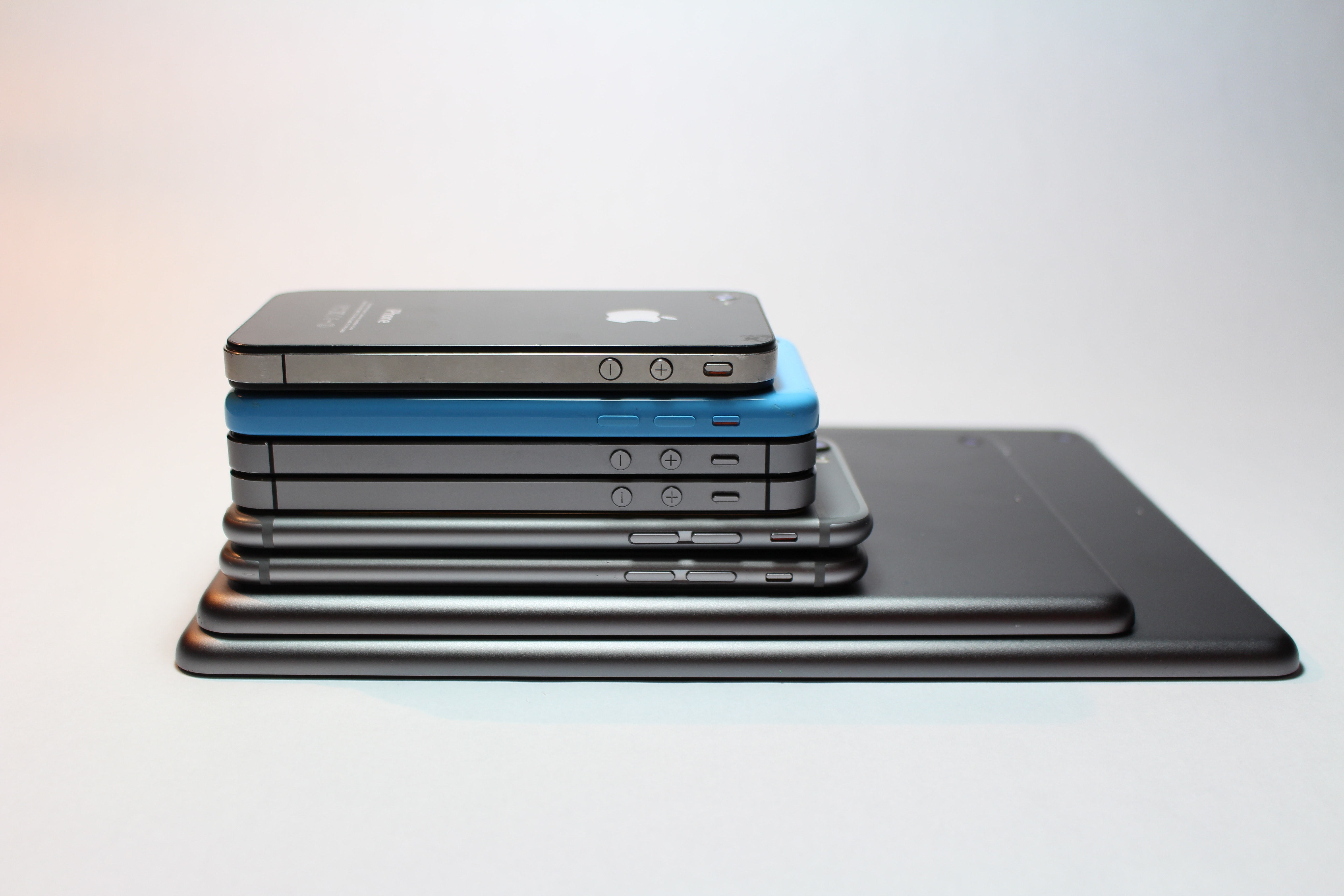 Gaming Phones
Gaming has also evolved over the years. Previously it was solely made for gaming consoles and computer systems. Nowadays, there are several big games for mobiles making gaming phones more popular.
This 2018, we've seen releases of smartphones that focuses more on better graphics cards, faster systems, and longer battery lives to get the attention of mobile gamers. In 2019, it won't be far from impossible that big names in the smartphone industry would also be enhancing their phones for gaming.
Improved AI
Smartphones these days are able to do tasks for you, especially with the development of virtual assistants like Apple's Siri. By 2019, experts believe that there will be an improvement of AI calculations, making your phone do more work for you.
For example, it can recognize voices or recognize faces on photos.
Conclusion
Technology has indeed come a long way and 2019 is definitely an exciting year when it comes to smartphone innovations. But since these innovations are getting more extreme and better, the prices will definitely spike, making it even more important to offer protection for your phone.
As the new year comes and new gadgets appear, we at iCoverLover will guarantee to create high-quality phone and tablet cases and covers to help protect your phone and your hard-earned money. Plus, we have several phone accessories like wireless chargers that are up to date with the latest phones.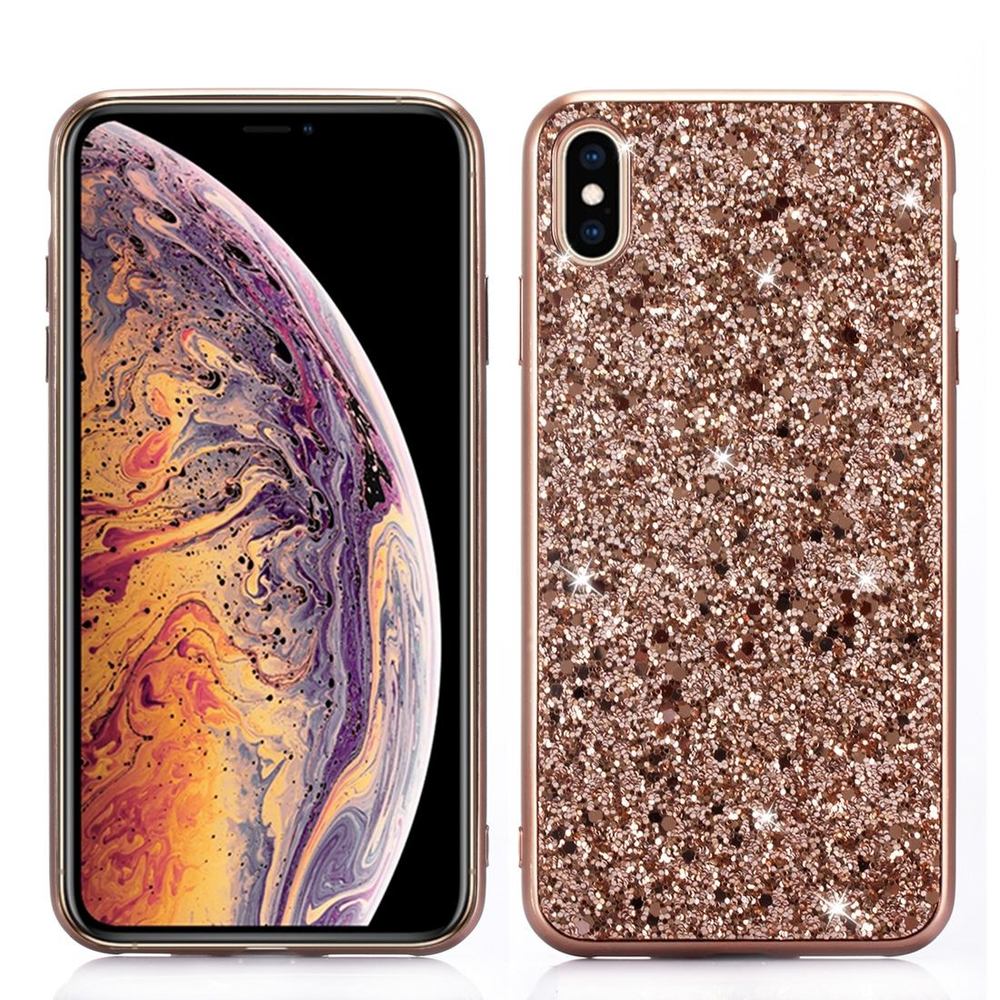 iPhone XS Max Case Rose Gold Glitter Powder TPU Soft Case, Scratch-Resistant, Shockproof, Anti-Slip and Elastic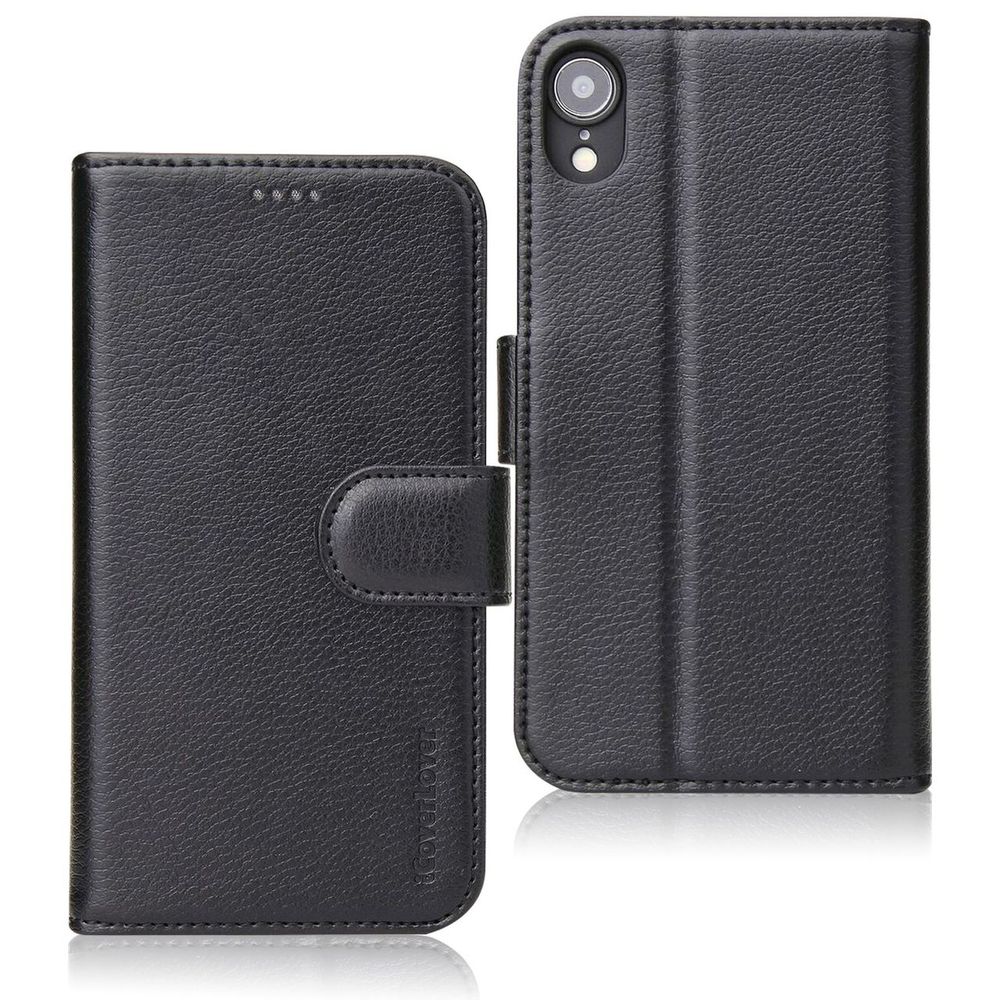 iPhone XR Case iCoverLover Black Genuine Cow Leather Wallet Folio Case, 3 Card Slots, 1 Cash Compartment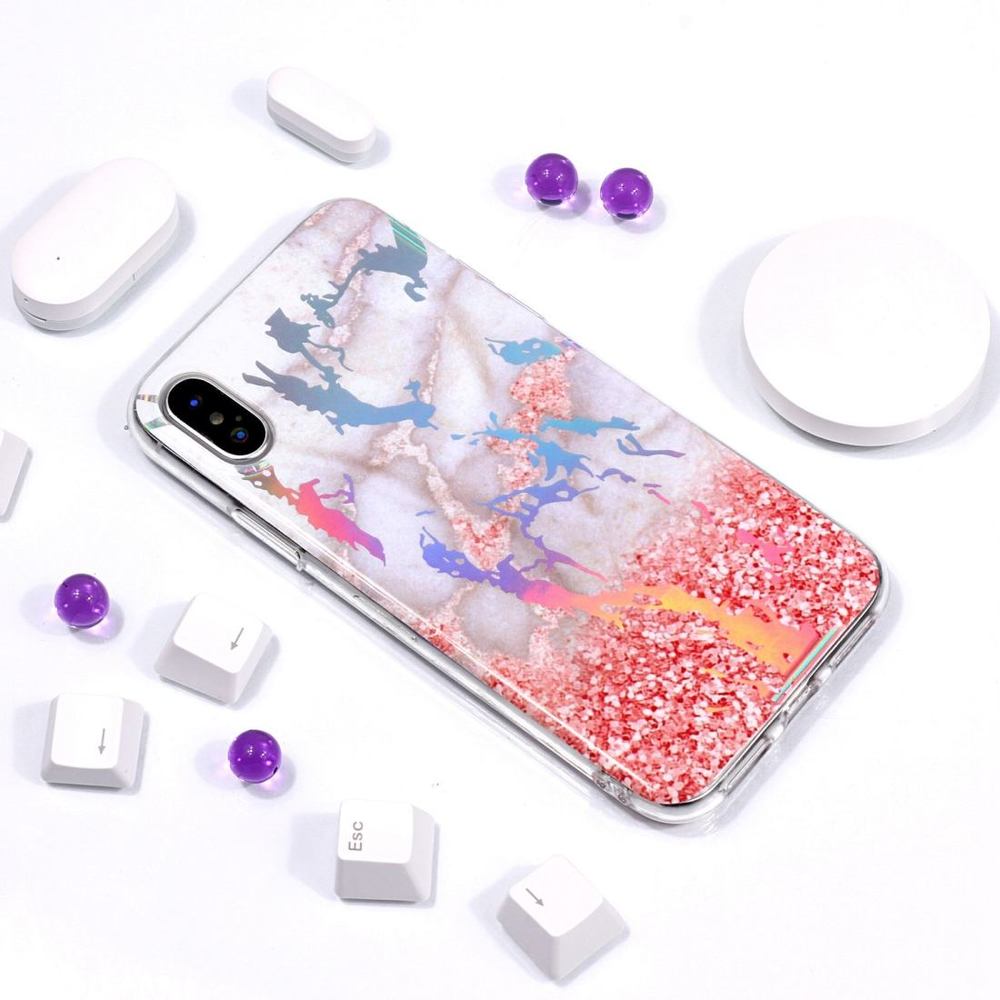 iPhone XS Max Case Pink Glitter Shiny Laser Colorful Marble TPU Cover with Shockproof Body, Anti Slip Grip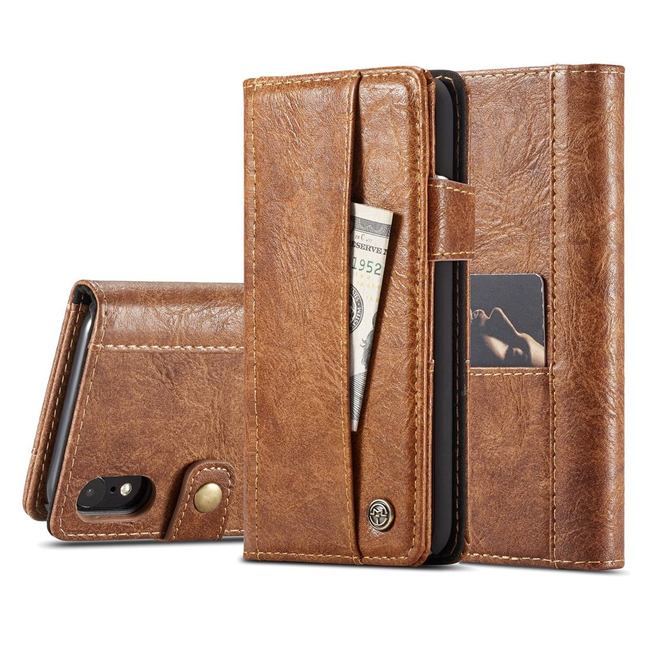 iPhone XR Case, Brown Rough Texture PU Leather Horizontal Flip Cover, 4 Card Slots, 2 Cash Slots, Shockproof
Share