Posted by iCoverLover on Oct 07, 2018
The new iPhone units have arrived and are in stores right now. It's no surprise that you may own an iPhone XS or XS Max right now. This begs the question, what case are you going to use?
---
The iPhone XS is priced at AU$ 1,629 for the 64GB unit, AU$ 1,879 for the 256GB unit, and AU$ 2,199 for the 512GB unit. It has a screen size of 5.8 inches which is slightly bigger than the iPhone X.
The iPhone XS Max is currently priced at AU$ 1,799 for a 64 GB unit, AU$ 2,049 for the 256 GB unit, and AU$ 2,369 for the 512 GB unit. The current size of the screen is the biggest yet that iPhone has released.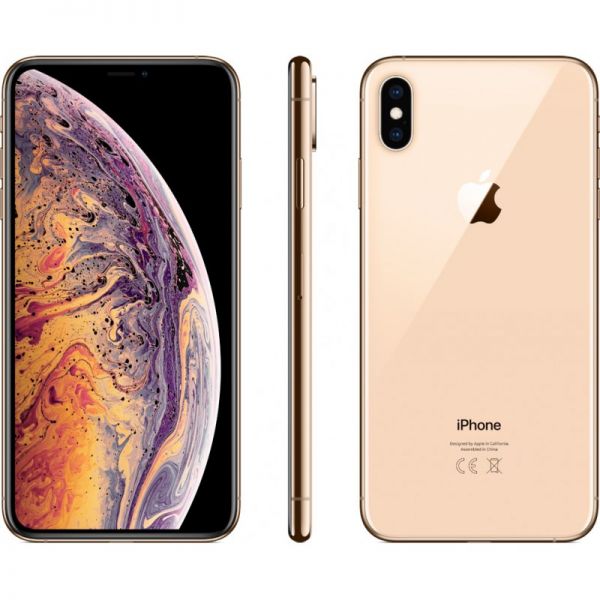 Knowing all these, you'll want to keep your phone safe from damage, accidents, and other unfortunate events that usually happen to iPhones. If you are not in the habit of testing out iPhone strength on YouTube, you can safely place it inside one of our new iPhone XS and iPhone XS Max cases.
What kind of case covers does iCoverLover offer?
We have more than enough cases to suit your needs. Our favourite ones are the multifunctional protective cases that provide both protection and function such as the iCoverLover Black Real Top-grain Cow Leather Wallet iPhone XS & X Case. To give you an overview of what to expect, let us introduce what's in the shop:
Designs
Wallet Style and Flip Cover Cases
Wallet style cases are all the rage right now because they have built-in card slots and cash pockets that suit your emergency finance needs. You can leave your home without your wallet, especially if you've placed an emergency cash card or a couple of bills inside.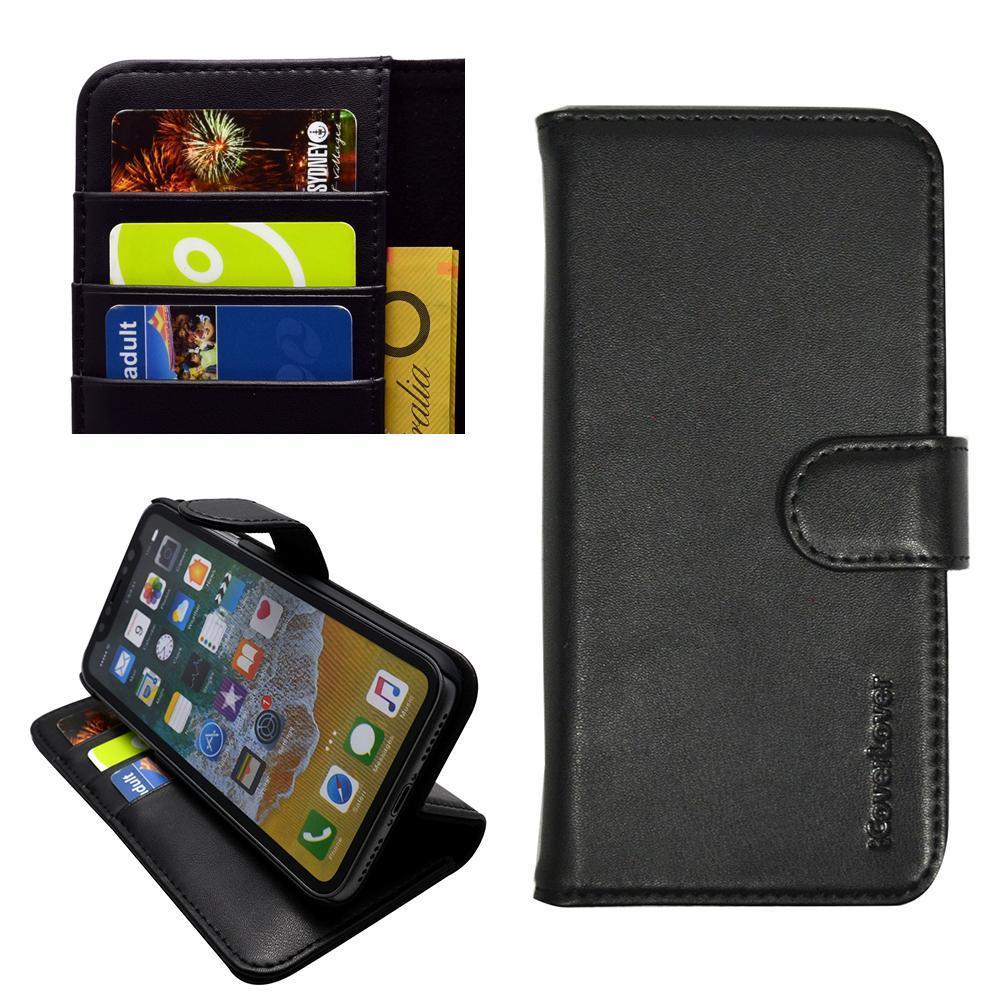 Most of our wallet cases are also built with kickstands that you can use to prop up your device in landscape or portrait mode. That would depend on the model of the iPhone XS case or iPhone XS Max cover, but you can always choose based on design as well. The best part is that some of these cases have flip covers that offer added protection to the front of your phone.
Armour Cases
Our armour cases have various designs that accommodate different protection needs. You have your double layer protective cases that can withstand extreme impact and shock. We also have armour cases that have heat dissipating plates that will prevent overheating.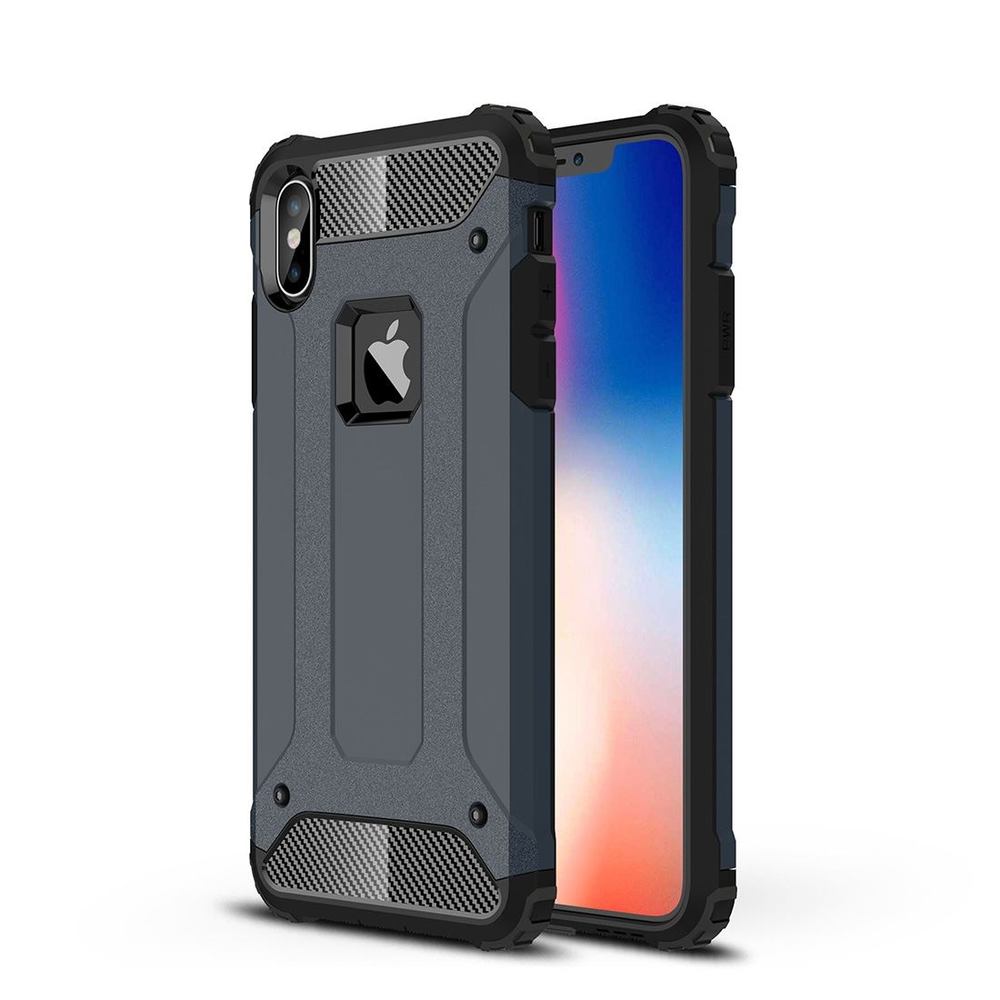 Some of our armoured cases have brushed textures or carbon fibre textures that improve your grip on your phone as well. Most important of all, these armour cases are built to last and some even have corner bumpers that increase protection on the one of the most sensitive parts of your iPhone XS or XS Max.
Back Cases
Back cases have just as much protection as wallet style cases. The only difference is that they don't have a front flap or magnetic flap closure to keep the screen in check. That is where screen protectors come in, but we'll get to that later.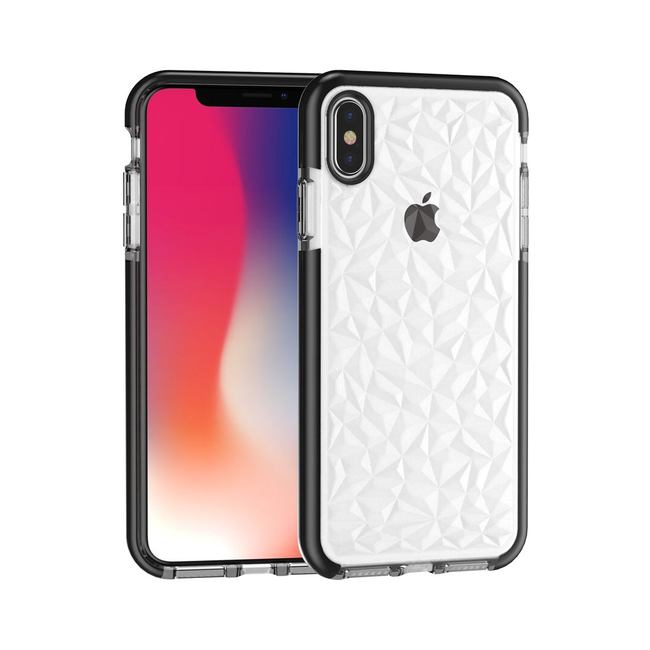 Our back cases come in different sizes, materials, and designs. There are more than enough styles to choose from and they can easily be slipped on and off your iPhone XS or XS Max.
Other Cases
If you look at some of our more unique designs, you will find detachable leather cases, armour cases with card slots, and even some cases that have caller ID display windows. Whichever case you choose, you'll find that using it is an experience that you won't forget.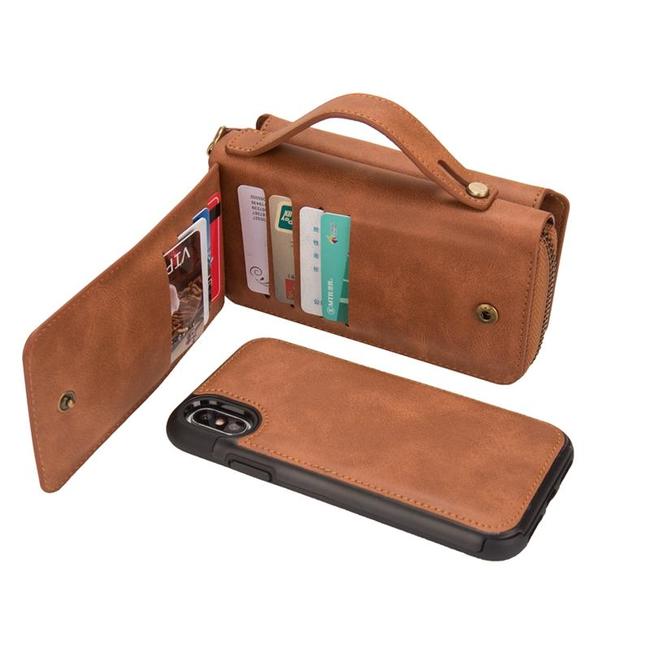 Some of our cases are made of high grade TPU which are shock proof, drop proof, and scratch-resistant. Others are made of high quality PC that has added protection. The difference between the two is flexibility and hardness. TPU is softer than PC. However, TPU is more flexible and absorbs shock better. Your choice will depend on the style you choose and the level of protection you want.
Screen Protectors
The best thing you can do for your new iPhone XS or XS Max is get it one of our tempered glass screen protectors. We offer edge to edge screen protectors that will keep your iPhone XS and XS Max from getting any scratches or surface damage.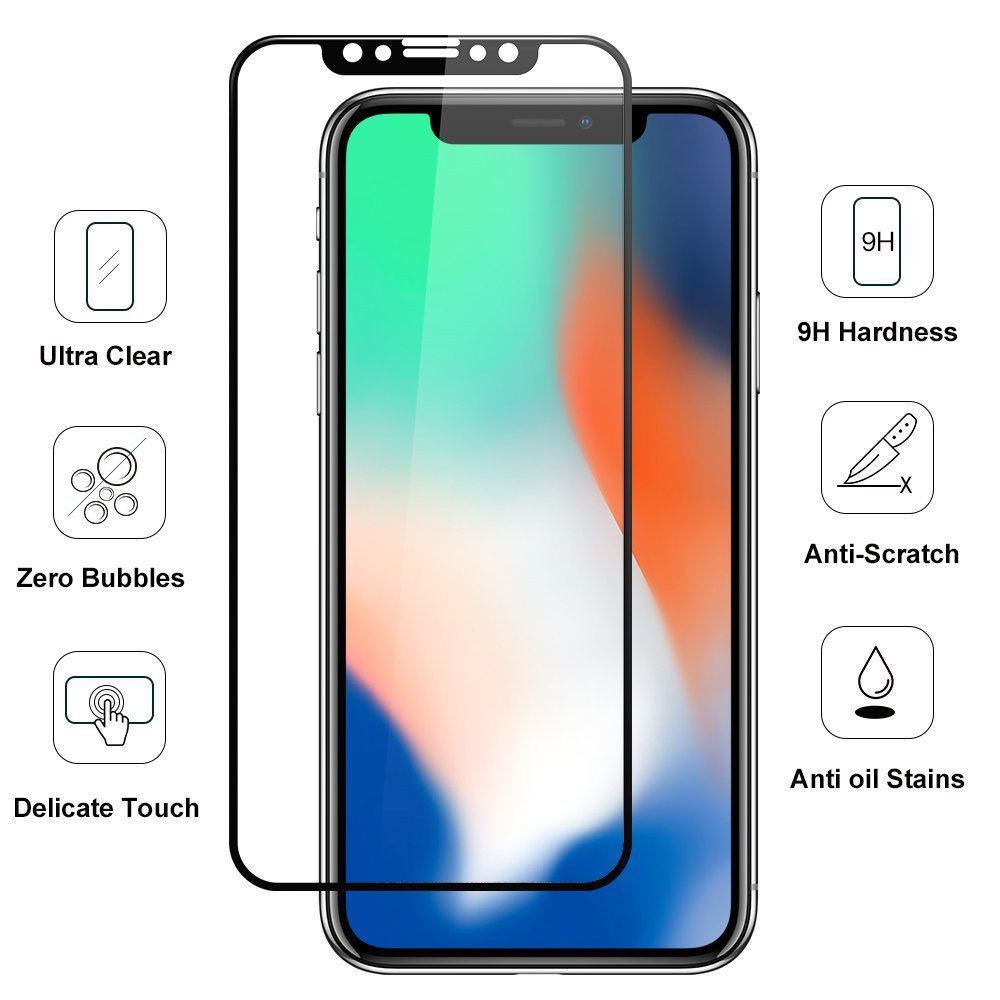 It is also airtight, which means no water will seep through if you manage to place it on a wet surface. Just be mindful of the cutouts, which do not protect the ports from any water damage. You can even get two screen protectors for the price of one for a friend.
Design and Material
Many of our cases are made from premium PU or genuine leather, TPU plastic, and PC plastic. All of those are made specifically to protect your phone. However, we have made it a point to make them as appealing as possible with various designs to fit a person's needs.
Genuine Leather Cases
Genuine leather cases are made from high quality cow hide and horse hide, which are treated to withstand wear and tear for years to come. Some are embossed with artistic and classic designs, both of which can accommodate the user's tastes. Some have a classic design while other have an eye-catching and bold look.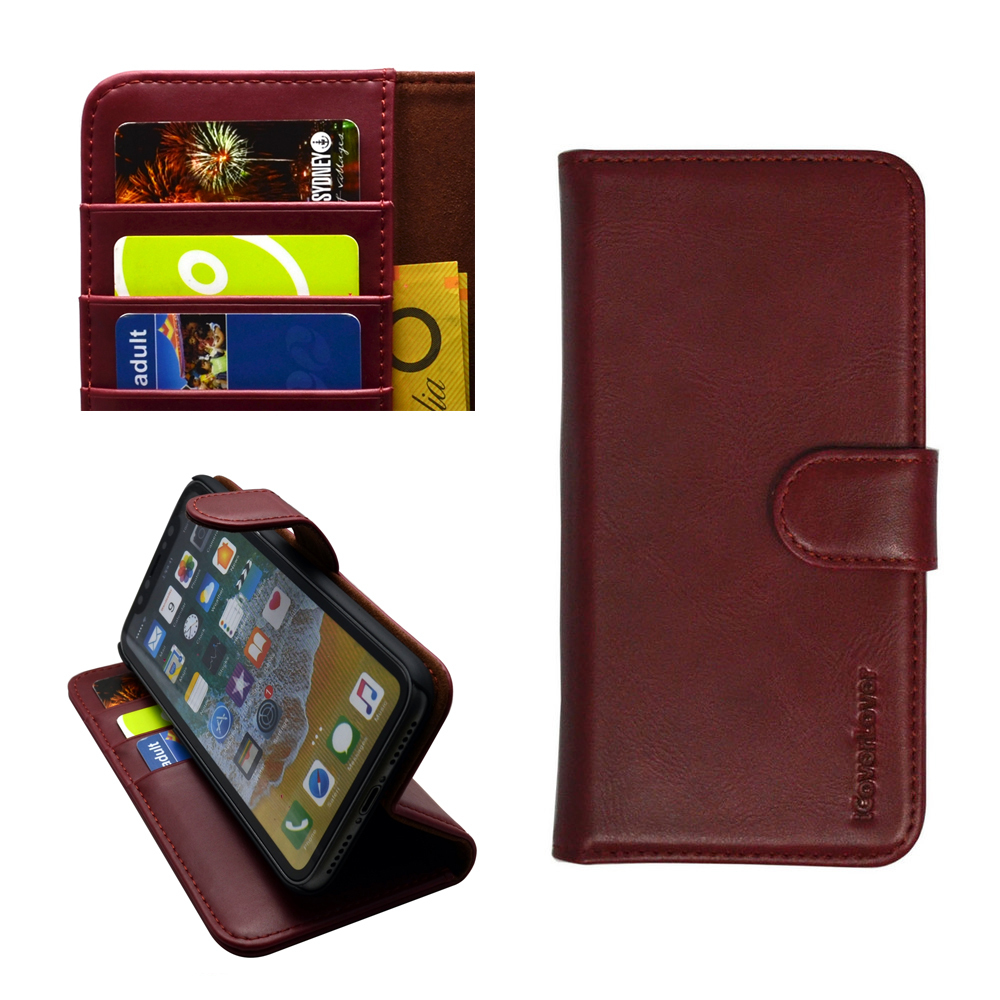 PU Leather Cases
We have an array of PU leather cases that are made from high quality faux leather, for those who prefer to use synthetic. The beauty of using this type of material is that they are more affordable and have more designs to choose from. Most of these cases have printed or embossed designs that are meant to last as well.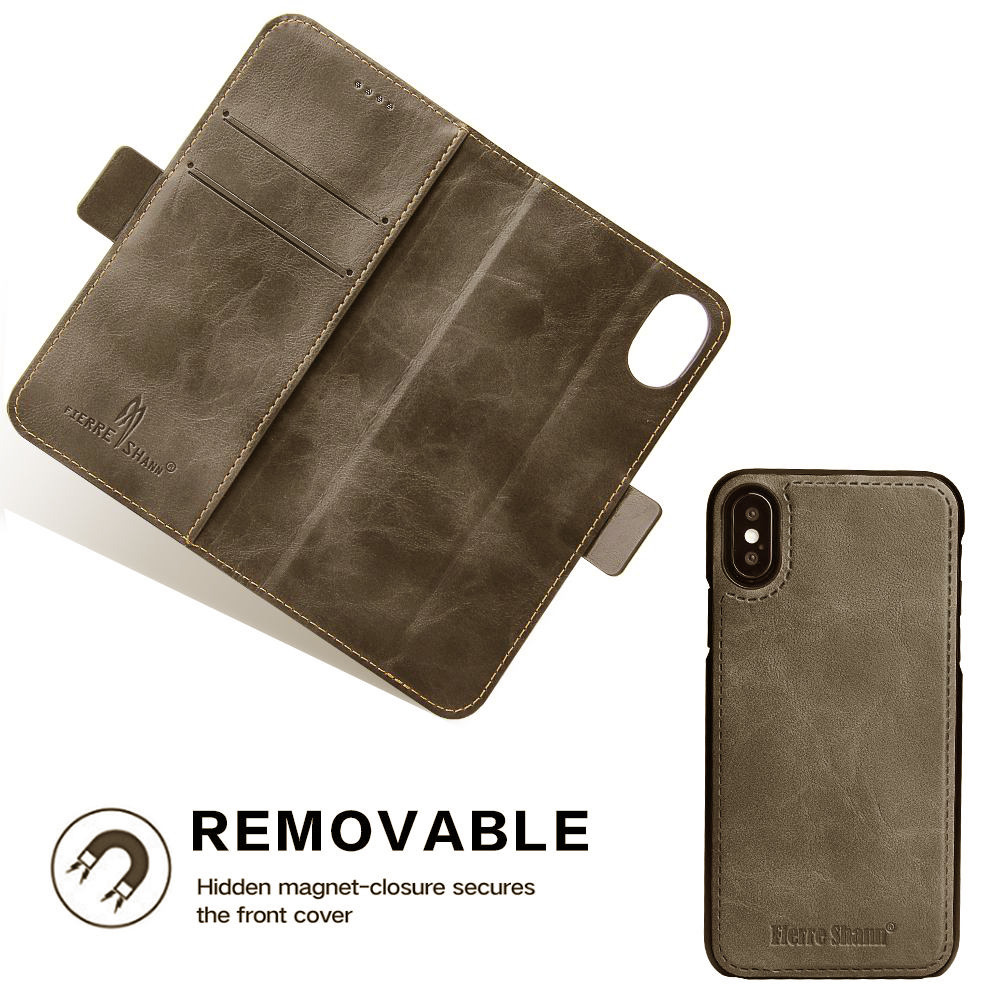 TPU Printed Cases
Our TPU printed cases are more than enough to protect your phone, but the real appeal is the aesthetics they offer. We have a wide array of colourful and neutral designs that will go well with any accessory, outfit choice, or setting. The best part is that the are so affordable that you can buy more than one and just mix and match.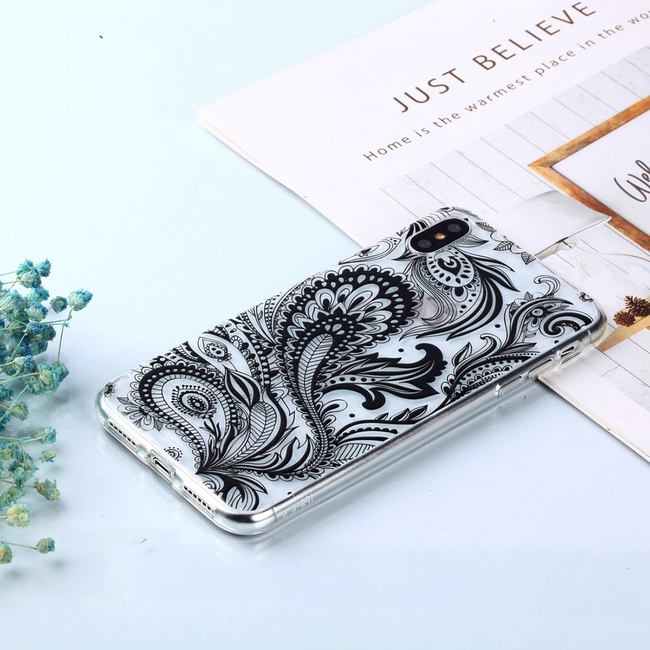 Brushed, Frosted, and Other Designs
The textured case designs are best for those who like to hold their phones all the time. We offer brushed, frosted, and carbon fibre texture cases. The texture not only provides an improved grip, but also a different way to showcase your phone because of their unique and grippy surface. We even have wood cases and electroplating surfaces for dual use as mirrors!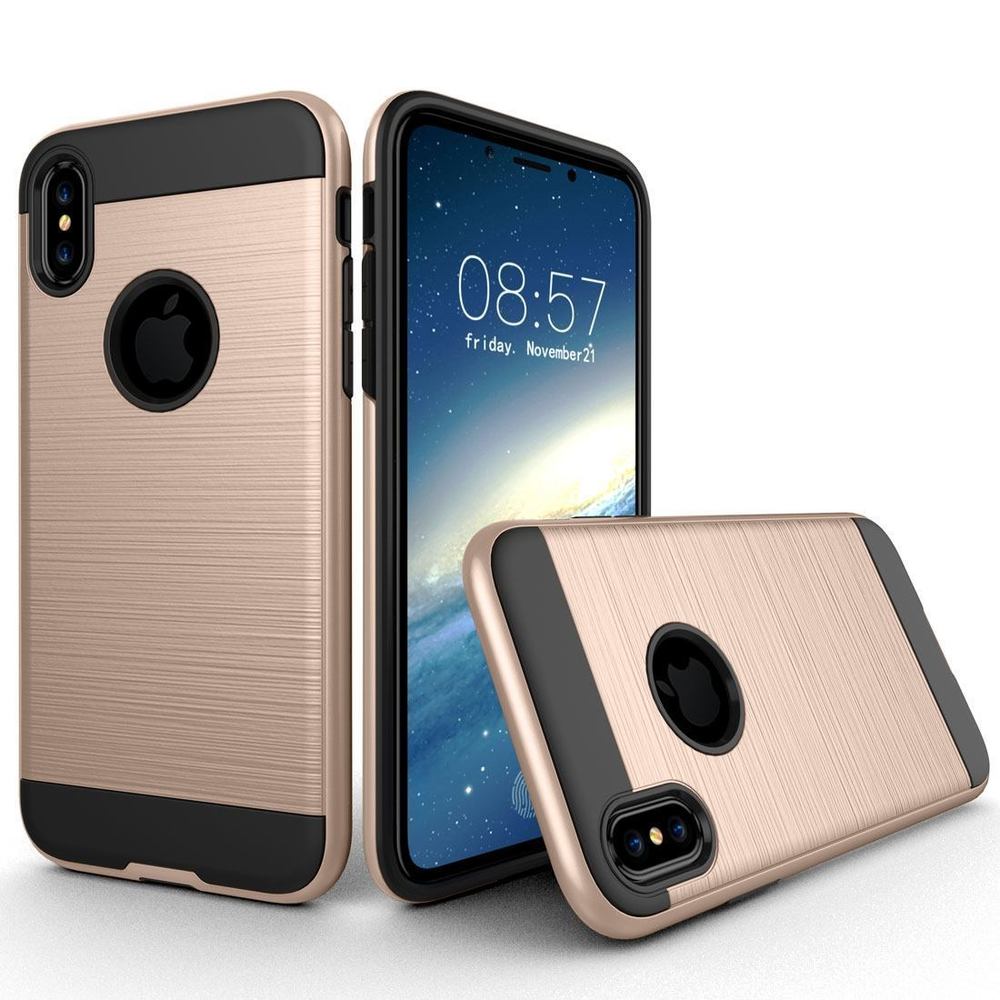 If you are in the market for a new iPhone XS or XS Max case, then you are in the right place. Click on the product photos and categories above and find your perfect iPhone XS or XS Max case cover.
Share