Posted by iCoverLover on Nov 12, 2018
Apple and Samsung had techies in a frenzy with the recent release of their flagship smartphones. Apple announced the iPhone XS Max in the Cupertino hardware event in September, while the Samsung Galaxy Note 9 was released in August by South Korean giant Samsung.
---
Both of these colossal phablets have almost the same size and cost similar and each comes with the most amazing features and latest specs. Depending on your lifestyle and preferences, you'll surely find yourself more inclined to one over the other with a number of significant differences.
Performance
When the iPhone XS Max was unveiled, Apple capitalized on the A12 Bionic processor, the first 7-nanometer ever put into a smartphone. Jony Ive, Apple's Chief Design Officer, said that this bionic chip is the "smartest and most powerful chip ever in a smartphone."
Its neural engine dedicates machine to learning things from augmented reality to photography. Because of this chip, the smartphone will be extremely fast while being equally efficient. In addition, the iPhone XS Max can be configured to have a gigantic 512 GB internal storage. You'll have more than enough space for thousands of music tracks and photos, plus more for apps (of course!)
Moving on to the Galaxy Note 9, what stands out about its performance is its 8GB of RAM that can also add in the 512 GB internal storage. The thing is, the Note 9 comes with different chipsets depending on which region it was purchased in.
In the US, it will come with the Snapdragon 845 process. If it is purchased in the UK, the Note 9 will come with the Exynos 9810, which is the same chip in the Galaxy S9 and S9+. Although these chips aren't as advanced as that of Apple's A12 Bionic processor, the Samsung phablet is still surely highly capable of retaining its speed and efficiency over a two-year period.
Design
The iPhone XS Max stretches 6.5 inches which is massive when compared to the 5.8 inch iPhone X that was released last year. The OLED panel on the XS Max is the largest ever in an iPhone featuring a resolution of 1242 x 2688 and a 458 pixels-per-inch density.
The iPhone XS Max uses a smarter and faster Face ID to unlock the device and can withstand two meters of water for up to 30 minutes. The design melds premium glass and a stainless steel band wrapped around the device. Apple also features a new gold color with hints of white and space grey.
The Samsung Galaxy Note 9 prides itself with a 6.4 inch Super AMOLED panel with a density of 515 pixels-per-inch and a resolution of 1440 x 2960. This, perhaps, is one of the significant differences when compared to the Apple device.
The Note 9 refined the Note 8 by moving the fingerprint scanner below the camera models, making it more accessible. The device has front and rear glass panels with a sleek aluminium frame that feels nothing short of premium. The Note 9 is available in midnight black, lavender purple, and ocean blue.
Camera
The iPhone XS Max features a dual camera that comes with a 12-megapixel main sensor and a 12-megapixel telephoto lens. It also features a smart HDR that makes users able to capture more detailed and crisp photos. The XS Max allows users to adjust the depth of field on Portrait Mode which means the level of bokeh can either be more prominent or subtle. When it comes to video, the XS Max can record up to 2160p at 24, 30, and 60 frames per second.
The Galaxy Note 9 also comes with a dual camera set up (the main sensor and a telephoto lens) which are both 12-megapixels. Levels of bokeh can also be adjusted after the user takes a snapshot. But, one thing that the Note 9 specified in its unveiling was the artificial intelligence (AI) included on the camera system.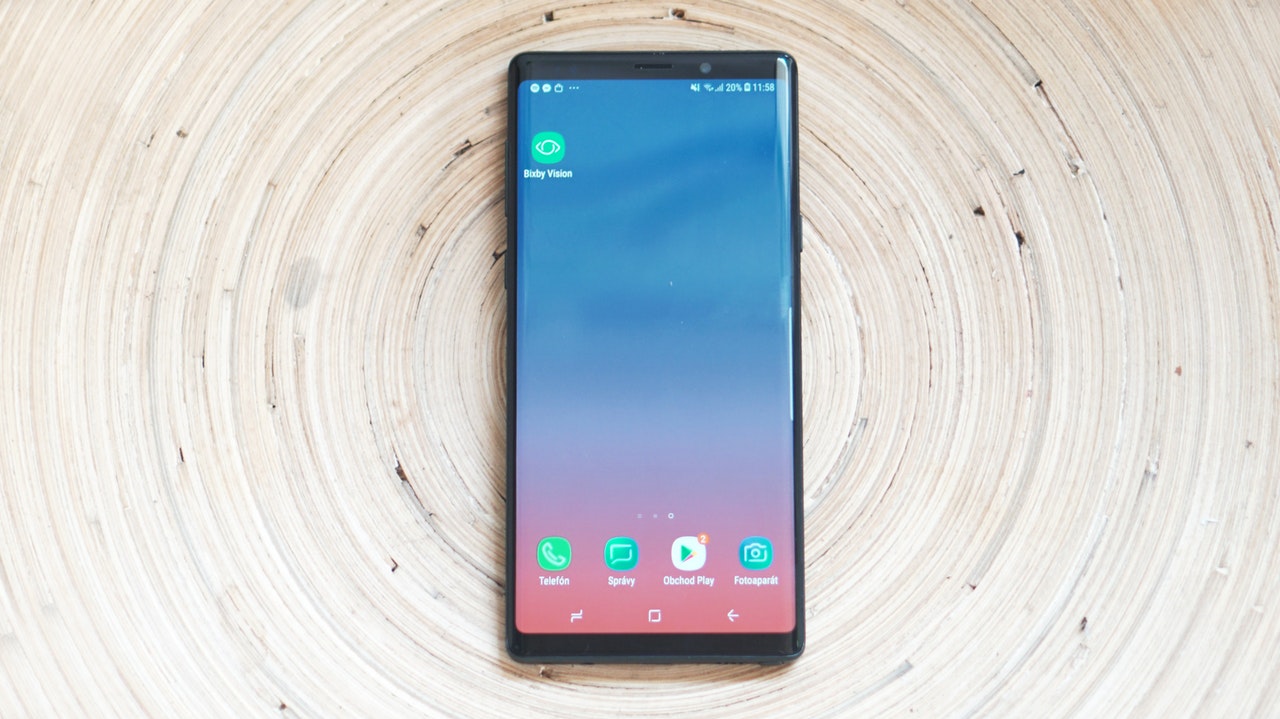 Because of Samsung's AI feature, the Note 9 can easily detect flows in a shot and can advise users to take the photo over again. It also senses when a person blinked or when any sort of motion occurred. The Note 9 can record 2160p at 60 frames per second, too. But one thing unique is that the Note 9 can record in slow motion. Video can be captured at 960 frames per second in a 720 resolution.
Battery
When it comes to battery life, the Galaxy Note 9 prides itself with a huge 4,000 mAh battery which can last all day long causing it to have a five out of five review. David Snelling, Technology Editor, stated that during their tests, the 4,000 mAh power pack has "lasted longer than all of its main rivals" and can last a full day, if not longer.
The battery on the Note 9 is "seriously impressive" which was validated when they managed to play the entire Star Wars trilogy in six hours while losing only 30% of its battery. Another significant thing about the Note 9 is that its new and faster 10nm processor makes the device great to use with apps and games.
On the other hand, the battery of the iPhone XS Max has the biggest battery in an iPhone, according to Philip Schiller, the senior vice president of Worldwide Marketing at Apple. The device promises to give users an hour and a half more screen-on time compared to the iPhone X.
When a review was done on the battery life of the iPhone X, it was found that by the end of the day of using the device, 40 to 50% was consumed. This may be because the iPhone X runs updates and downloads content in the background. With this comparison, the iPhone XS Max will surely be able to last an entire day of heavy usage with extra battery life to spare.
The Galaxy Note 9 vs the Apple iPhone XS Max: Significant Others
In a nutshell, both devices are great for business because of the large displays, awesome camera features, long battery life and secure lock options. Both the Note 9 and the XS Max also have an IP68 dust and water resistant rating making it extra durable and well-protected. But there are other little things as to specs and features that kinda separates one from the other, making each of them shine as "individuals."
First up, the Galaxy Note 9 has the valuable productivity tool - the S Pen. This pencil support is ideal for any creative person who is into writing or doodling with a stylus or pen. Aside from that, the Note 9's Samsung DeX has been improved, allowing owners to use the device as a phone and computer without a problem.
Third, Samsung Bixby can be accessed through a hardware button which can be quite convenient as Quick Commands. The best part about Bixby is it works with a lot of third-party apps while Siri is limited to the Apple ecosystem. Fourth, when it comes to cellular performance, Samsung has been found to have stronger reception and clearer calls. Finally, the Note 9's split-screen and pop-up window support is a winner for anyone who is a multitasker because users can use two apps side-by-side. The iPhone XS Max doesn't support such function.
As to the Apple iPhone XS Max, one of the things that can win users over is the immediate software updates. Apple provides timely updates that assure the latest software. Second, Siri shortcuts have had a major upgrade with iOS12. Third, the XS Max has the best smartphone display ever, according to independent test results.
Fourth, Apple wins when it comes to its stereo speakers. Its great-sounding audio and high volume is the best stereo system in a smartphone. In addition, the iOS is more optimized as an operating system so users can just blitz their way through apps. Finally, Apple's simple interface and simple access to apps and functions is considered easier to use than an Android device.
Choosing as to which one is your favorite depends on your lifestyle and your specific needs. One thing is for sure though, whichever you choose, you'll be assured that both the Apple iPhone XS Max and the Samsung Galaxy Note 9 will deliver more than is expected.
If you are looking for a Samsung Galaxy Note 9 case or an iPhone XS case, check out some of our new products in our shop. Get one of these now and get a free screen protector and splash bag for free!
iPhone XS MAX Case Blue Elegant Genuine Leather Back Shell Cover
Purple Retro Crazy Horse Texture Leather Wallet iPhone XS MAX Case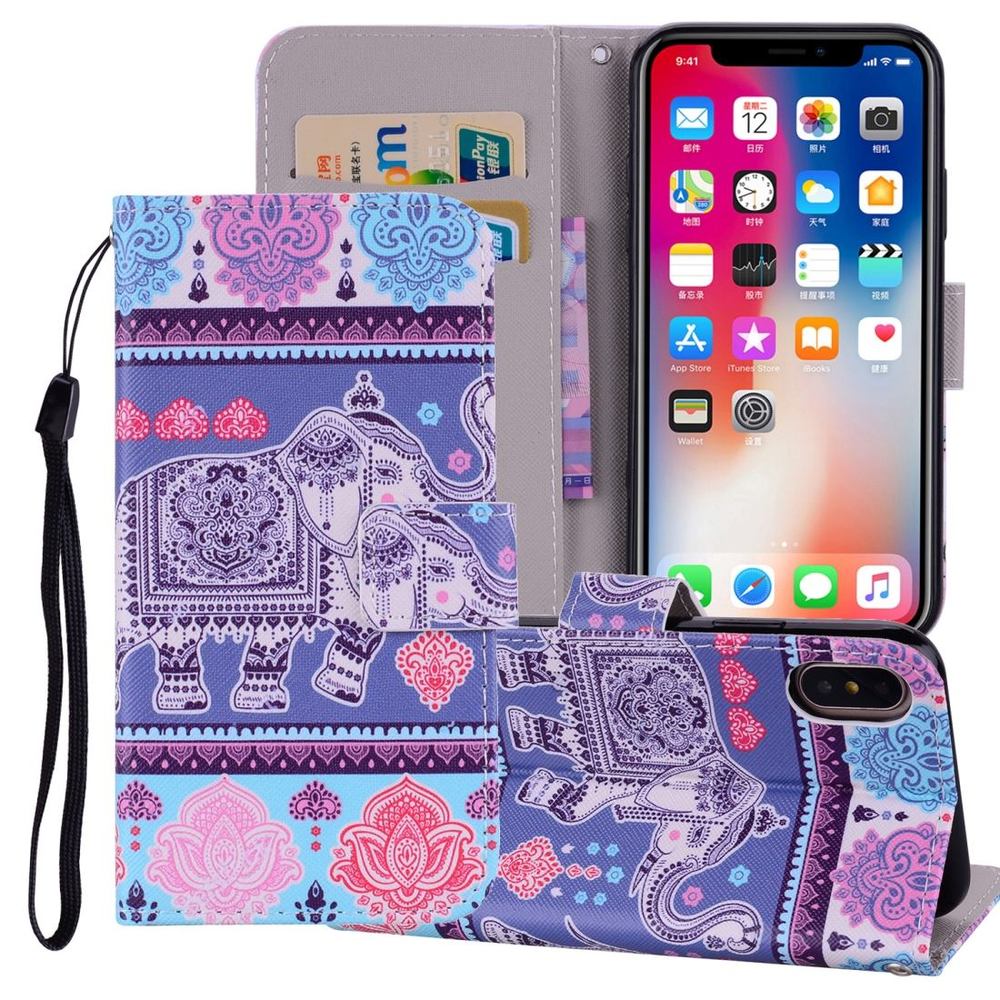 Elephant Pattern Wallet iPhone XS MAX Case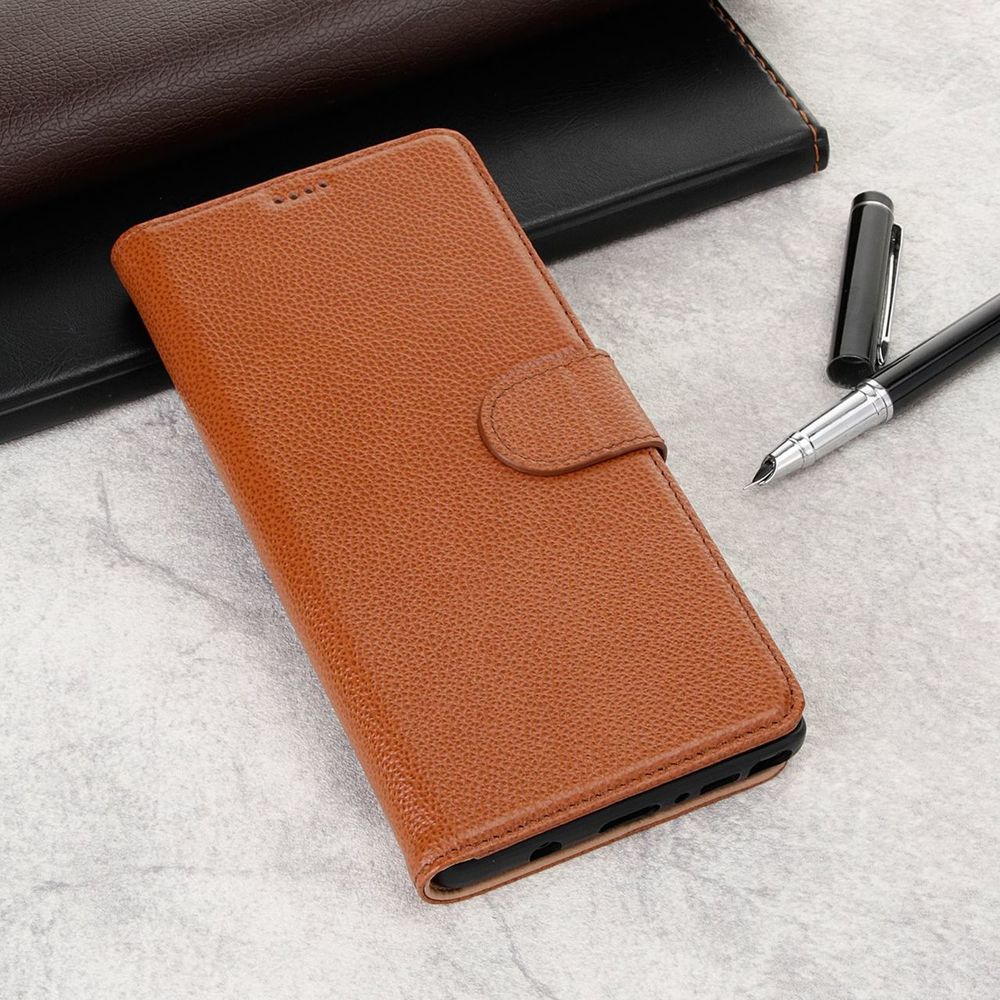 Fashion Brown Cowhide Genuine Leather Slim Wallet Samsung Galaxy NOTE 9 Case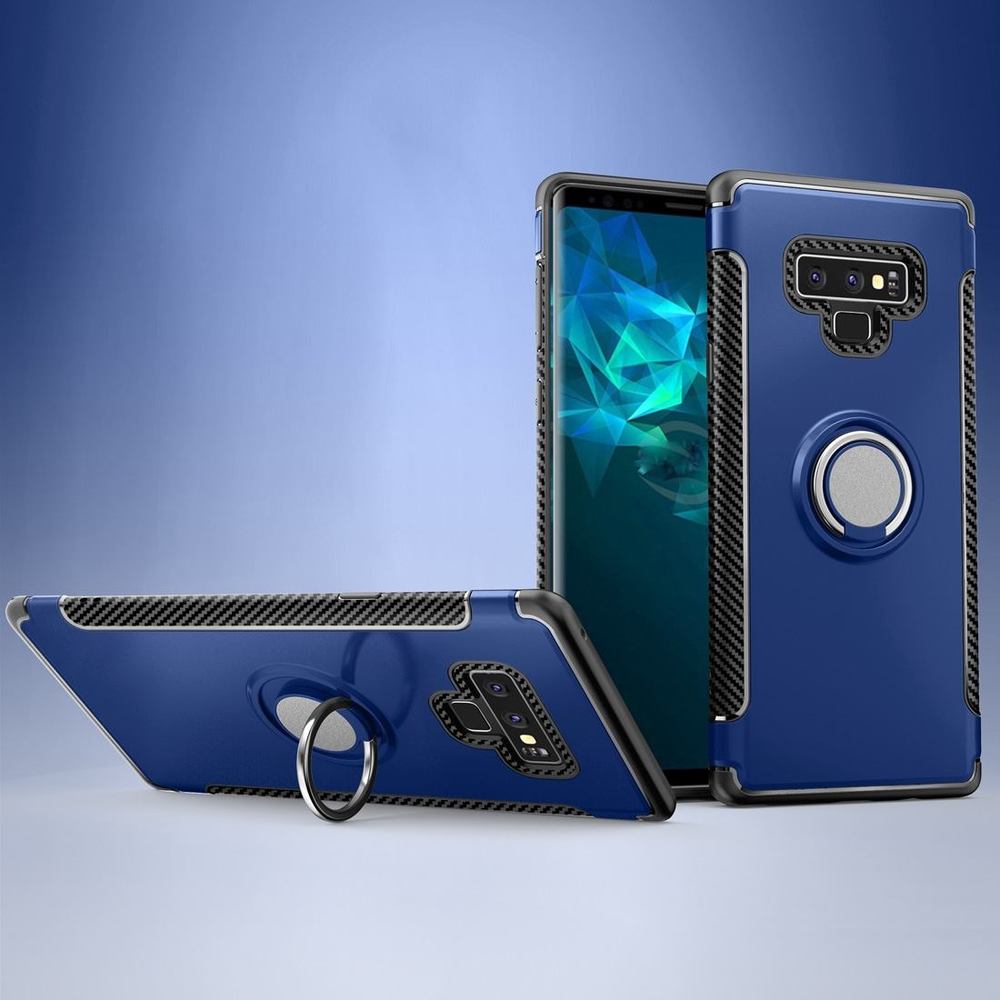 Blue Magnetic 360-degree Rotation Ring Armor Samsung Galaxy Note 9 Case

Share