Posted by iCoverLover on Nov 27, 2018
Tablets entered the scene and became popular when smartphones were relatively tiny and not the glass behemoths they are today. Back then, they filled the need for a device that had a bigger screen than a smartphone but wasn't as heavy and bulky as a laptop.
---
Now that smartphones have gigantic screens and are about as powerful as laptops, are tablets still necessary? What are tablets even for?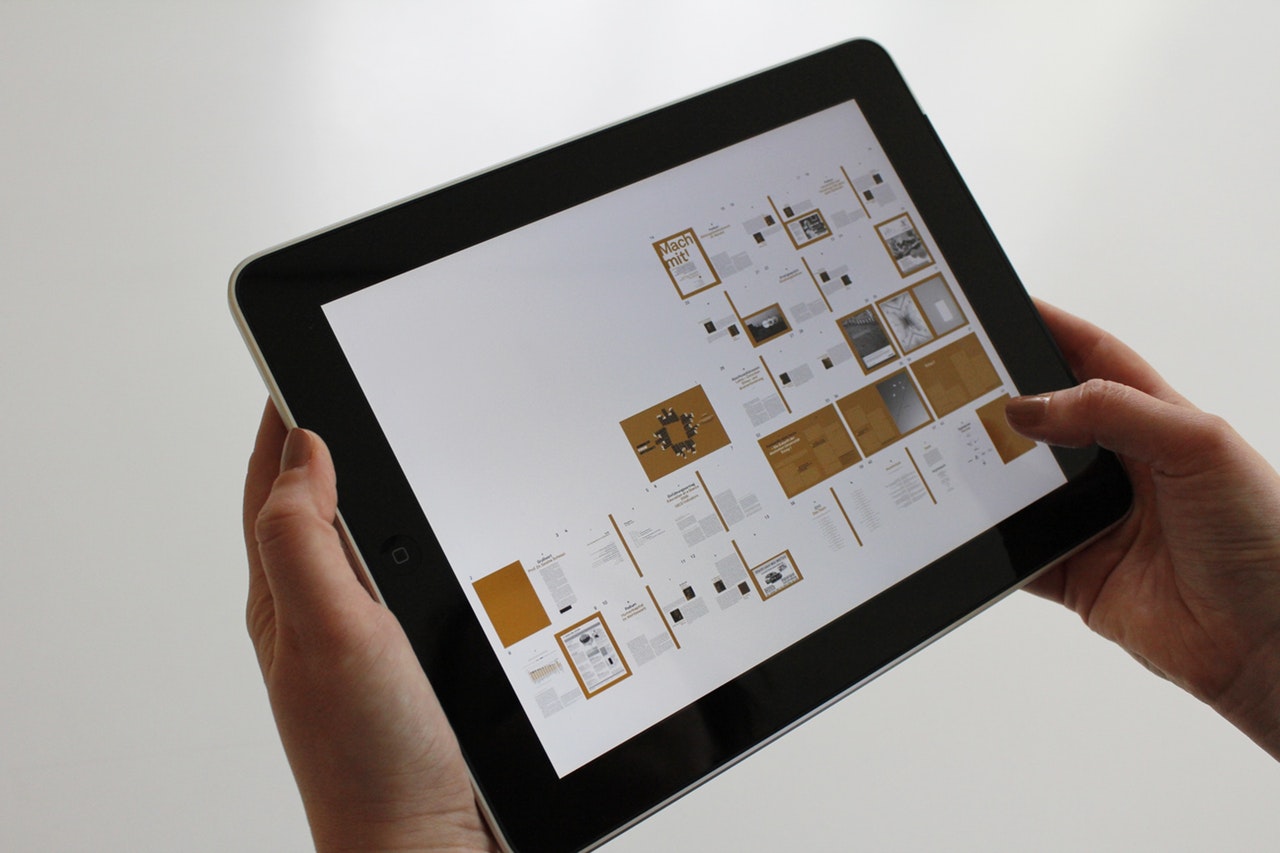 If you've been thinking of getting yourself a tablet but are hesitating because you already have a smartphone, consider these key tablet features:
The wider screen is better for media consumption.
Probably the biggest advantage of a tablet over a phone is the wider display perfect for media consumption. Bigger is definitely better when it comes to streaming your favorite shows and movies, watching video tutorials, sharing presentations, and working on graphics. The remarkably larger display saves you from eye strain and lets you enjoy all the finer details of what you're watching or creating.
Simply put, if you subscribe to a streaming service, binge-watching is definitely more enjoyable on a tablet than on a smartphone. Even if smartphones have huge screens nowadays, they're still not big enough to really enjoy watching an entire movie or the entire season of a good show.
The screen is big enough for working on documents and graphics.
Desktop computers or laptops are still the best for when you need to focus on work. But they have a huge downside, which is that they tend to just sit in one place.If you're a frequent traveller or are the type of person who likes to be able to work from anywhere — the coffee shop, the gym, while waiting in line at the grocery, from bed, etcetera — you'll need a device that offers the productivity of a laptop but is light and portable enough to use when you're on the go.Smartphones are out because the screen just isn't big enough to work comfortably and accurately on a spreadsheet or a document. Meanwhile, tablets like the iPad are great for office work like creating presentations, typing up documents, and working on spreadsheets. You can view, edit, and manipulate files, create complicated graphics, take detailed notes, and do other tasks that would be quite difficult to do on the small screen of a smartphone.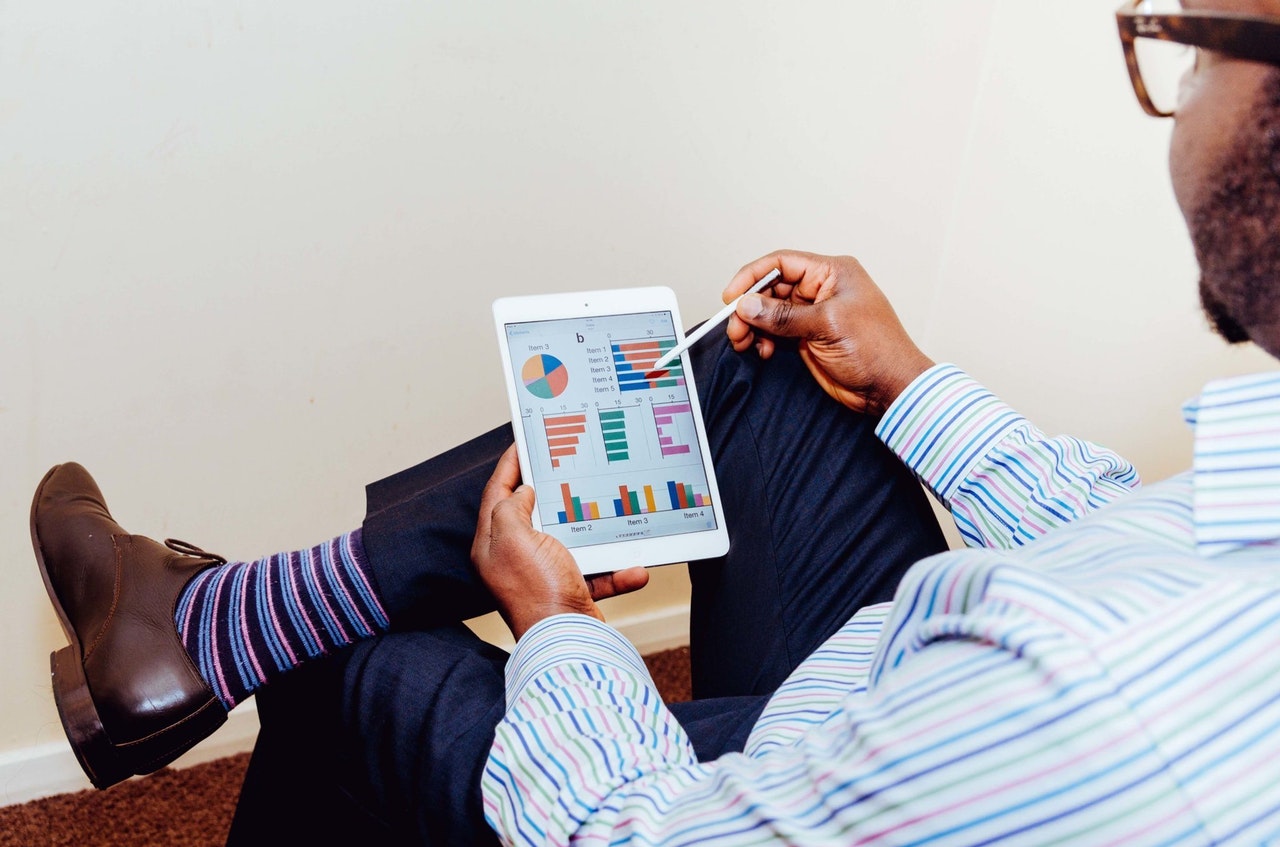 The ability to use two or more apps at a time.
There's only so much you can do with your phone. While you can load your phone with as many apps as your storage space can handle, switching between open apps is very cumbersome.Because tablets have wider displays, there's more space and more functionality. With the iPad Pro, for instance, you can use Split View, which allows you to view and work on two apps at the same time. You can, for instance, have a document open beside a browser window. You can also drag and drop files and folders, much like you would do using a laptop.
The screen makes for more comfortable reading
One of the biggest reasons people choose to buy a tablet even if they already have a smartphone is that reading is more relaxed, more enjoyable, and more comfortable on the bigger screen of a tablet. On a smartphone, book pages and articles are squished or cropped, whereas on a tablet you can read them in their full-sized glory. Comic book and graphic novel lovers can enjoy their favourites without having to zoom in on the illustrations.The battery life is another issue. If you're a big bookworm, your phone may run out of battery while you're in the middle of a good read.
The battery lasts longer.
Another major advantage of a tablet, having a longer battery life means you can still be working on a document or a video on your tablet long after your smartphone has ran out of power. This is particularly useful if you're a traveller and need to work while you're on the road, in the air, waiting in airport lounges, and such. Tablets are the perfect size for children. If you have children and are okay with letting them use screens every now and then, a tablet is a better first device than a smartphone.
The size of the screen is better for children, allowing them to get fully immersed in the colours and details of what they're watching.
In addition, many kid-friendly apps and games are designed for tablets. There are tons of mobile apps for the iPad, many of which are educational. If you're considering getting a tablet for your child, the iPad mini is just the right size.
The portability and larger screen are great for presentations
When you need to make an important presentation at work, a tablet is a great option. You can show your work from the tablet itself or you can use the tablet to control your computer.Tablets are also perfect for when you need to make a one-on-one presentation. The display is large enough for your work to be easily viewed and the device is light enough that you can hold it in one hand as you present your work. No need to pull out and set up your laptop, especially when there's no space on the table or if you're making your pitch standing up.
The screen size and battery life are perfect for travel.
When it comes to entertainment and work while you're on the go, no other device measures up to the tablet. It's the perfect portable work solution, especially if your tablet comes with a pen or with a keyboard.Because of the long battery life, the ample screen size, and the portability of the tablet, it's great for keeping yourself entertained during flights and bus rides. If you need to work on a flight, a tablet is small enough to fit nicely on your tray table. Of course, you can do all this on a smartphone. But the larger display, better resolution, and brighter colours on a tablet just can't be beaten. It also eliminates the risk of running out of battery power mid-flight.
Today's smartphones are bigger and better than ever. But as you can see, there's still a place for tablets. Don't forget to keep your tablet in tip-top shape. Shop one of our stylish and durable covers or cases here.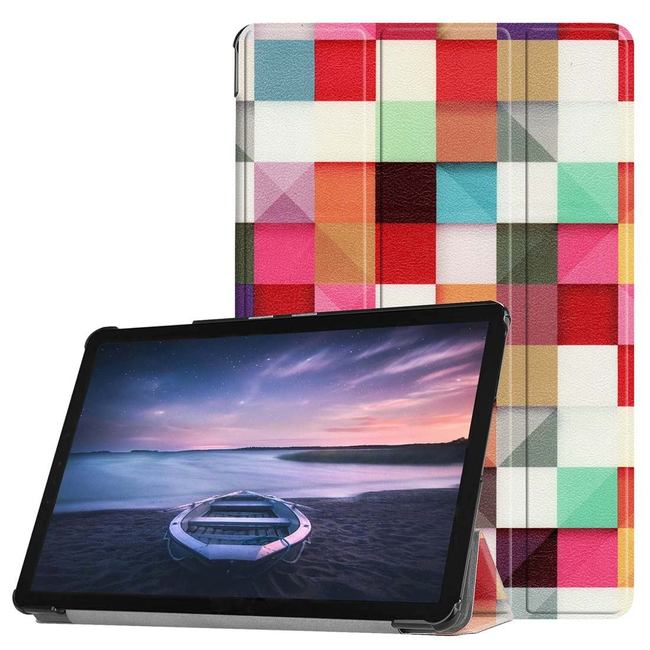 Black Lychee Rotatable Leather iPad 2017, 2018 9.7-inch Case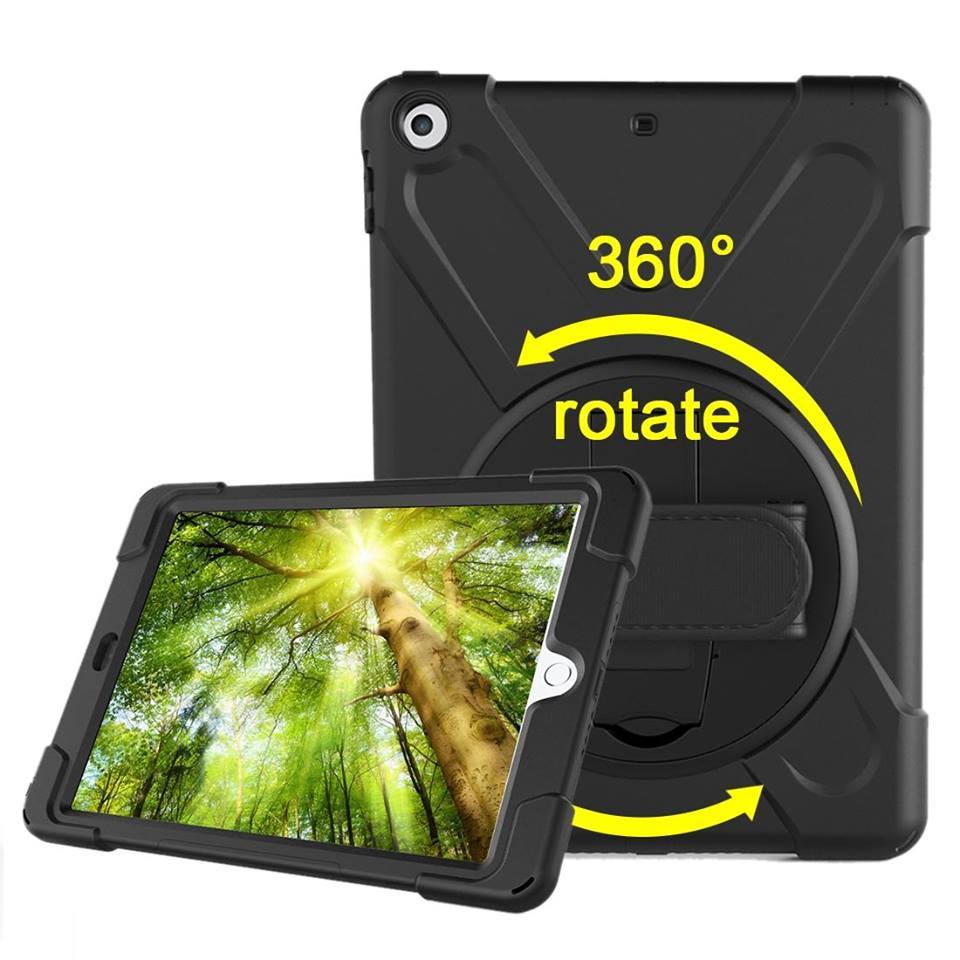 Share