Posted by iCoverLover on Dec 10, 2018
In today's world, technology plays a huge part in people's lives -- especially our phones which have developed into "smarter" devices. And it's also no wonder that people are thinking of getting either smartphones or phone cases for their families or friends.
Today, we'll be talking about why (and which) phone cases are the best Christmas gift for 2018.
Why phone cases?
First off, smartphones can get pretty expensive and if you don't have much money to buy these kinds of gifts, phone cases are the next big thing.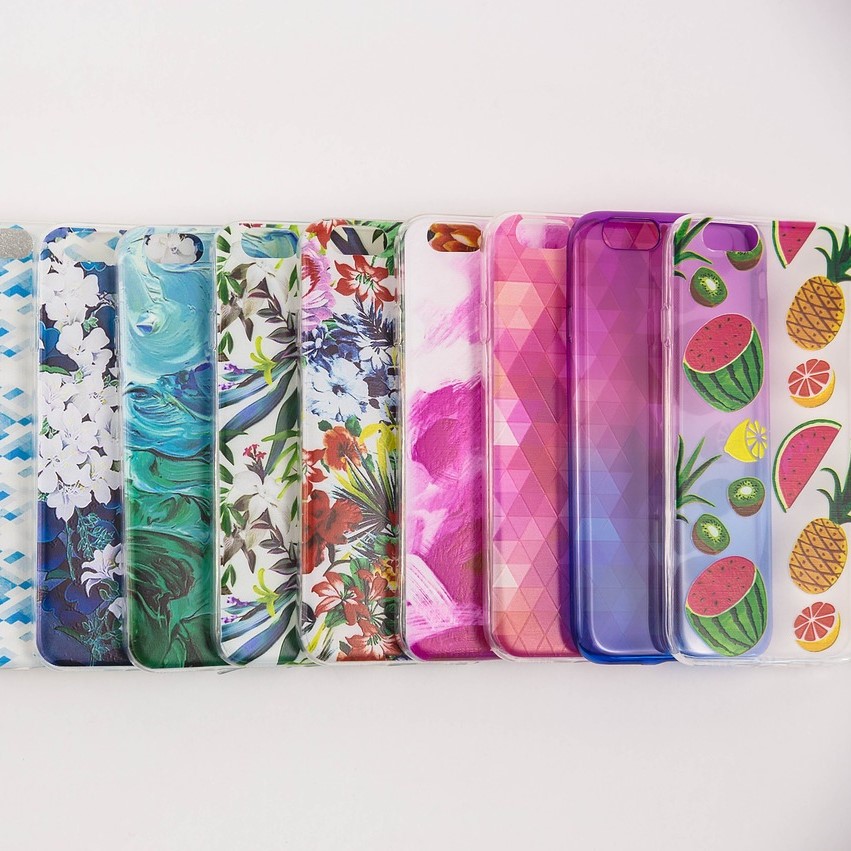 These cases and covers basically help protect your phone, and since everyone relies on their phones so much, it's essential to keep them safe from damages at all times. For example, iCoverLover's range of phone cases and covers are built from high-quality materials that guarantee durability and safety. These materials are also shockproof and scratch-resistant so in the event you drop your phone, the case absorbs the impact and minimizes or entirely avoids damages.
Phone cases aren't just for protecting, they're also for enhancing your phone's aesthetic.
When you get a device, you're only limited to a few colours. For example, iPhone XR is one of the latest phones from the iPhone series of Apple. Among the newest models, XR comes in more colours: white, blue, coral, red, black, and yellow.
Yes, there are really just six colour variants available and it's already one of the more "colourful" smartphones you can buy. But even with a different colour, our phones would actually look the same, more or less.
That being said, phone cases enhance your phone's look with the various designs and themes available. For this year's Christmas, you can choose to buy holiday-themed cases complete with Santa Clause patterns, Rudolph the Red-nosed Reindeer, or even snowmen. The choice is unlimited.
The functionality of Phone Cases
More than its additional protection and improvement of appearance, many smartphone enthusiasts are looking for multi-functional phone cases and covers. Normally, these are the types that have additional features such as card slots, cash compartments, zippered compartments, and kickstands.
With these additional features, most phone covers can be a great substitute for your wallet. You don't have to bring your phone and your wallet together when you're out for a few hours. Just place your most important cards, a few cash, and you can be on your way out.
Besides, you won't need to buy holders so you can read or watch videos on your phone without using your hands. So many covers and cases nowadays have built-in stands that you can easily activate and adjust for the best angles.
So why get a phone case for a Christmas gift? It's like buying three things in one.
What we recommend
Of course, this wouldn't be complete without some recommendation. We at iCoverLover have various types of high-quality phone cases and covers for Samsung and Apple devices. And here are our recommendations for the perfect Christmas gift for a smartphone lover: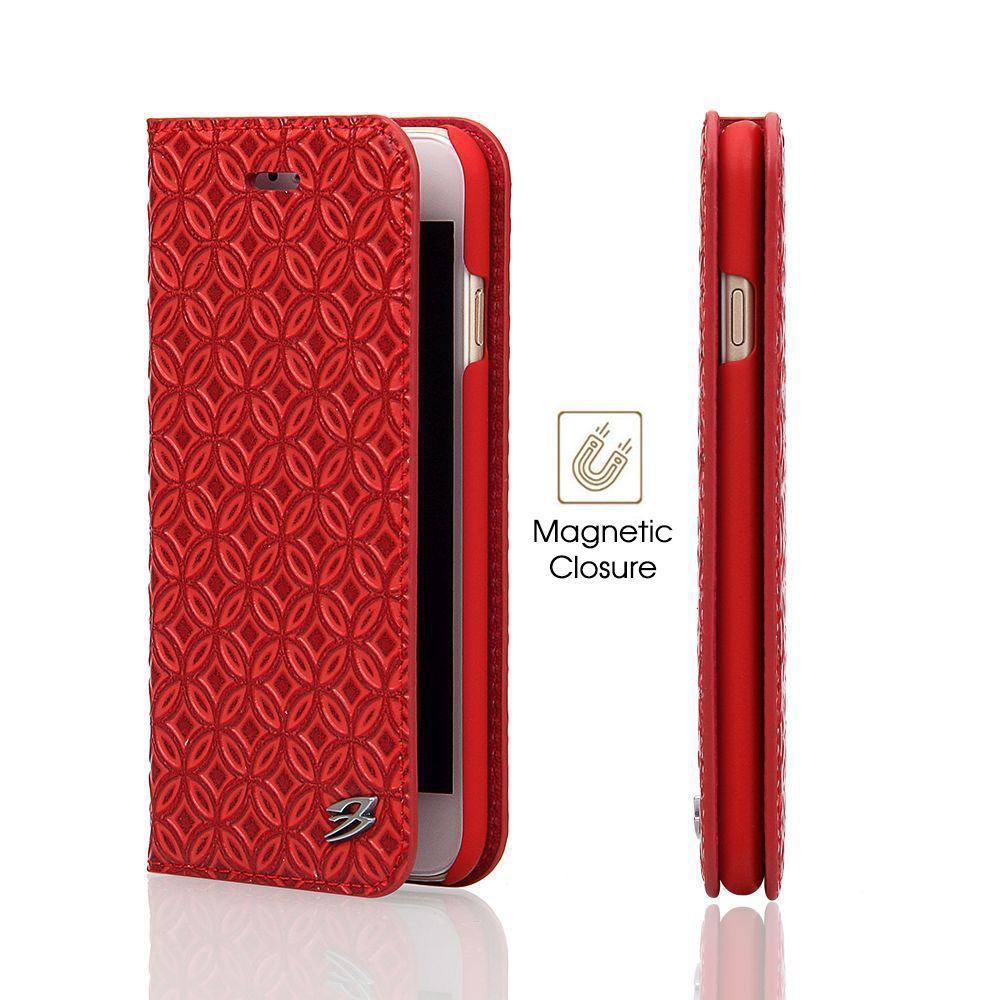 Fierre Shann Red Copper Coin Genuine Leather Phone Case
This is a good choice for those with iPhone 6S, iPhone 6, iPhone X, and iPhone XS devices who want optimum phone protection. It basically has a flap that extends the back case to the front, so even if you don't have a screen guard, it can protect your screen, unlike back covers.
It also has a card slot which makes it a good wallet substitute. Plus it's so lightweight and thin that you won't have to worry about bringing it anywhere you go. And since it's Christmas, its red colour blends well with the season.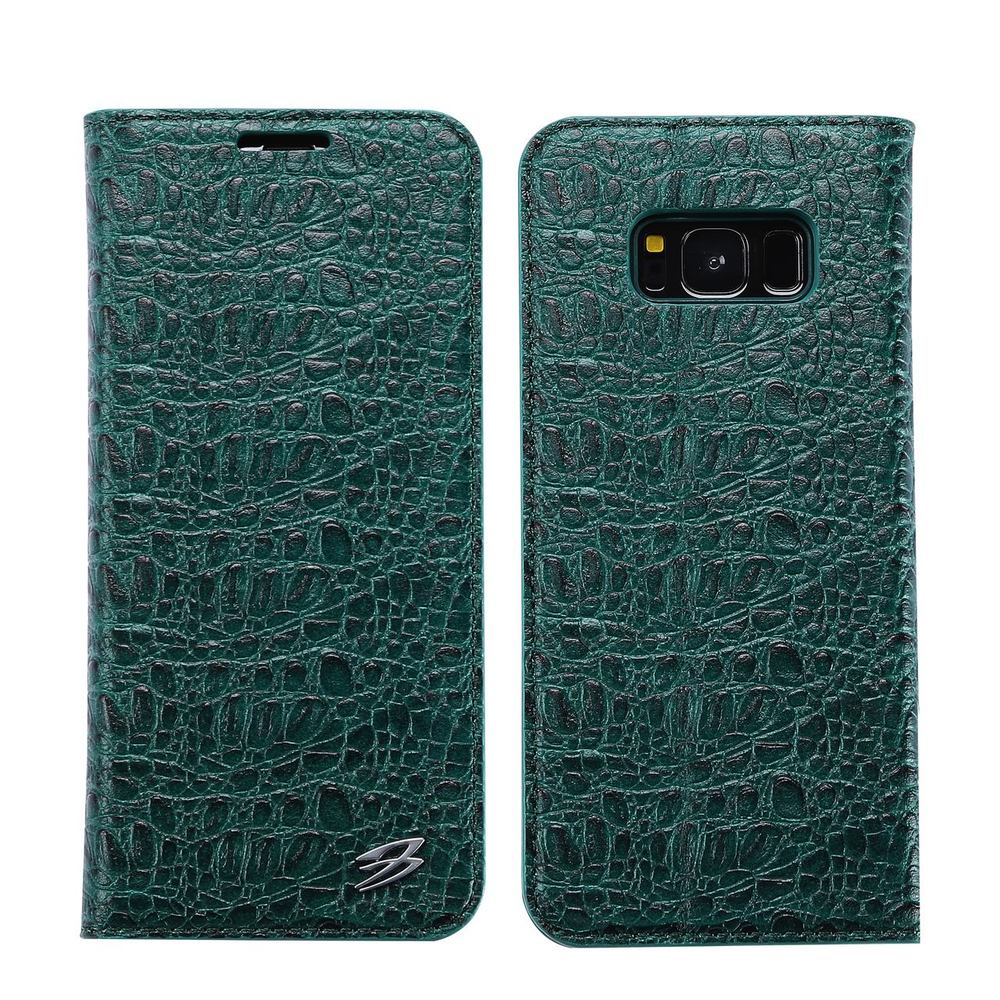 Fierre Shann Green Crocodile Pattern Phone Cover
This next item comes in various dimensions which makes it a good choice for a variety of smartphones from both Apple and Samsung. This green crocodile pattern design comes as a cover case (the one with flaps) and a back cover which gives you a choice.
The flap cover has a card slot and a built-in kickstand, giving it an edge against back covers that are used mainly for protection and for improvement of looks.
Nonetheless, both types are made with the same high-quality material which is guaranteed durable and shock- and scratch-resistant. The pattern is achieved through a certain treatment process. Both are also slim, even the flip covers -- although it does add a little bulk for the extra flap.
Multifunctional Leather Covers with Detachable Inner Case, Multiple Card Slots, and Zippered Wallet
Sure, it's quite a mouthful -- but everything we've listed is exactly what you're going to get with this phone case. This exact product is a cover for the new iPhone XS MAX. However, there are choices for other iPhone models and for Samsung phones.
With all these features, it's fairly easy to say that this can get away as a wallet. This contains 11 card slots and even 1 photo display that could also act as a card case or where you can put photos -- your choice. While it does have a cash compartment, we've gone to greater lengths and added a zippered compartment for coins or smaller items you want to keep.
Sure, it gets a little bulky with all of the additional features. If you get tired of holding it, it does have an included lanyard that you can put around your wrist. But the inner case can also be detached so it still protects your phone.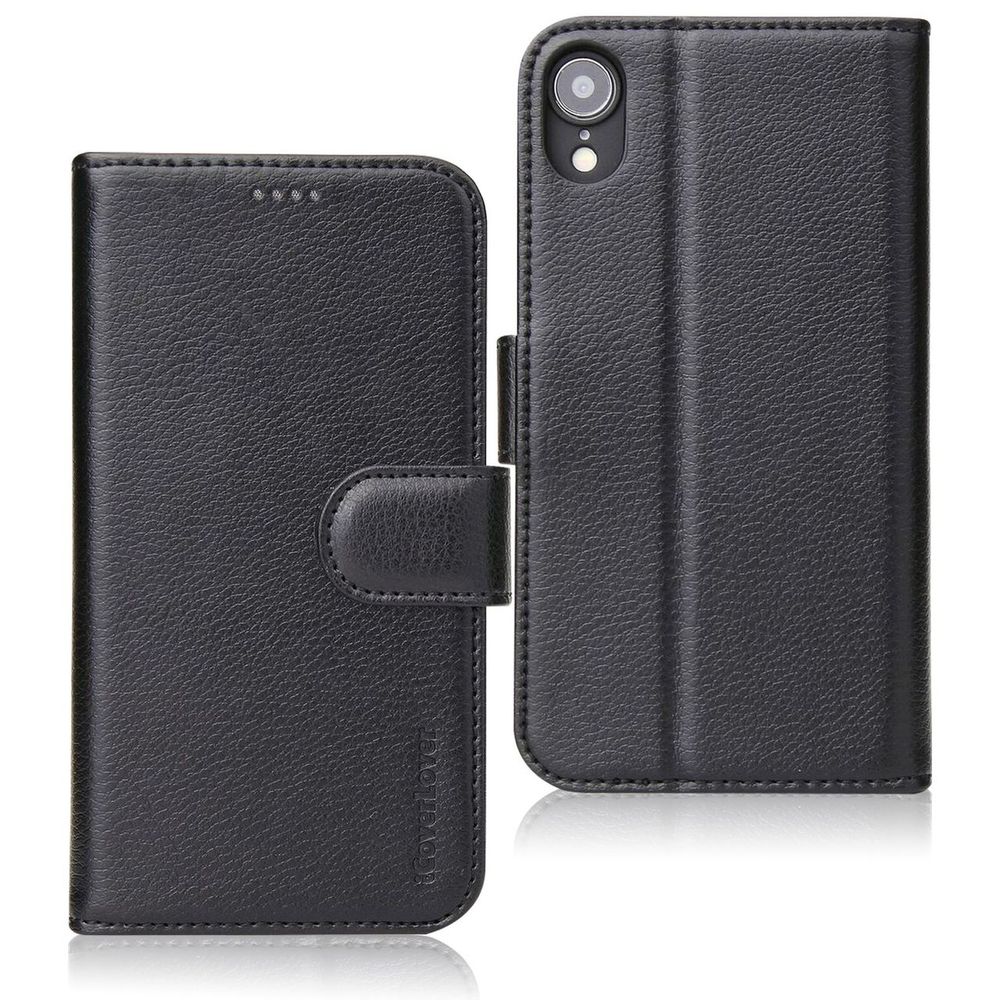 iPhone XR Case iCoverLover Black Genuine Cow Leather Wallet Folio Case, 3 Card Slots, 1 Cash Compartment
A simple solution for your bulky wallet - hold on easily to your essential credit cards, business cards, driver's license and IDs when you're on the go! It may be at the gym, store, airport, workplace or office, or anywhere that you want to go! A wallet case that includes 3 card holders and a currency pocket in one sleek, compact and professional package.
Additional Christmas Gift Ideas
Besides phone cases and covers, you can also give your friends/family some wireless chargers or screen guards. You can give these items individually or add them for a full smartphone kit.
Our array of wireless chargers can accommodate a variety of Apple and Samsung phones, including the newest models such as iPhone XS MAX, XS, and XR as well as Samsung Galaxy S9 and S9+, Note 9 and other Qi compatible devices.
Meanwhile, we also have various choices for screen guards ranging from hybrid and tempered glasses which are known for their durability and scratch-resistance. Plus, they are also oleophobic which keeps your screen clean.
Take a look also at our a large selection of colorful iPad covers.
Go Christmas Shopping!
Christmas is right around the corner. If you haven't decided on what to get your friends or family yet, why not to browse our site and shop around? There are plenty of choices from phone cases to phone accessories which we believe will tickle your fancy!
Share