Posted by iCoverLover on Nov 05, 2018
A year after the release of iPhone X, tech giant Apple has released three more smartphones. These are iPhone XS, iPhone XR, and iPhone XS Max. Today, we'll be reviewing the differences between iPhone XS and iPhone XR to help you choose which gadget you should get based on your personal preference and budget.
Launch, Pre-Order, and Shipping
Both iPhone XS and iPhone XR were first launched in September 2018. However, they had different pre-ordering dates and shipping in Australia.
The iPhone XS first became available for pre-order last September 14, and it was shipped fairly recently last October 21. Meanwhile, the iPhone XR became available for pre-order on October 19 and was ready for shipping on October 26.
By now, both iPhone models are available in the market.
Price
Before anything else, we'll talk about the price difference since it's one of the most significant factors people look at. These are all based on retail prices in Australia and may not include accessories that do not come with the original box nor shipping.
For those who like the cheaper option, you can choose the iPhone XR. But despite being the less expensive of the two, it is definitely not a budget phone. Here are the prices:
●64GB is at AU$ 1,229
●128GB is at AU$ 1,299
●256GB is at AU$ 1,479
The iPhone XS also comes in three different storage capacities which have different price points. Here are the available choices and their prices:
●64GB is at AU$ 1,629
●256GB is at AU$ 1,879
●512GB is at AU$ 2,199
Build and Design
Right off the bat, both iPhone XR and iPhone XS are pretty similar, except for the colourful versions of XR.
The XS has the same dimensions with that of the now discontinued iPhone X that has a 5.8-inch display. It is the smallest of the three newly-launched smartphones. According to Apple, the XS has a surgical grade stainless steel as the frame. It's a rather thin smartphone with 7.7mm thickness. However, the colour choices are limited as it only comes in space grey, gold, and silver.
Meanwhile, the iPhone XR has a slightly bigger build and screen display at 6.1 inches. It comes with the familiar aluminum frame found in previous iPhone models. It's also a little chunkier at 8.3mm thickness. But you can choose from six different colours - red, white, yellow, black, blue, and coral.
Display
Perhaps the main difference between the two new iPhones is their displays.
●iPhone XS - 5.8-inch OLED screen, 82.9% screen-to-body ratio, True Tone, 2436x1125 pixels, 458 ppi
●iPhone XR - 6.1-inch LCD screen, 79% screen-to-body ratio, True Tone, 1792x828 pixels, 326 ppi
A lot of smartphone enthusiasts are a little disappointed with XR's performance when it comes to screen display. Although it is bigger, it has an inferior quality when compared with XS. First off, we'll see that the XR only has an LCD screen while the XS has upgraded to an OLED one which provides a more vibrant display.
If you love watching full HD videos in 1080p or higher, then the XR may not be for you. It won't be able to play such quality of contents which is pretty much the biggest flaw of iPhone XR and the reason why some are trying to avoid it.
Both iPhones have the Retina Display is well-known for which avoids jagged edges. Apple's True Tone technology guarantees a 625 cd/m2 max brightness.
System and Performance
The iPhone XR and iPhone XS are pretty similar when it comes to system and performance. These both have the Apple A12 Bionic chipset. It's a six-core CPU that is said to run 15 times faster compared to the chipsets of iPhones that were released last year. Its four-core GPU will guarantee a boost in graphics performance by 50%.
There is also an increase in energy efficiency thanks to the A12 Bionic's four low-power cores meant for less-intensive use.
However, the XS will come to a slight advantage when it comes to multitasking as it has 4GB RAM while the XR only has 3GB RAM. Nonetheless, you can expect a smoother app opening and run for both iPhones.
Storage
The iPhone XS is still at an advantage when it comes to storage with its massive 512GB as the highest option, beating XR's 256GB.
XR also has a 64GB as the lowest and 128GB as the mid-level option. XS also has 64GB as the lowest option and 256GB as the next choice.
With that being said, you really don't need an expansion by micro SD, especially with half a terabyte of storage for iPhone XS.
Camera
There is also a big difference with the cameras on both smartphones. It's because XR has a single camera while XS boasts dual rear cameras. But both primary lenses of the two smartphones are identical. What's different are the front camera and the XS's secondary lens.
Here are the specifications:
●iPhone XR - 12MP (f/1.8), Optical Image Stabilisation (OIS)
●iPhone XS - Dual 12MP (f/1.8), telephoto cameras (f/2.4), Dual OIS, 2x Optical Zoom
For the front camera, both phones have a 7MP front camera with f/2.2 aperture. You can capture photos in various modes such as Smart HDR, Portrait Mode, and Portrait Lighting. You can also record 4k videos at 24/30/60 fps on these smartphones.
Battery and Charging
There is no definitive number for the battery capacity of the new iPhones. However, Apple claims that XR will have a longer battery life than XS, mainly due to its screen's energy efficiency.
The iPhone XR is believed to be able to provide 15 hours of internet usage. It's around 25 hours of talk time. However, iPhone XS can only last 12 hours of internet usage or around 20 hours of talk time.
If you have an iPhone 8, the iPhone XR is going to last 1.5 times longer than it. Meanwhile, iPhone XS can last 30 minutes longer than its predecessor, iPhone X. However, XS has gone through controversy with the charging issue. Some users claim their device does not charge at all or the device needs to "wake up" before it accepts charging.
As of now, the company is investigating the problem, and people are hoping for an answer soon. However, these smartphones can be charged with a wireless charger effectively.
Conclusion
At the end of the day, it's all a matter of personal preference. But technically speaking, the iPhone XS has a slightly more superior performance than XR. However, the charging issue, its battery life, and the expensiveness might be a little too much. If you want a fancier-looking phone and is a little tight in the budget, the XR is actually a pretty good phone.
If you can't decide between phones, why not decide between phone cases?
Here are our latest iPhone XS Cases and iPhone XR Cases. Let them decide for you.
The iPhone XR Case Detachable Multifunctional Red Leather Folio Case with Card Slots. Zippered Wallet & Holder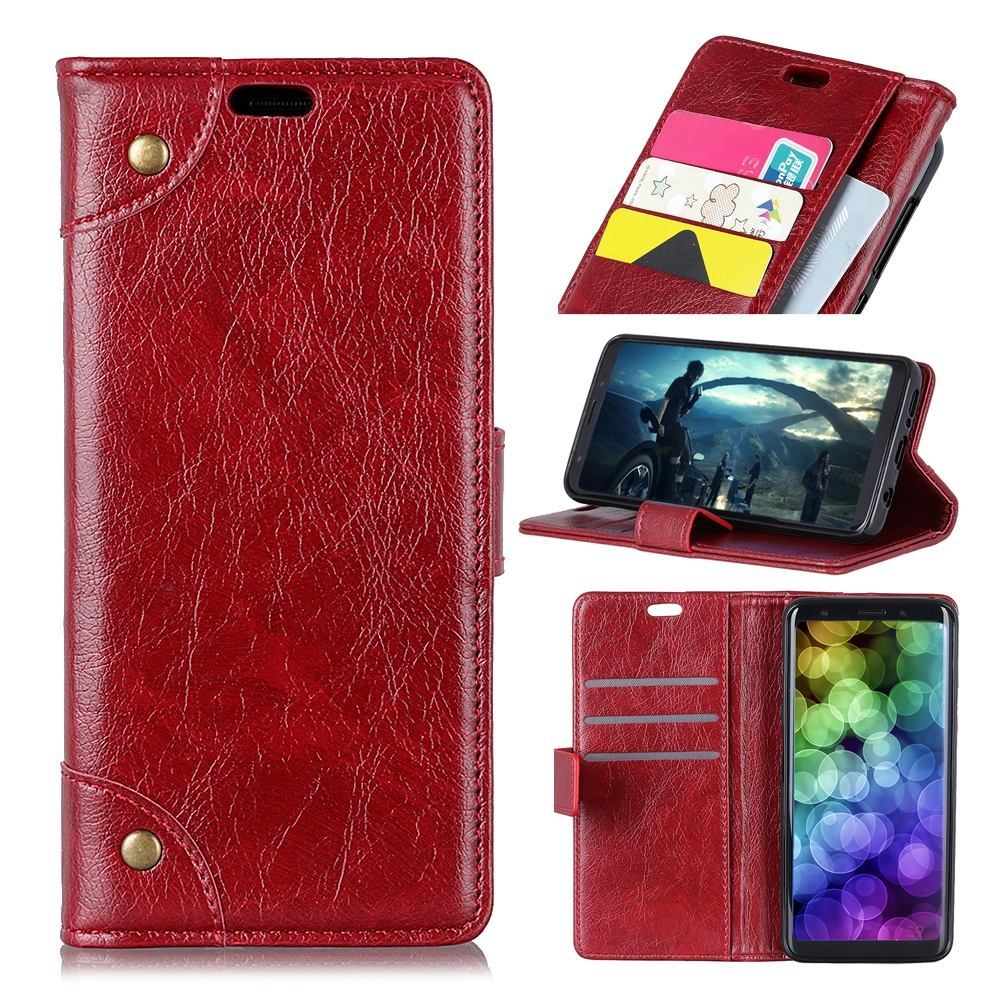 The iPhone XR 6.1-inch Case Wine Red Copper Buckle Nappa Texture Horizontal Flip Leather Cover with Card Slots and Kickstand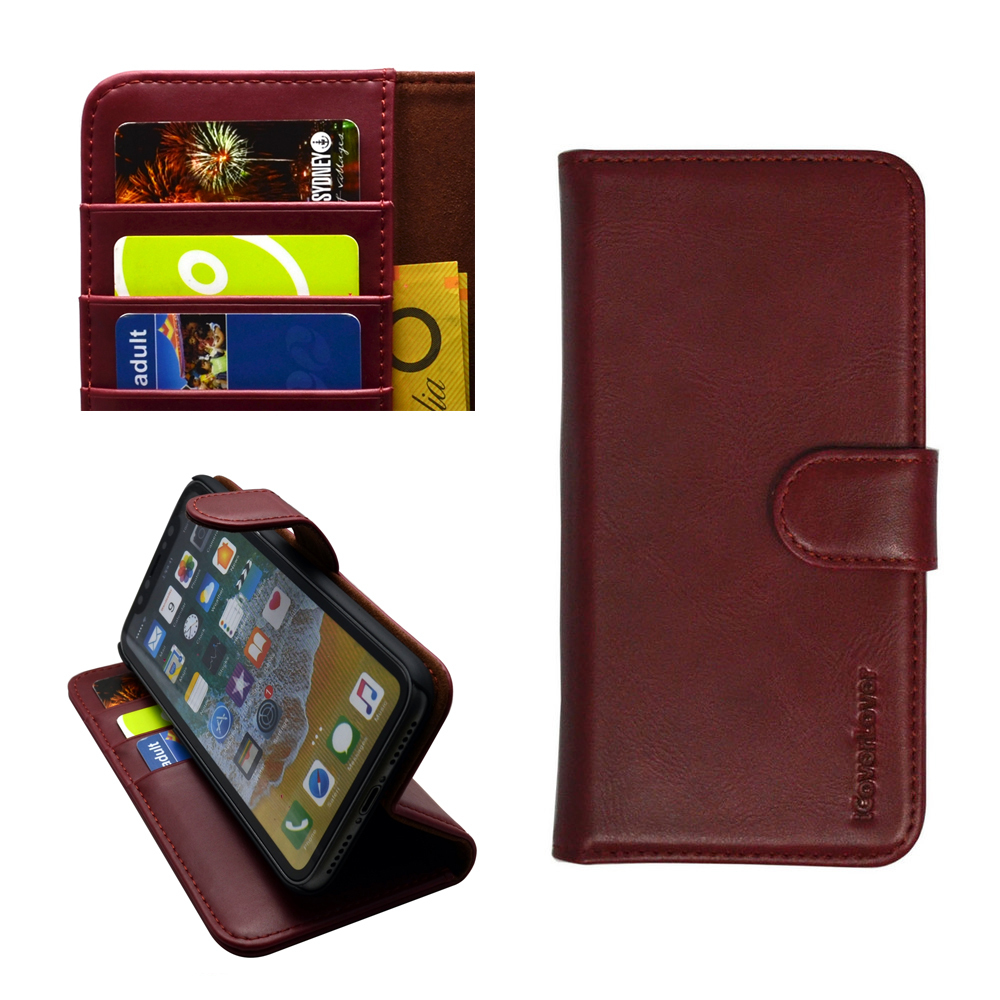 The iPhone XS & X Case iCoverLover Reddish Brown Genuine Cow Leather Wallet Folio Case, 3 Card Slots, 1 Cash Compartment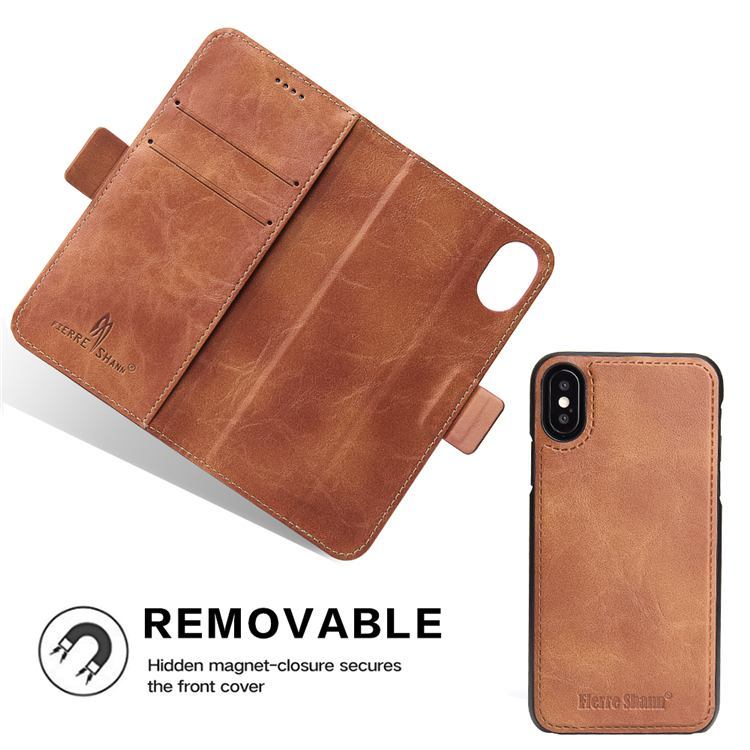 The Brown Fierre Shann Detachable Leather Wallet iPhone XS & X Case
Share