Posted by iCoverLover on Nov 27, 2020
After the massive fail of a launch for the Samsung Galaxy Fold, the company pivoted by introducing the Samsung S10 5G, a phone that promises to offer the fastest speed a mobile phone can offer.
The first company to offer 5G speed network, or 5th generation of mobile network technology, is Telstra. With their announcement of 5G services, they simultaneously offered devices like the Samsung Galaxy S10 5G and the HTC 5G Hub portable hotspot.
Other companies that are set to offer 5G announced their plans last month as well. These include Optus and Vodafone, the latter of which has plans to launch in 2020. As to other Australian mobile networks, they have yet to announce their plans for 5G.
At present, their 5G networks are available in Sydney, Melbourne, Brisbane, Canberra, Perth, Adelaide, Launceston, Hobart, the Gold Coast, and Toowoomba.
For a list of Optus's target locations, visit this link.
What does this mean for Samsung Galaxy S10 5G owners?
Owning the phone and accessing its 5G features will depend on where Telstra and Optus are currently operational. Of course, you'll have to get the device from them or a telco plan from the companies.
While you're waiting for 5G network in your areas, this is what you can expect from the Samsung Galaxy S10 5G:
It has the same specifications as the Samsung Galaxy S10 PLUS. It has a 6.4 inch screen that has been given more space with the revolutionary hole punch camera technology of the latest Samsung phones.

It has four back cameras. An upgrade from the 3 cameras of its recent predecessors. The fourth camera is a Time of Flight (ToF) camera that lets users capture photos with 3D depth data.

The ToF camera also offers a new video feature called Video Live Focus – a video version of the Portrait Mode with blurred backgrounds.

It uses the same Snapdragon 855 processor, but it has a higher powered modem called the x50 for its 5G capabilities.

It also has a massive battery capacity compared to other Samsung phones. It currently houses a 4500mAh battery to compensate for the high 5G browsing and usage.

Its charging capabilities have also seen an improvement. Super Fast Charging is now at 25W.
How much can you expect to pay for the Samsung Galaxy S10 5G?
In the United States, the Samsung Galaxy S10 5G is retailing for USD$1300. In Australia, Telstra has released a list of plans for their Samsung Galaxy S10 5G offers here. Their prices start at A$141 per month to $199 per month.
Has anyone tried the 5G speed yet?
At present, the highest published speed the Samsung Galaxy has S10 5G has reached is 1.2 GBps in the middle of Sydney at Telstra's Experience Centre launch event. When tested around the 5G cities, the speeds varied from 44 MBps to 250 MBps.
Conclusion: Should You Get the Samsung Galaxy S10 5G?
The Samsung Galaxy S10 5G has risen in the 5G ranks, but it's not the fastest 5G device out there. According to other phone reviewers, Oppo, HTC, and LG have a noticeable advantage when it comes to connecting to Telstra's 5G network and acquiring maximum speeds of around 450 MBps in city tests. Still, Samsung is Samsung and you get the most marketable Android phone that has been tried and tested in the past. Just forget about the Samsung Galaxy Fold for the time being.
Here are some of our Samsung Galaxy S10 5G phone cases you can use for your current phone build: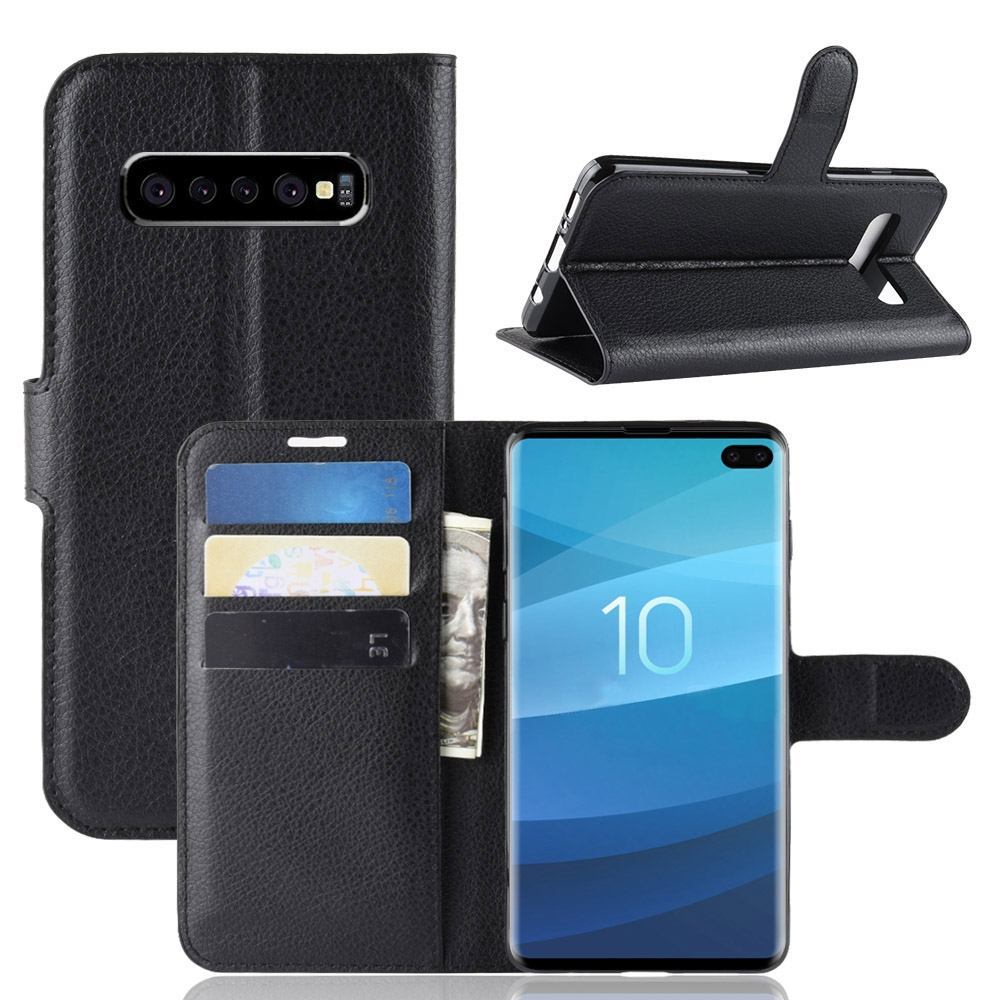 Samsung Galaxy S10 5G Black Lychee Texture Horizontal Flip Leather Cover With 3 Card Slots & Stand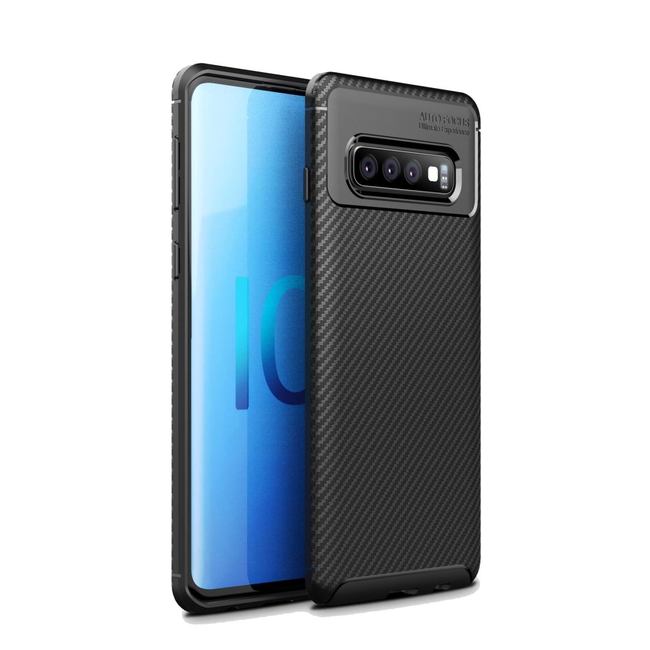 Samsung Galaxy S10 5G Case Black Carbon Fiber Texture Shockproof TPU Anti-Smudge Protective Cover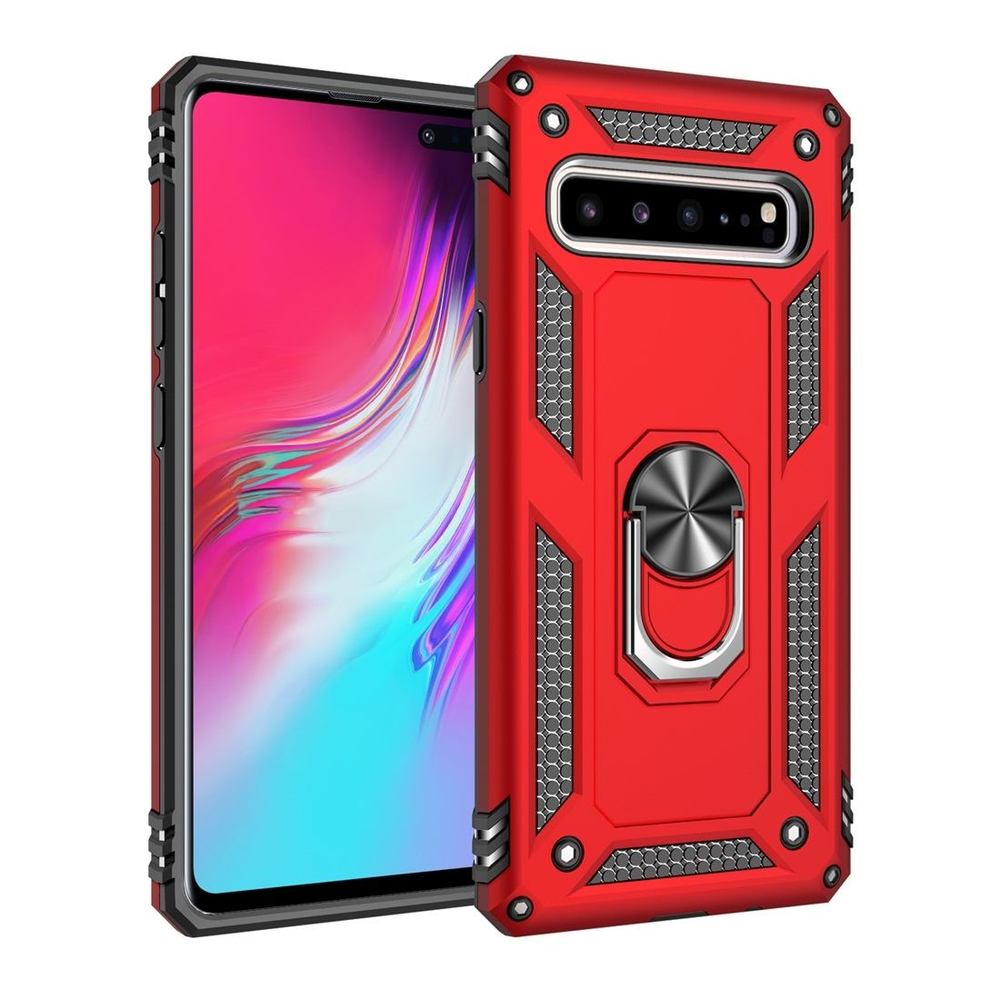 Samsung Galaxy S10 5G Case Red Armour Shockproof TPU + PC Cover with 360 Degree Rotation Holder
Share