Posted by iCoverLover on Nov 27, 2020
Apple introduced two new next-generation smartphones: the basic iPhone 11 and the more advanced iPhone 11 Pro, which will be available in two sizes (iPhone 11 Pro and iPhone 11 Pro Max). As always the new models were presented using only superlative adjectives. But are they worthy of them? Let's find out.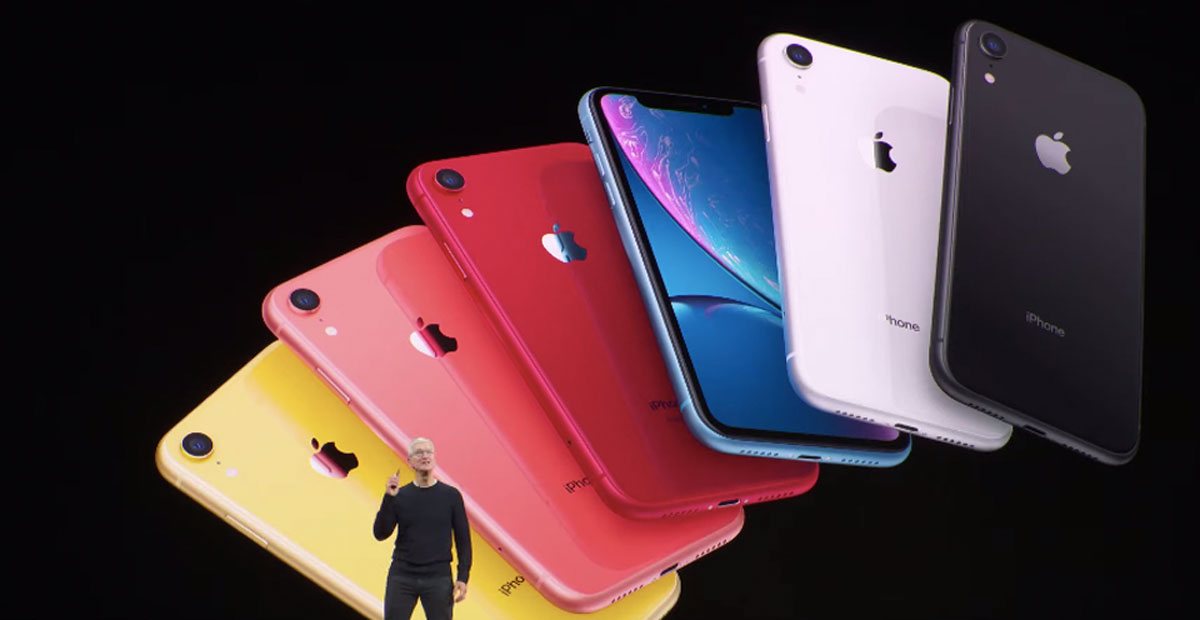 Image: Screenshot of the September Event 2019 - Apple
Performance:
All new iPhones have a brand new processor, the A13 Bionic, which by Apple's claims is faster (by 20%) than it's last year's iPhones chip but also faster than any other processors found in any smartphone on the market today.
All three models have a choice of three storage options: 64GB, 128GB, and 256GB.
Battery:
All iPhone 11 models have improved battery life. iPhone 11 will last one hour longer than the iPhone XR while the Pro models will keep going four hours longer than their predecessors iPhone XS and iPhone XS Max.
Camera(s):
The main novelty is, of course, the photo and video improvements. All photo sensors are brand new. The iPhone 11 has a pair of 12-megapixel cameras on its back, the iPhone 11 Pro and Pro Max have a trio of 12-megapixel cameras on the back, as well as a 12-megapixel front-facing camera. Apple finally added the long-anticipated night mode which all competitors have been using for a while now. But it is an option only when it is really really dark.All three models can shoot in 4K at up to 60 fps and include photo-friendly features like slo-mo capture (even a slower selfie video - slofie), time-lapse, cinematic video stabilisation and extended dynamic range.
The Face ID is 30% faster with a sensor enabling face recognition even if the user is not facing the phone straight forward.
Look:
The new look is basically the old look with the exception of the cameras in the back.The iPhone 11 will come in a choice of six colours: yellow, green, purple, black, white and red. The Pro and Pro Max will be available in the more traditional gold, space grey and silver as well as midnight green.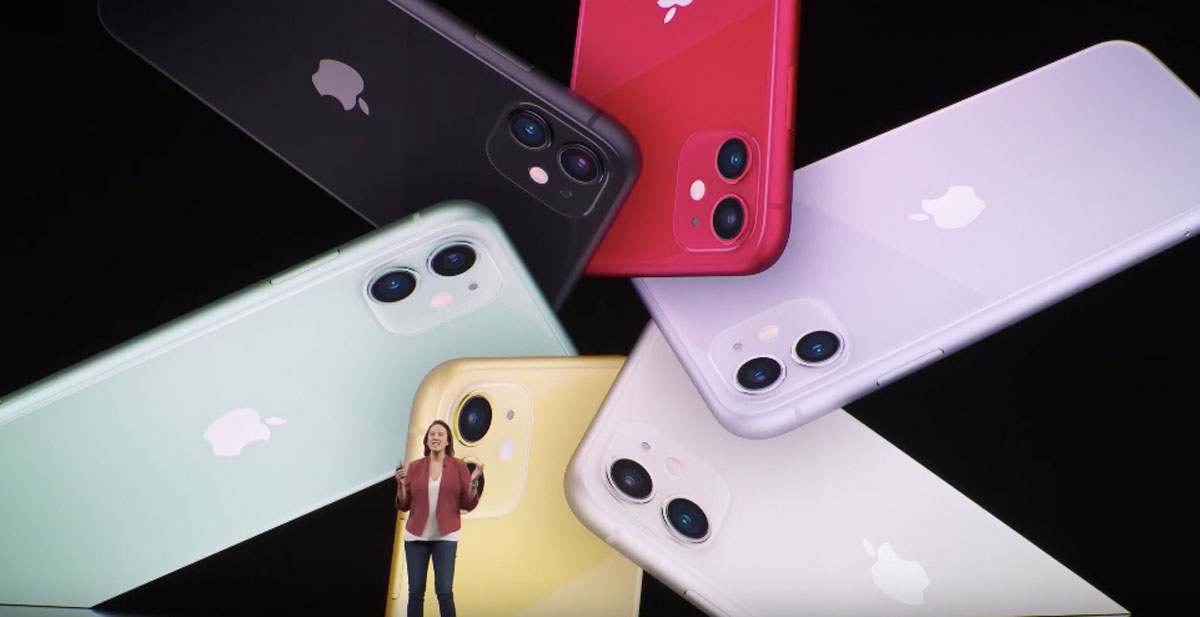 Image: Screenshot of the September Event 2019 - Apple
Price:
The iPhone 11 pricing starts at $1199. Sure, the starting price for it in the USA is US$699, but adding the exchange rate factor and the added after sales tax, this is no surprise. It is still $30 less expensive than the iPhone XR at its launch.
Good news for existing iPhone owners as they will be able to trade-in from Apple for $849.
The iPhone 11 Pro's price starts at $1749. (for existing iPhone owners $1249 with trade-in option).
The iPhone 11 Pro Max will cost you $1899 and up (ouch!). If your current Apple device meets its trade-in criteria, you might pay $1399 for it.
The iPhone 11 will be available for pre-order from September 13 and will ship on September 20.
Full specs for each of the iPhone 11 model:
| | | | |
| --- | --- | --- | --- |
| | iPhone 11 | iPhone 11 Pro | iPhone Pro Max |
| OS | iOS 13 | iOS 13 | iOS 13 |
| Dimensions | 150.9 mm x 75.7 mm x 8.3 mm | 144 mm x 71.44 mm x 8.11 mm | 158 mm x 77.8 mm x 8.1 mm |
| Weight | 194g | 188g | 226g |
| CPU | A13 chip | A13 chip | A13 chip |
| Storage | 64/256/512 GB | 64/256/512 GB | 64/256/512 GB |
| Display | 6.1-inch all-screen LCD Multi‑Touch display | 5.8-inch all‑screen OLED Multi‑Touch display | 6.5-inch all‑screen OLED Multi‑Touch display |
| Resolution | 1792 x 828 pixel resolution at 326 ppi | 2436 x 1125 pixel resolution at 458 ppi | 2688 x 1242 pixel resolution at 458 ppi |
| Camera | Rear: 12MP Wide (ƒ/1.8 aperture) 12MP Ultra Wide (ƒ/2.4 aperture). Front: 12MP (ƒ/2.2 aperture) | Rear: 12MP ultra-wide (ƒ/2.4 aperture), 12MP wide (ƒ/1.8 aperture), 12MP telephoto (ƒ/2.0). Front: 12MP (ƒ/2.2 aperture) | Rear: 12MP ultra-wide (ƒ/2.4 aperture), 12MP wide (ƒ/1.8 aperture), 12MP telephoto (ƒ/2.0). Front: 12MP (ƒ/2.2 aperture) |
| Colours | Yellow, black, purple, green, white, red | Space grey, silver, gold, midnight green | Space grey, silver, gold, midnight green |
| Water resistance | IP68 - guarantees protection in water up to 1.5m deep for the same period of time | IP68 - guarantees protection in water up to 1.5m deep for the same period of time | IP68 - guarantees protection in water up to 1.5m deep for the same period of time |
Watch the Apple's 2019 iPhone event in 12 minutes
Guess which Australian favourite online iPhone cases store has cases and covers available for the brand new iPhone 11 models - yes, all of them. Was your guess iCoverLover? Then you are absolutely correct! Here are just a few of the cases available for Apple's newcomers:
Share