Posted by iCoverLover on Apr 19, 2021
Samsung recently announced that they are hosting their next Galaxy Unpacked event on 28th April 2021. This event will be virtual and the company's third event this year. There have already been rumours that Samsung may launch Next-Gen Chromebooks as well as new Galaxy Book notebooks at this event. This will be different from the earlier two Galaxy Unpacked events where Samsung introduced new smartphones.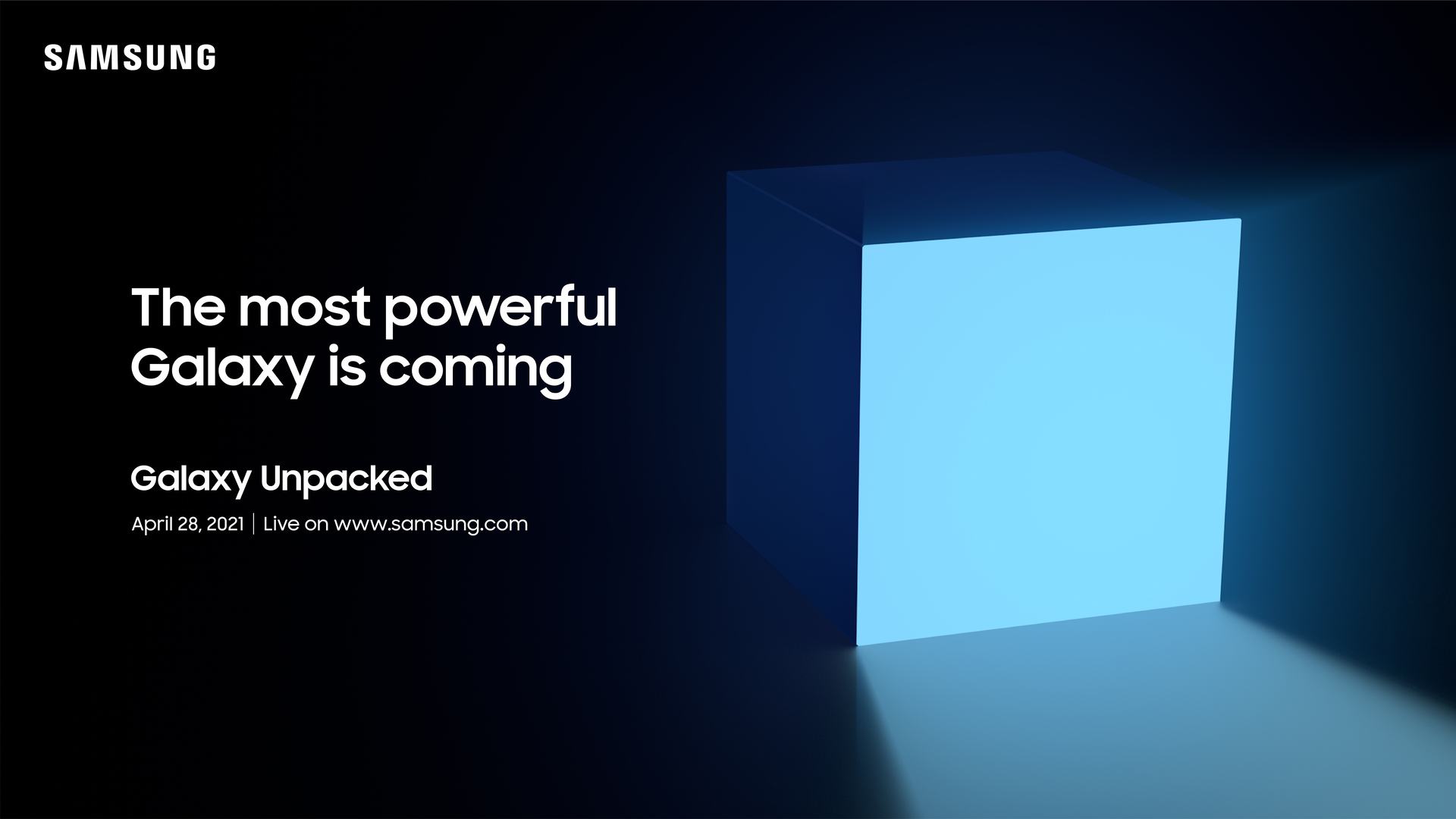 Samsung Galaxy Unpacked (Image credit: Samsung)
Based on information from various sources and rumours, let us discuss below what to expect from Samsung for the rest of 2021.
What can we expect from Samsung this year?
Although the tech giant has not given any specific details about what products they will present at the Galaxy Unpacked event 2021 later this April, there are rumours that they may come up with new laptops. The Covid-19 pandemic has already increased the need for computing gadgets and therefore tech companies have shifted their interest from smartphones to tablets and laptops.
According to famous Tipster Evan Blass, Samsung Galaxy Book Pro 360 and Galaxy Book Pro can be the two main models to be launched at the Galaxy Unpacked event.
Blass also reported that both the Galaxy Book Pro and Pro 360 models will have 13 and 15-inch sizes and have Intel 11-generation Core processors. The laptops will also have Thunderbolt 4 ports, AMOLED displays, and LTE wireless connections. The Galaxy Book Pro laptop may also come with S Pen stylus support and a hinge360-degree design. Besides the Galaxy Book Pro versions, Samsung can also bring the Galaxy Book Go which would come with two different models and affordable prices.
Samsung introduced the Galaxy S21 Flagship phone series and Galaxy SmartTag Bluetooth tracker at their first Galaxy Unpacked event this January. They hosted their second Galaxy Unpacked event of this year in March where they launched the Galaxy A72 and A52 Smartphones.
The company's next event may come in June 2021. Samsung is expected to improve its android devices. A cheaper version of the Galaxy Tab S7 Lite will probably be introduced. This will come as a follow up to the recent trend of the company's production of cheaper versions of their expensive Android models to hold a fair share of the Android smartphone market.
The Galaxy A22 could be launched in July along with a 5G model. The A22 is considered the successor of the Galaxy S21 models. The Galaxy A82 5G model may also be introduced in July this year. This model may come with dual-use camera functionality.
Normally August is a very busy month for the tech giant Samsung and another Unpacked version for the Galaxy S21 FE is expected to take place on August 19, 2021.
Finally, all the speculations listed above were taken from some leaks that were shared by the market experts. Whether the information was accurate or not will depend on the authenticity of the leak. However, so far some of the events have already taken place and we can also add that the tipster Evan Blass has a high level of reputation. We can safely assume that most of the coming events and product lineups are pretty accurate.
Share