Posted by Anja, iCoverLover on Jan 21, 2021
Having your phone protected with a first-class cover is essential, especially if you have the latest smartphone that can cost a fortune. There is a wide range of covers available nowadays and you should choose carefully which could be the best for you, as dropping your phone is an inevitable occurrence. Wallet cases offer complete protection for your device and have a few features that add extra purpose to it. Let's see the benefits of having a wallet phone case.

A wallet case contains the elements of a phone case as well as elements of a wallet. Card slots and a money compartment are on the inside of a front flap and their quantity depends on the manufacturer and the design. If you have a wallet case, you don't need to have a special bag for money, an ID card or a credit card. With a wallet case, you can have all your important things in one place, plus you don't need to carry a larger purse or a wallet with you. If you have your phone you have your cards and money and vice versa. A wallet case and cards inside of it, add some bulk to the phone and may help to absorb the shock of a fall. The phone and the cards in the cover are protected by a fabric strap or magnetic closing mechanism so that they do not fall out of the cover.
The wallet cover has an excellent protection feature as it hugs the entire phone and covers the back and front of the device. With this function, it provides extra screen protection as it closes over the phone and shields the part of the device that is otherwise most exposed. By using a wallet case it is less likely for a fall to have an impact on the screen.
Another handy role of the wallet case, specifically the front flap, is to prevent scratches and damage to the screen due to other objects that may be in your pockets or bag, especially in front of sharp objects such as keys. The front flap of the wallet case is truly multi-purpose, as it can also act as a stand for hands-free video watching.
Wallet cases come in different colours, with diverse patterns and in various designs. The price depends on the manufacturer, the material and design of a wallet cover. Nevertheless, they will definitely cost you less than a phone repair.
Take a look at our wallet cases with butterfly embossed patterns, mandala embossed patterns, other fun patterns or timeless classics made out of PU or genuine leather materials.

Butterfly Embossed Wallet Phone Cases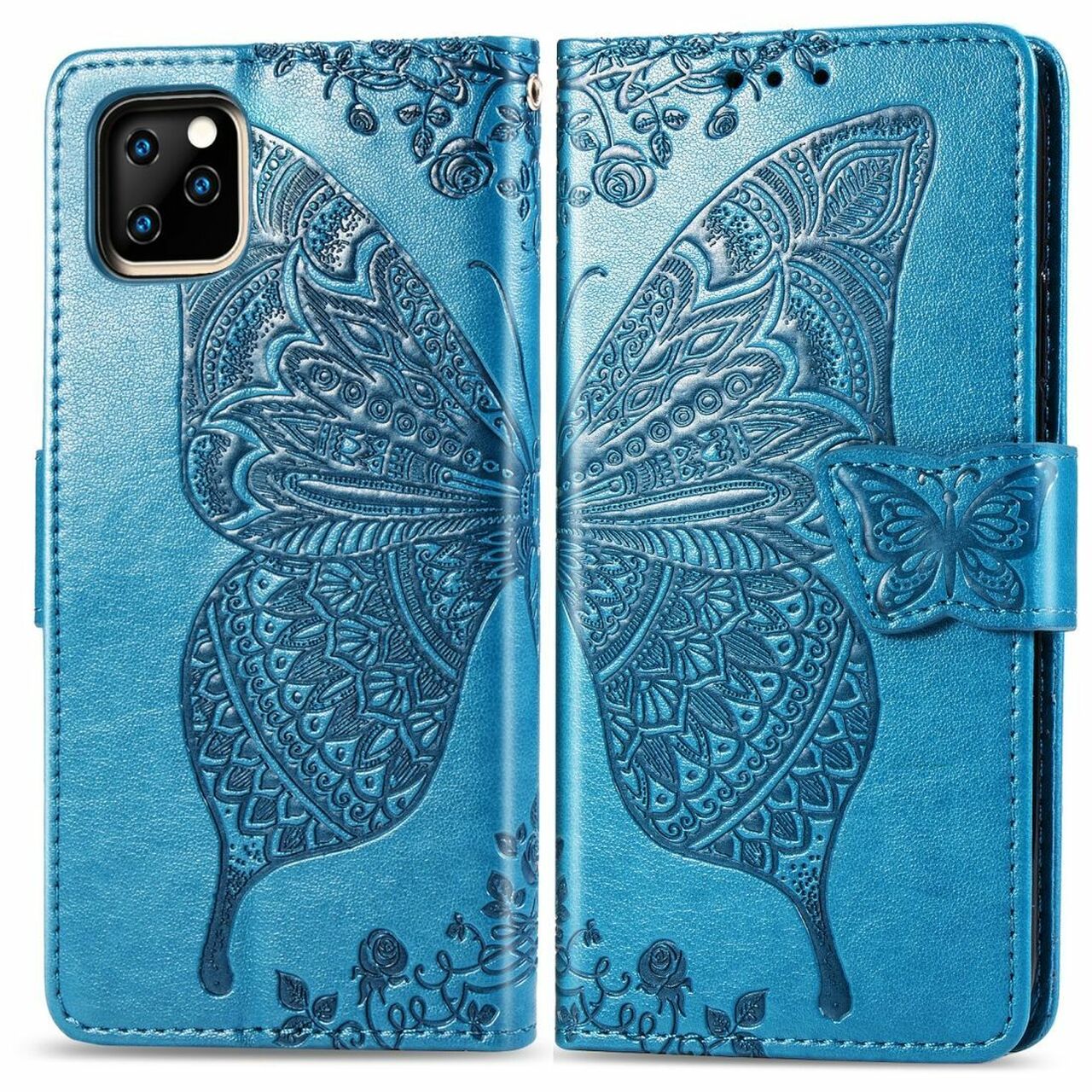 Mandala Embossed Wallet Phone Cases

Various Patterns & Prints Wallet Phone Cases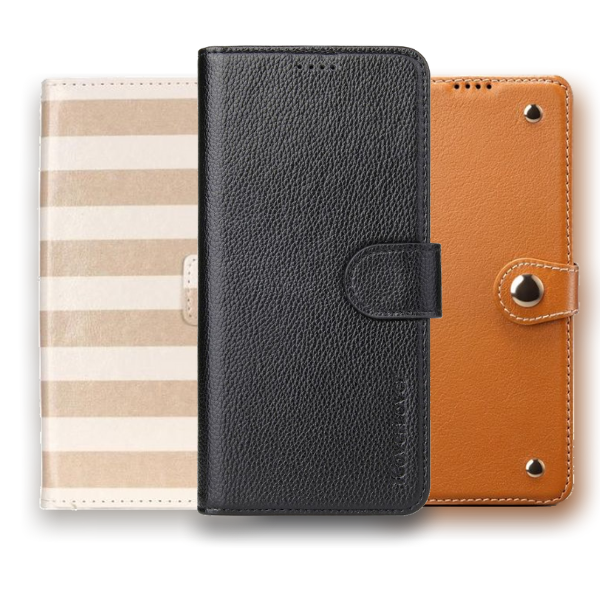 Don't forget that all phone cases purchased come with FREE delivery in Australia, and eligible phone cases with a FREE screen protector, and a FREE splash resistant bag.
Share