Posted by iCoverLover on Nov 27, 2020
New Google Pixel 4 and Pixel 4 XL, are one of the most anticipated phones of 2019 and they are finally here. One of their main features that we can't wait to try out is high-quality digital cameras. Are you as excited as we are to find out more?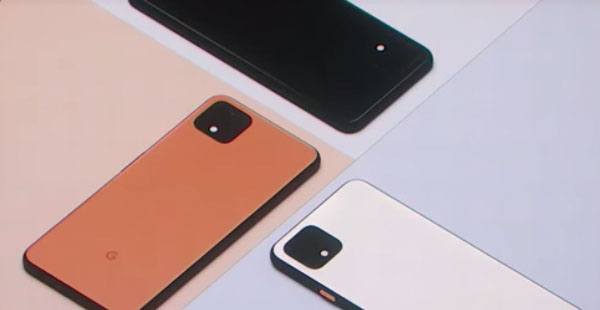 Source: Google Event (YouTube Video Screenshot)
Since its launch in 2016, the Pixel line is offering a suite of features with an almost unmatched level of software polish and an impressive camera. But there is no time to rest. The tech community is getting larger and better every day and Google really needs to keep on its expectation with the Pixel line. But can it reach the top and compete with Android phones and iPhones? Only time will tell.
It'll be coming to a number of countries worldwide on October 24, including the US, UK and Australia. The Google Pixel 4 price starts $1,049 for the 64GB of storage model, while the 128GB Pixel 4 price is $1,199.
What's new:
The main new feature that Google is pushing is "Motion Sense". Without getting too detailed, this allows you to control your phone without touching it and lets you unlock the Pixel 4 with your face. There are also "Quick Gestures" using the same "Motion Sense" sensors - enabling you to skip music, snooze your alarm by waving your hand across the front of the phone or silence your phone.
Google removed the fingerprint scanner on the Pixel 4 and 4 XL.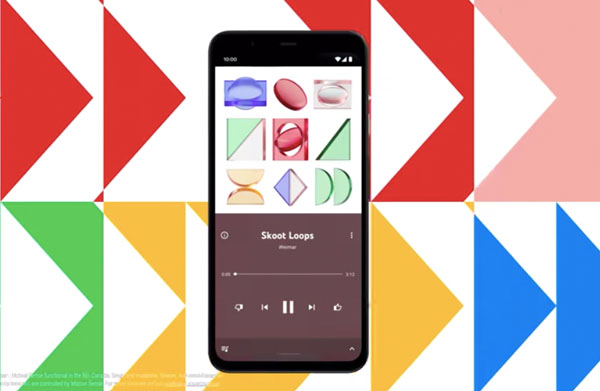 Source: Google Event (YouTube Video Screenshot)
Design:
Google itself posted a tweet with a picture of its upcoming mobile device. There we got a first glance of how the new Pixel 4 will look like. The updated Pixel has a metal frame which runs around the circumference of the phone providing a solid structure and is finished with a rubberized black coating. Even though it might look less sleek and stylish this provides a better grip compared to all-glass or metal rivals and allows the phone to sit comfortably in your hand. The Pixel 4 has a 5.7" OLED display, while the Pixel 4 XL got bumped up to 6.3". The Pixel 4 is available in three different colours: Just Black, Clearly White and the new Oh So Orange.
Camera(s):
Expectations for Pixel 4 camera are very high. The rumours were suggesting that its camera outperformed the Samsung Galaxy S10 Plus in their tests with more natural but less vibrant colours. Pixel 4 has two cameras put into its square camera array. The main camera is the 12-megapixel one found on Pixel 3 and has the same f/1.7 wide-angle lens. The new f/2.4 "telephoto" camera has a 16-megapixel sensor and provides a 2x optical zoom.
With the Live HDR Plus, you are now able to tell how the photo is going to turn out on the Pixel 4's screen before you tap the shutter button.
"Night Sight" feature, which launched on the Pixel 3 and captures a series of images to make low-light photos brighter and better, is now capable of taking photos of stars.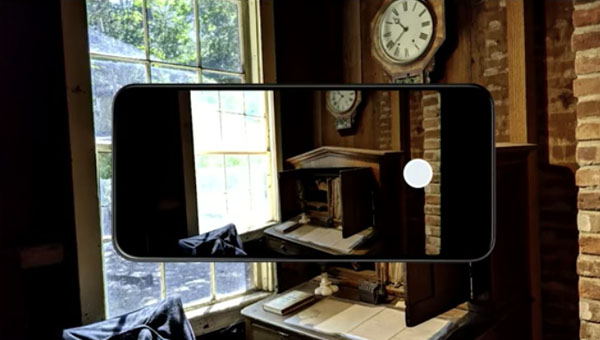 Source: Google Event (YouTube Video Screenshot)
Specs:
The differences the Pixel 4 and the Pixel 4 XL are mainly in the screen and battery specs. The smaller Pixel 4 has a 2,800mAh battery, the bigger Pixel 4 XL has a 3,700mAh battery. Both phones run on a Qualcomm Snapdragon 855 with a Pixel Neural Core chip, with 6 GB of memory, and you will have storage options of 64GB and 128GB.
Google Pixel 4
Display: 5,7" P-OLED capacitive touchscreen, 16M colors

Processor: Qualcomm SDM855 Snapdragon 855 (7 nm)

System Memory: 6 GB RAM

Internal Memory: 64GB 6GB RAM, 128GB 6GB RAM

Digital Camera: 12.2 MP, f/1.7, 28mm (wide), 1/2.55", 1.4µm, dual pixel PDAF, OIS; 16 MP, f/2.4, 45mm (telephoto), 1.0µm, PDAF, OIS, 2x optical zoom

Webcam: 8 MP, f/2.0, 22mm (wide), 1.22µm, no AF; TOF 3D camera

Battery: 2.800 mAh

Dimensios: 147.1 x 68.8 x 8.2 mm

OS: Android 10
Google Pixel 4 XL
Display: 6,3" P-OLED capacitive touchscreen, 16M colors

Processor: Qualcomm SDM855 Snapdragon 855 (7 nm)

System Memory: 6 GB RAM

Internal Memory: 64GB 6GB RAM, 128GB 6GB RAM

Digital Camera: 12.2 MP, f/1.7, 28mm (wide), 1/2.55", 1.4µm, dual pixel PDAF, OIS;16 MP, f/2.4, 45mm (telephoto), 1.0µm, PDAF, OIS, 2x optical zoom

Webcam: 8 MP, f/2.0, 22mm (wide), 1.22µm, no AF; TOF 3D camera

Battery: 3.700 mAh

Dimensions: 160.4 x 75.1 x 8.2 mm

OS: Android 10
Watch the Google Pixel 4 event in 10 minutes
Here are some of our favourite Google Pixel 4 cases:
Share