Posted by iCoverLover on Sep 23, 2017
At the recent event of Apple at Cupertino, iPhone 8 and iPhone 8 PLUS were revealed as the upgraded versions of iPhone 7 and iPhone 7 PLUS respectively. The upgrades have the same size as the previous models. Considering this, which one are you going to have? What do these upgrades have to offer? What are the changes?
Satisfying specs and features are expected for these two newest flagships as it was released together with Apple's 10th anniversary iPhone, the iPhone X. Being on the same market would require these smartphones to be competitive especially that there are also other handsets already released earlier this year that offer satisfactory devices for the users to enjoy. In order for Apple Company to get their target sales, they must have unleashed useful features for both iPhone 8 and iPhone 8 PLUS.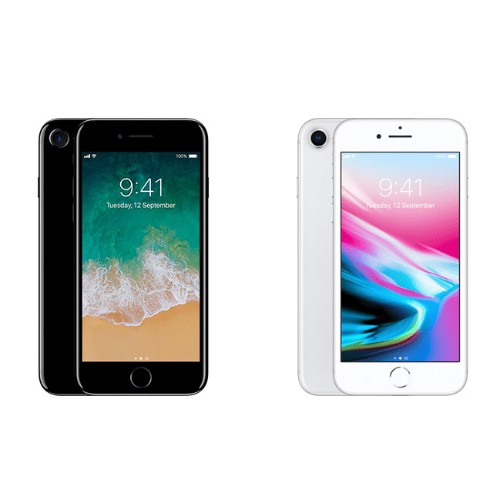 Design: iPhone 8 vs iPhone 7
As you may have noticed, Apple has set the same size for both iPhone 8 and iPhone 7 with a 4.7-inch LCD and a display of 1334 x 750. The iPhone 7 also retained the size of its previous model. This goes to show that Apple must have stayed in the safe zone with the iPhone 8 as users have grown familiar with the size. The comfort of the grip such that phone slips and accidental drops should not happen is also being considered.
But what is the difference between the iPhone 8 and iPhone 7 design? The glass at the back. iPhone 7 sports an aluminum back and now with iPhone 8, you can have a glass back on your smartphone. This is to support the wireless charging technology that Apple Company has integrated into its newly-released iPhone models. However, since the upgraded version of iPhone 7 still has no headphone jack available, just like the previous models, it has strategically included a pair of Lightning EarPods and Lightning-to-3.5mm dongle in the box.
Design: iPhone 7 PLUS vs iPhone 8 PLUS
As iPhone 8 is very similar to that of the iPhone 7, so is the case with the iPhone 8 PLUS and iPhone 7 PLUS. The screen of both iPhone 7 PLUS and iPhone 8 PLUS is on a 5.5-inch mark which still offers a convenient pixel display of 1920 x 1080. Although you can still have the comfort of viewing media with this size and quality of the screen, the upgrades seem to be a bit behind in the competition for smartphones going bezel-less.
One noticeable difference between iPhone 8 PLUS and iPhone 7 PLUS though is the glass back of the upgraded version. This has been made so in order to support the wireless charging technology that the Apple Company is having on its newest flagship range.
Storage spaces: iPhone 8 vs iPhone 7
You might also be particular in the storage spaces of these smartphones. That is actually important especially if you want to know about which of the iPhone models you should have. This can help you avoid making decisions that you are might regret.
When talking about storage spaces, iPhone 7 has more to offer. Capacities of 32GB, 128GB, and 256GB are available in this iPhone which obviously beats the options that iPhone 8 offers. With iPhone 8, you can only have a choice of spaces 64GB and 256GB. And still, the upgrade does not support a microSD slot, the same with the iPhone 7.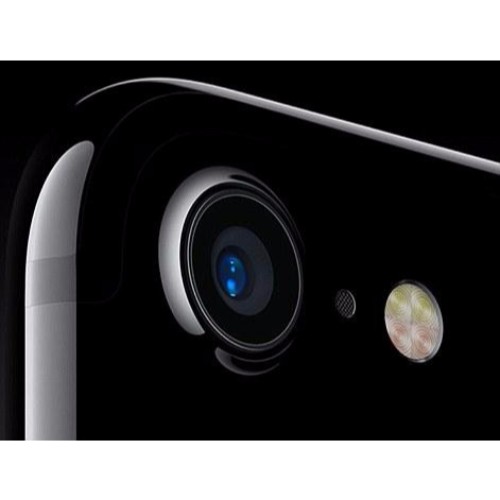 Front Camera: iPhone 8 vs iPhone 7
iPhone 8 has the same front camera as that of the iPhone 7. With the 7MP sensor, you can already have a great time in enhancing your skills in photography (selfies). This also offers a Retina Flash and a 1080p HD video recording which unlocks a whole new possibility of filming that goings-on in your surrounding that you want to publish.
This is actually great news for you if you have been an iPhone 7 user already. The quality of photos taken are really great and it can compete with the smartphones released this year.
Rear Camera: iPhone 8 PLUS vs iPhone 7 PLUS
iPhone 8 PLUS and iPhone 7 PLUS also have similar features when it comes to their rear camera. Both have 12MP rear-facing dual camera which has telephoto lens. Being a dual camera lets you capture a wider scene without having to use the panoramic feature.
Although, Apple Company claims that there is a camera detail that makes the difference between the iPhone 8 PLUS and the iPhone 7 PLUS. This is the Portrait Lighting beta support that is in the upgraded version. Also, iPhone 8 PLUS has a larger and faster sensor than that of the iPhone 7 PLUS, together with an update on the colour filter.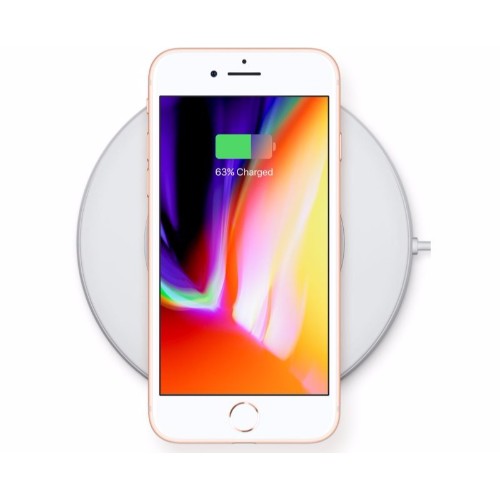 Charging and Battery Capacity: iPhone 8 vs iPhone 7
Of course, one of the most determining factors in choosing an iPhone or in deciding whether to upgrade or not is the battery capacity and its charging time. The battery capacity for iPhone 8 has not been stated while you can have 1960mAh in iPhone. Since the two have almost similar specs and features, it can be expected that the iPhone 8 might also have the same battery capacity.
For its charging time though, iPhone 8 proves that it is the upgraded version of iPhone 7. With the fast charging technology that has been integrated into the system, you do not have to wait for too long in order to let the battery be fully-charged. The glass back of iPhone 8 also supports the wireless charging that has been mentioned earlier.
Charging and Battery Capacity: iPhone 8 PLUS vs iPhone 7 PLUS
iPhone 8 PLUS have lesser battery capacity than that of iPhone 7 PLUS. The former only has a 2675mAh while the latter has 2900mAh. However, it is all the same when it comes to the hours that could be spent for talk time, internet, and even video and audio playback. It is amazing how this happens though but with devices of different battery capacity, you can have 21 hours of talk time, 13 hours of surfing the web, 14 hours of video playback and 60 hours of the audio playback.
The wonders of iPhone 8 PLUS does not only stop right there. It is also capable of wireless charging which has been supported by its glass back. Moreover, Apple has also integrated the fast charging feature for iPhone 8 PLUS. You can actually have 50% of your device's battery charged up in just 30 minutes!
These are the specs and features that you need to keep in mind when you are trying to decide whether you should upgrade from iPhone 7 and iPhone 7 PLUS to iPhone 8 and iPhone 8 PLUS. You can actually try out on the new features on these upgraded versions or you can stick with the features on the previous models by which you are already familiar with.
What's important is that you can find the best and most durable protection for your smartphone. You should not take this for granted especially that a single dent or scratch on your iPhone device can be a total eyesore!
Here are some great suggestions for you.
Share