Posted by iCoverLover on Jun 27, 2018
Corporate social responsibility is something that Samsung, one of the world's largest providers of electronic devices and appliances, takes very seriously. You could say that Samsung is outdoing itself (and perhaps its competitors) in innovating stuff that can actually help the community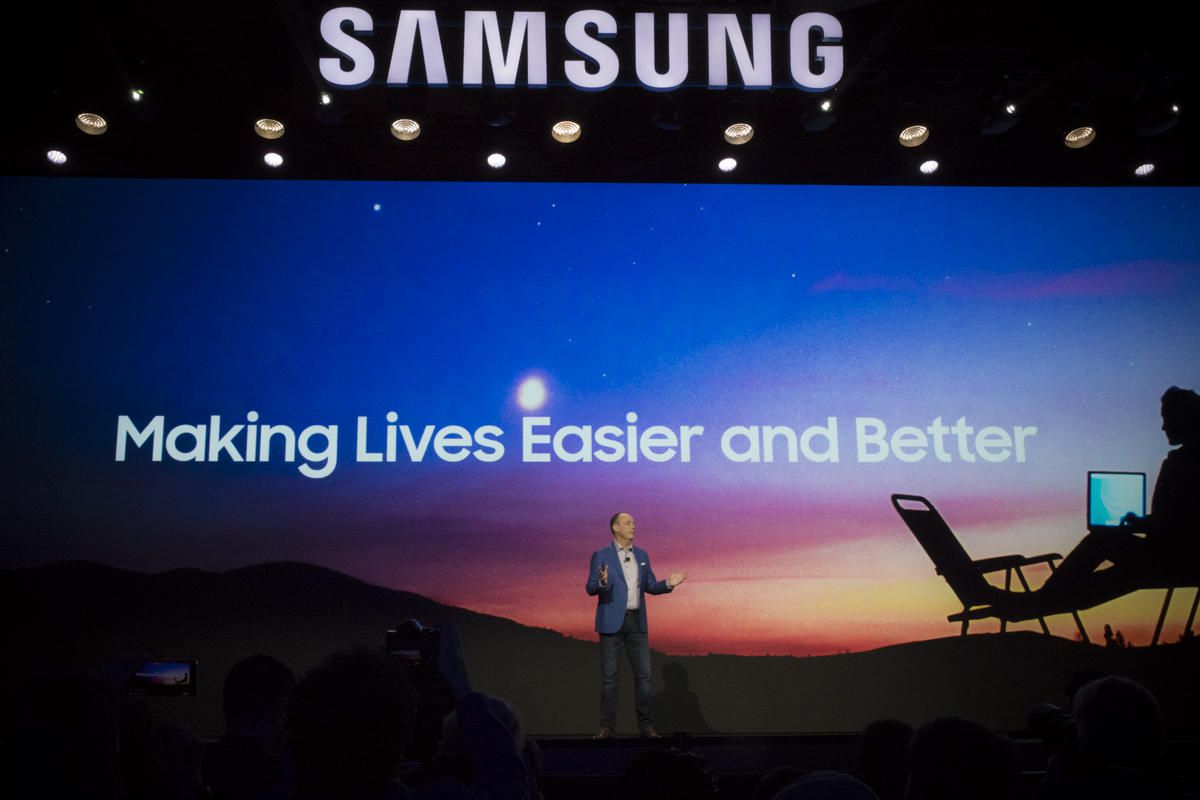 Let's take a look at some of the projects that Samsung has undertaken with the benefit of the community in mind.
---
Relumino Glasses
Before anything else, let us discuss what the name means. "Relumino" is a Latin word that means "relighting" or "bringing back the light."
Now that the term's definition is behind us, we can now move on to talking about the aptly named glasses that Samsung's Creative Labs -- more famously known as C-Labs -- is developing at the moment.
Currently at the prototype stage, the Relumino glasses are actually remodeled virtual reality (VR) glasses that are meant to help people suffering from visual impairment, particularly low vision, Geek Insider said.
By the way, low vision is a condition where people suffer partial but significant vision loss. It cannot be regained, and can be detrimental to your ability to do tasks people with full vision can normally do.
The American Academy of Opthalmology specifically states that low vision can be improved or augmented with the use of aids like eyeglasses. Surgery can also be an option in some cases, the AAO said.
This is where the Relumino glasses come in. They look like ordinary sunglasses at first glance, but, in reality, they're more than ordinary.
According to Tech Republic, the glasses utilize virtual reality technology in conjunction with a smartphone running an app in order to improve the image seen by people with low vision. It's actually nearer to augmented reality (AR) technology, with the way it works.
There are four modes through which the Relumino glasses work. These are, namely, the Regular , Color Invert, Partial Vision and Display Color Filter modes.
Regular Mode enhances the image seen through the glasses by sharpening the outlines, thus eliminating blurry vision.
On the other hand, people with difficulty seeing words and images from a distance can correct that with the Color Invert Mode, which boosts the contrast of text that is normally difficult to see for low vision sufferers.
The third mode is the Partial Vision mode, which Geek Insider describes as correcting peripheral and central vision loss by digitally improving the image recorded by the glasses and filling in the blind spots.
Last but not the least is the Display Color Filter. This mode emulates the function of clip-on polarizing filters used in sunglasses.
Specifically, Tech Republic said, the Filter will attenuate and boost certain colors as needed so that the final image is not as painful to the eyes as it would be without the added feature.
Low vision is a very serious and very prevalent form of partial vision loss, with the World Health Organization or WHO stating that 217 million people worldwide are suffering from low vision.
Just imagine how big a help would Samsung's Relumino glasses would be once they go past the prototype stage and into full production!
---
Community Programs
Samsung is not only a global leader in producing high quality electronic devices, but also a global leader in promoting community welfare. As such, it has supported or even initiated community programs with varying goals for the public.
One of these programs is the Digital Classroom initiative in the United Kingdom. First started in 2013, the program introduces modern technology like laptops, tablets and other devices into the classroom.
The goal was to measure the impact of technology in a classroom setting, particularly on how technology can improve learning as well as improve the quality of instructor's teaching.
Samsung has since reported positive results from the program three years later, in 2016. For instance, Samsung Newsroom revealed, a large number of the students who participated are now able to take advantage of mobile apps and their mobile devices in acquiring new knowledge.
Most important of all, at the end of the program, 80% of the participating pupils have acquired knowledge on how to navigate the Internet safely.
It's worth noting that children are very prone to cyberbullying, identity theft, and criminal activity on the Internet. With Digital Classroom, however, Samsung has succeeded in helping children avoid the undesirable parts of the World Wide Web.
---
Eco-Friendly Smartphones
Becoming friendly to the environment and promoting sustainability is one of those corporate social responsibilities companies are quick to jump on.
Having an Energy Star seal, for instance, is a sign of promoting sustainability in the part of the manufacturer in addition to being an indicator of savings off the power bill.
Appliances nowadays are more energy efficient, thus contributing to reduced emissions of greenhouse gases and slowing down global warming.
Smartphones can be a bit difficult to identify as "eco-friendly" because they are portable, and are not always plugged into a power outlet like air-conditioners and refrigerators do. That does not mean, however, that Samsung has neglected that segment in its drive to make its products greener.
One of these sustainable smartphones is the highly popular Samsung S6 flagship, the website Green Diary says. The S6 has a couple of power settings that users can turn on if they want to conserve and extend their battery life.
With a longer battery life, Samsung's S6 smartphone minimizes the frequency in which users have to recharge their batteries.
Charging requires electricity, even at miniscule amounts, and electricity is still predominantly produced using fossil fuels, which reek of carbon emissions, instead of renewable sources.
The charger is even made of recycled plastic, according to Green Diary. That is a clear sign of sustainability in the tech giant's manufacturing practices.
---
Samsung Recycling Direct Program
Apart from encouraging the community to go green and introducing environmentally friendly smartphones, Samsung has also taken the step to create its own recycling program.
The Samsung Recycling Direct project is an initiative of the company's US arm, Samsung Electronics America Inc. Launched in 2008, the program invites owners of older Samsung appliances (not just smartphones and cellular phones) to drop off these devices off for recycling.
The program launched with 174 recycling centers. These sites are spread across 50 of the States in the US. Samsung said upon launch that Recycling Direct's recycling partners are legally and contractually bound not to send the collected electronic waste to landfills.
---
Dress Up Your Samsung Phone
Each time you use your Samsung smartphone or tablet, bear in mind that the tech giant has exerted a lot of effort to make sure that you and your community are benefiting from its endeavors.
You can thank Samsung through your phone by pimping it up! Choose from one of many smartphone covers at iCoverLover.
We highly recommend our genuine leather covers, they are top quality products. They also features a card slot pockets so you can put in your IDs, or your credit cards in one convenient location.


Best offer – buy any phone cover, and get a free screen protector and splash resistance bag.


Share