Posted by iCoverLover on May 21, 2016
The luxury collection by Fierre Shann is a line of sophisticated iPhone cases, designed with the professional in mind. The series of genuine leather cases in a variety of appealing jewel tones demonstrates an individual who is both stylish, elegant and has an eye for detail. The cases in this collection are exquisite handmade crafts, each with a unique but refined personality. They are meant for professionals looking to stand out in a crowded business conference or for a discreet statement during a dinner meeting. It is a guaranteed way to radiate both style and elegance no matter what the occasion.
The Fierre Shann line achieves poise throughout the collection by the specific selection of colors. The line comes in a variety of tasteful tones such as green, black, red and coffee. They also come in a variety of exquisite textures such as crocodile, toothpick or copper coin, all in genuine cow leather. The unique combinations of both tone and texture are refined luxury, designed for those who want something different.
All the products within the Fierre Shann line of luxury iPhone cases are both flexible and versatile in their use. For example the large selection of wallet iPhone cases offer a level of protection but are also designed to include a discreet space for credit cards, cash or business cards. The card slot is located on the inside of the cover, to tastefully keep any valuables hidden from sight. The case was designed to be quickly and easily converted into a horizontal phone stand as well. This option allows simple, hand-free use and a more comfortable video viewing experience.
If a simpler look is preferred, the Fierre Shann collection also has a line of unique iPhone cases without cover. These cases are designed with simplicity in mind. They are scratch-resistant with fashionable and elegant structure. The fewer features of the basic phone case highlight and elevate the sophisticated design of the collection. Finally, one of the most interesting cases created is a reverse flip case in amber. As the name suggests the case flips open from the top, as opposed to the side as the other covered cases do in the collection. This small alteration on an already well-designed piece gives the owner yet another way to stand out from the crowd.
The elegant phone cases are all made with high quality materials and each come with a free screen protector to offer another level of protection. Each phone also has a free splash protector bag included. Both of these items, valued at $35 together, are included free of charge. Each case is imprinted with a modest Fierre Shann logo guaranteeing both its excellence and quality. As a final touch, the phone case is tastefully packaged prior to being shipped. It is packaged alongside the added features of screen protector and splash resistant bag inside a smartly branded and designed box.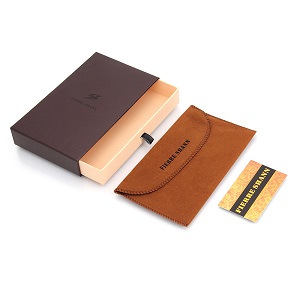 Share