Posted by iCoverLover on Oct 23, 2017
The Apple Company has released awesome iPhone upgrades this year. You may have been waiting for it for quite a while before iPhone 8 and iPhone 8 PLUS were finally launched as upgraded versions of iPhone 7 and iPhone 7 PLUS, respectively. And, right now, you might be one of the millions of people who are in the queue for the release of iPhone X in the market.
iPhone X possesses features and specs that the other two of the latest flagships of Apple do not have. What makes it even more exciting is the fact that it is the 10th-year anniversary iPhone of the company, so it is expected to have excellent performance. It is also quite expected that the iPhone X will be able to bring much convenience to its users because of the integrated security systems and other special features.
Thus, you need to find the best way to protect your iPhone's screen. As you may have realized in your iPhone 8 and iPhone 8 PLUS, they have a glass front and back. Apparently, the iPhone X is going to have the same design as well, except that it has a bezel-less screen display. Since these may be susceptible to damages from the daily use, you might actually want to protect it in the best way that you can. Just imagine how untidy it would be for a newly-bought iPhone to have scratches because you failed to give it the best protection. That wouldn't be awesome.
So, the question still lingers. How to best protect your iPhone's screen? You can have your phone cover. You can also make use of the screen protectors. When it comes to phone cases and covers, you can definitely expect that it would turn out just fine. However, most phone covers only protect the back and the sides of your iPhone. Thus, a need for an excellent screen protector too.
When it comes with screen protectors, you can have two options: tempered glass or the hybrid glass screen protector. Both of these are offered in the iCoverLover store. But before making a purchase, you should first decide well as to which case you would want to have. You need to investigate and find the difference in protection that these two can offer. You have to assess each as to which your iPhone can be best protected.
You can use the following as your guide.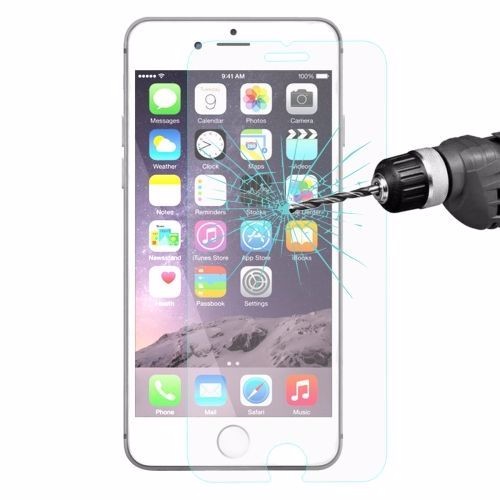 Because you need to protect your iPhone at all costs, you need to know that you can have this Tempered Glass 0.26mm 9H iPhone 8 & 7 Screen Protector. This is capable of protecting your screen against the unwanted scratches that may happen through time. This screen protector is equipped with the specially processed materials in order to resist damages to your iPhone's screen at times when it is going to be hit with an outdoor impact.
Not only that, while you are using your iPhone, playing exciting games or taking a stroll in your feed on social media, you can have great comfort. This comfort is brought to you by the soft glass touch with the silicone content. But, do not ever underestimate this screen protector. This has a 9H scratch hardness and, compared to other ordinary screen protectors out there, this one offers the real protection that you and your iPhone deserve.
If you are having worries about your screen getting oilier than ever because of this tempered glass, then you might be surprised because unlike any other, this has an anti-oil material that prevents your fingerprints from staying on the screen. Awesome.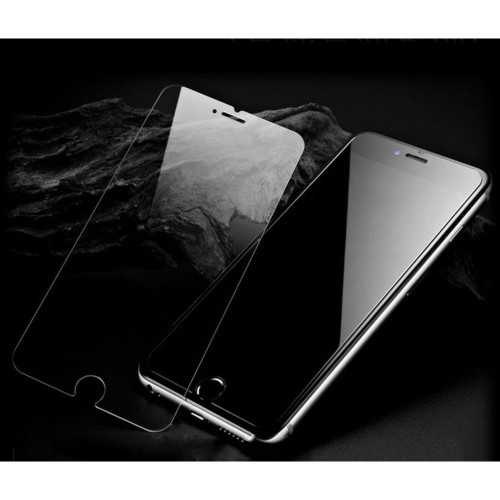 How would you love to have an awesome screen protector that can let you do anything with your phone without interrupting its functions and your commands? This iCoverLover Unbreakable iPhone 8, 7 (4.7inch Screen) Hybrid Glass Screen Protector is the answer to your need in having the perfect screen protector. This has a fully flexible unbreakable glass which means that it doesn't break even when you try to bend it over for a test. It has awesome tolerance from the impact as well with its 9H hybrid glass which has been equipped with the Optical 360-degree flexible material in order to continuously protect your phone's screen even after it has been hit with quite much force.
And, guess what. This hybrid screen protector has been laser cut in order to prevent peeling and bubbling at the phone's edges. With your experiences with your previous screen protectors, you may have been disappointed because of the bubbling at the edges, but with this, you can definitely avoid such thing from ever happening again.
Your screen protector should not be a burden. As such, you can find great relief with this iCoverLover Unbreakable iPhone 8, 7 (4.7inch Screen) Hybrid Glass Screen Protector because of its thin coating with 0.15mm, so you can just ensure that you can still enjoy accessing apps and functions on your iPhone, even with this screen protector on. What makes this more interesting is that this has three layers. The first one is the Nano anti-smudge layer that eliminates possible fingerprints on your screen, next is the anti-shock later for the durability of protection and lastly, the bubble-free glue layer that prevents bubbles from appearing on your phone screen. Perfect.
This is superbly amazing especially that iPhone 8 PLUS and iPhone X have the opportunity to have this amazing screen protector as well.
Now that you have these options, it is time for you to finally decide on it. Your phone's screen is really vulnerable to damages and once it gets broken, there may even be some commands that your iPhone could not do any anymore. You do not have to let this happen. You can actually take an action right now and have these awesome screen protectors.
Share