Posted by iCoverLover on Sep 30, 2017
You have your smartphone. You want to have a leather case to protect it while being fashionable.
But, which version of the leather should you choose, genuine or vegan (PU) leather?
We are living in an era where our smartphones are almost always in our hands or pockets, ready to be accessed when we want to use it at random times of the day. In fact, you may be doing that same thing right now. When your device is exposed like that, it is most likely to accumulate dirt, even without you noticing at first! Thus, the need for a phone cover.
Your comfort and convenience should be the first factors that you need to consider when you are planning to purchase one for your smartphone. So, which cover do you think would fit best to your device? Would you consider a Genuine Leather or Vegan Leather (PU) as your phone case? Learn which differences do these two have.
Genuine Leather as your phone case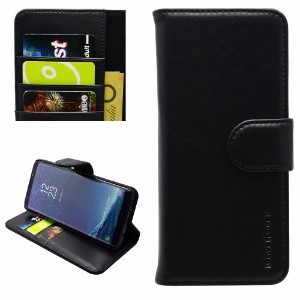 Added texture.
Having an awesome texture for your phone cover is definitely one of the best ways that you can have with the right choice of phone cover. It lets you have a comfortable time in using your device without having to complain about its texture. With a genuine leather, instead of complaining you, can even go bragging about it with your friends and colleagues.
Official look.
Walk around the building like a boss with a genuine leather phone cover. The detailing of a genuine leather is absolutely impressive that you can even be assumed as an authority when you have this. Especially if you wear a suit and tie, you will definitely have an air that lets everybody seem to want to treat you with respect.
Although, having a genuine leather phone cover doesn't encourage you to fool around. It just makes you feel confident with your way of speaking and approaching people which can be a strategic technique especially if you have business with them. You can forget the low self-esteem part of your life with an awesome genuine leather phone cover.
Reduced impact.
One of the worst things that can happen to your phone is to have its case broken. In years of having a smartphone, you may as well realize that accidental drops and slips are actually inevitable. It can happen at any moment of every day. The exterior of your phone is totally at risk. And not only that, since exteriors can be damaged, the internal system may receive some impact as well. This can actually lead to your phone being useless.
But why would you want that hassle when you can have a genuine leather as phone cover to actually take over during the unfortunate scenario? You can protect the exteriors as well as the internal system of your smartphone by using a genuine leather enclosure. It can reduce the impact that the accidental drops and slips cause, leaving little to no damage at all in the exteriors. This can let you use your smartphone even longer than you may have expected!
Vegan Leather (PU) as a phone case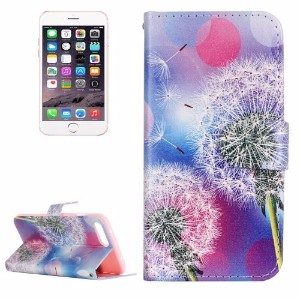 More affordable.
If you want style and protection for your phone just like a genuine leather provides but more affordable, you can settle with a vegan leather (PU). This way, you do not have to sacrifice so much of your money to have a similar look with a genuine cover as your phone case. This gives you the opportunity to save and invest in other ways that can make your smartphone use more convenient.
More environmentally aware.
Are you having issues of using a real leather because of the animals that might have gotten involved with the process? You can have a PU leather which is definitely more environmental. If you are having some kind of allergy towards a real leather or snakeskin, you can rest easy with a PU leather which has been manufactured with absolute care.
Easier to use.
PU leather is easy to cut or sew with and it does not make the threading pattern conspicuous if you do not want it to be. Because of the consistent colour that you can have a PU leather case, the thread used for additional stitches can blend well with it. Especially with an impressive stitch detailing, you can have a phone cover that does not let anything bare without meaning to.
Durability.
PU leather can be said to be durable enough, compared to the genuine leather. However, your smartphone cannot be protected well enough especially that this kind of leather is susceptible to cracking. The sun can damage it badly as well because of its UV rays. This can potentially pose a great risk for your device later on.
Biodegradable.
Phone covers are most likely to be disposed of when you do not find a use for it anymore for reasons like you have found a better phone cover or it has been badly damaged already. You need to know that PU leather can phone cover can only be biodegradable in 500 years, compared with a genuine leather which only takes 50 years.
Now that you know about the different characteristics of using a genuine leather or vegan leather (PU) as your phone case, you can take advantage of it in making a decision of which to choose for your own phone. It is important that you protect your device from the damages in the exteriors as well as in the impact that an accidental drop can cause.
If you have finally made up your mind about it, you can actually take these suggestions of leather phone covers that can fit your phone.
Share