Posted by Anja, iCoverLover on Feb 22, 2021
One of the best features of an Android phone is that you can customize it in a number of ways. The possibilities of making your phone uniquely yours are almost limitless. There are plenty of options to have fun with custom icons, wallpapers, home screen widgets, sounds and more. One just needs a bit of creativity and some free time to make their home screen of the Android phone look like anything they desire. If you will find yourself missing the default look, don't worry, it can be easily rolled back.
We will present to you some of the best customization options available. There are some easy steps that will take you just a few minutes, certain may need a bit more of a time investment.
Impress with an engaging wallpaper
Change up your last years' wallpaper and add some freshness to your phone. Go on a blank area of the home screen, hold, tap 'Styles and wallpapers' and then choose 'Wallpapers'. After you select a photo, you can set it as the backdrop for your home screens, your lock screen or both. You can set up images from your gallery or from free image sites such as Unsplash. Thre are also a few apps where you can change up the wallpaper and phone's theme - Tapet, Google Wallpapers, Backdrops or KLWP.
Functional and attractive widgets
Widgets are not only useful but they can also make your home screen beautiful and more interesting. Widget's purpose is to avoid opening the full app and still getting the needed information. We mostly use them for checking the weather or calendar and for hitting pause on music.
Android users can add widgets with a long press on a blank area of the home screen, tap on 'Widgets' and choose a widget they would like to use. It depends on which apps you have installed on your phone and if these apps have widgets.
If you would like to have a widget that fits your style, then take a look at KWGT - short for Kustom Widget - a What-You-See-Is-What-You-Get widget maker. This is basically Photoshop for widgets.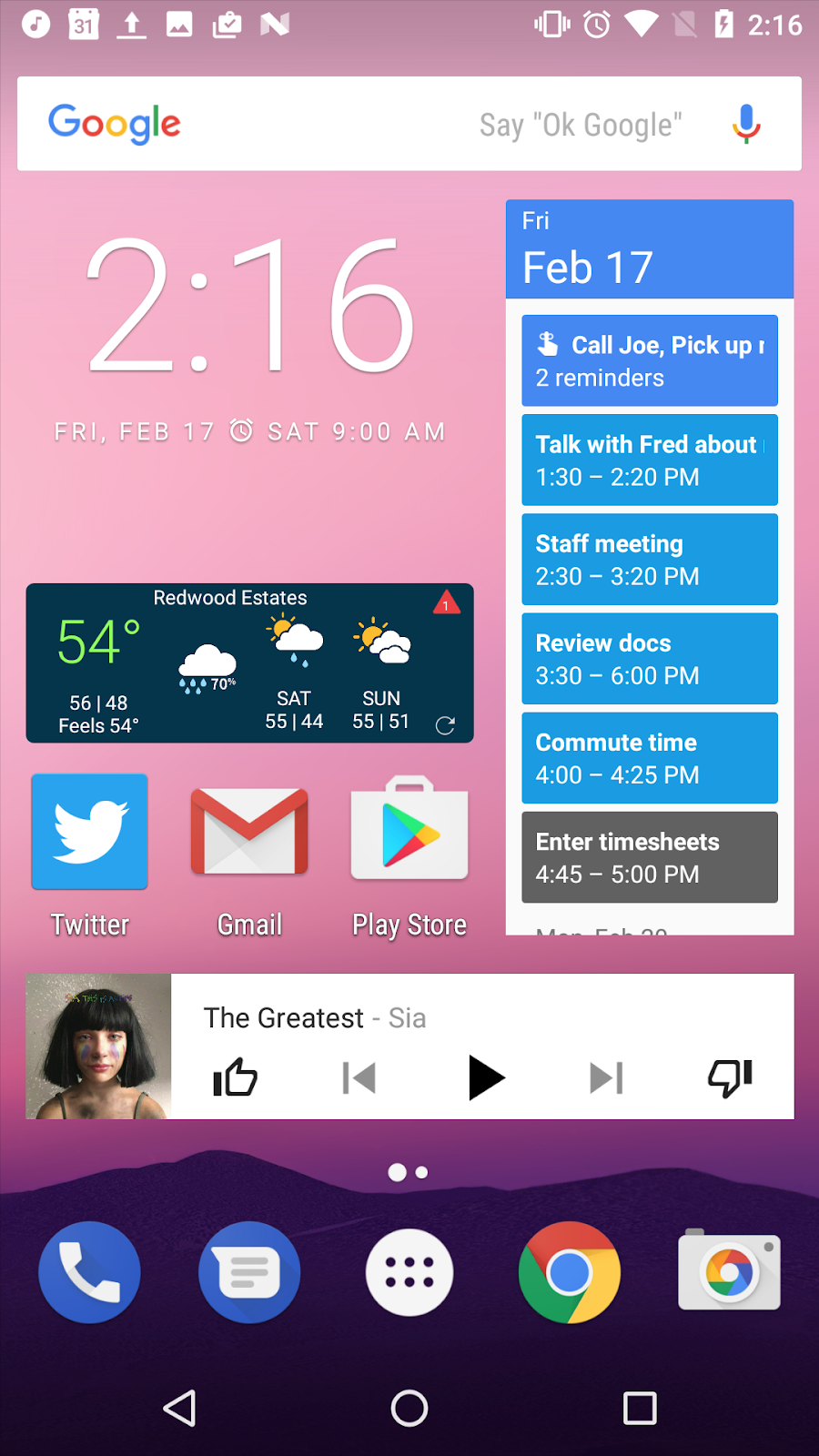 Image: developer.android.com
Visual revamp with an upgraded launcher
Launcher app works as an organizer of your phone's home screen, installed apps and more. This app can give your phone a whole new look and opens up lots of new customization options for you to play around with. Your phone model probably came with the basic launcher, but if you want more options to change up your phone then you'll need to upgrade to a better launcher. Here are some of the best ones: Nova Launcher, Evie Launcher, Lawnchair and Action Launcher. You can install more launcher and switch between them in Settings. More specifically in Settings go to Apps and notifications, find Advanced, tap on Default apps and then select a Home app. You'll need an upgraded launcher for some of the icon packs.
Step to the dark side
All Android phones now have an option to switch on the dark theme which can extremely change the display look. To turn on the dark theme go to Settings, tap on Display and find 'Dark theme'. You can switch it on and off manually or schedule it to certain times of the day or night. To set up timing tap on 'Schedule' or have it change automatically according to the sunset and sunrise on your location.
Styled and consistent icons
App icons are different sizes, colours and shapes, which can look disordered and it can be annoying if you want a consistent look on your display. To change this you can either get icon packs on the Google Play Store or build your own icons in Icon Pack Studio. Many icon packs come with a compatible wallpaper, on the other hand, if you build your own icons they can match your favoured wallpapers. Custom made icons can quite dramatically change the appearance of your phone. Cute, fresh, natural, dark - make them your own!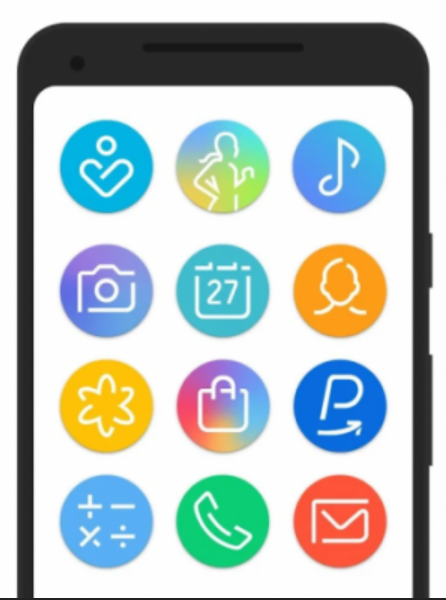 Image: xda-developers.com
Different sounds for different occasions
Sounds can assist you with recognization and the importance of incoming notifications, messages or calls. They can help you avoid monotony and confusion in public places where you can mostly hear the same default ringtones for calls and messages. For every call, text or alert you can assign a different sound that you can choose from phones default ringtones, your music library or from places like Zedge, where you can get millions of sound effects that you can download and set in seconds. Go to the 'Sound' menu in Settings and assign different jingles and music to make your notification's sounds personalized. There is also a possibility to appoint each contact different melody for when they call you. Simply go to the Contacts app, tap the three dots and choose 'Set ringtone'.
"Tidy up" your home screen
For a better overview of the home screen, rearrange icons and widgets - simply tap, hold and drag an icon or a widget to move it around. You can make multiple home screens and arrange them for your preferences. For similar apps like games, or apps for social media, you can create folders just by dragging one app on top of another. With a tap on the folder, you can rename it.
Change up the theme settings
Android phones have their own theming tools to modify icon shapes, colours, fonts and wallpaper. Not all Android phones have the exact same tools, it depends on the model. If you have a Pixel phone, go to Settings, tap Display, find Advanced and go to Styles and wallpapers where you can transform the default theme style. You can also choose from already provided Google's themes.
Design your own phone case
Last and one of the easiest ways to customize and individualize your phone is to design your own phone case at iCoverLover. Choose your photo or create a design, add it to the designit program and have a unique protective cover made in no time.
Share