Posted by iCoverLover on Jul 17, 2018
Productivity is very important in both the workplace and in your personal lives. Time, after all, is very precious and all of us need to manage our time well so that we can attain balance of work and play.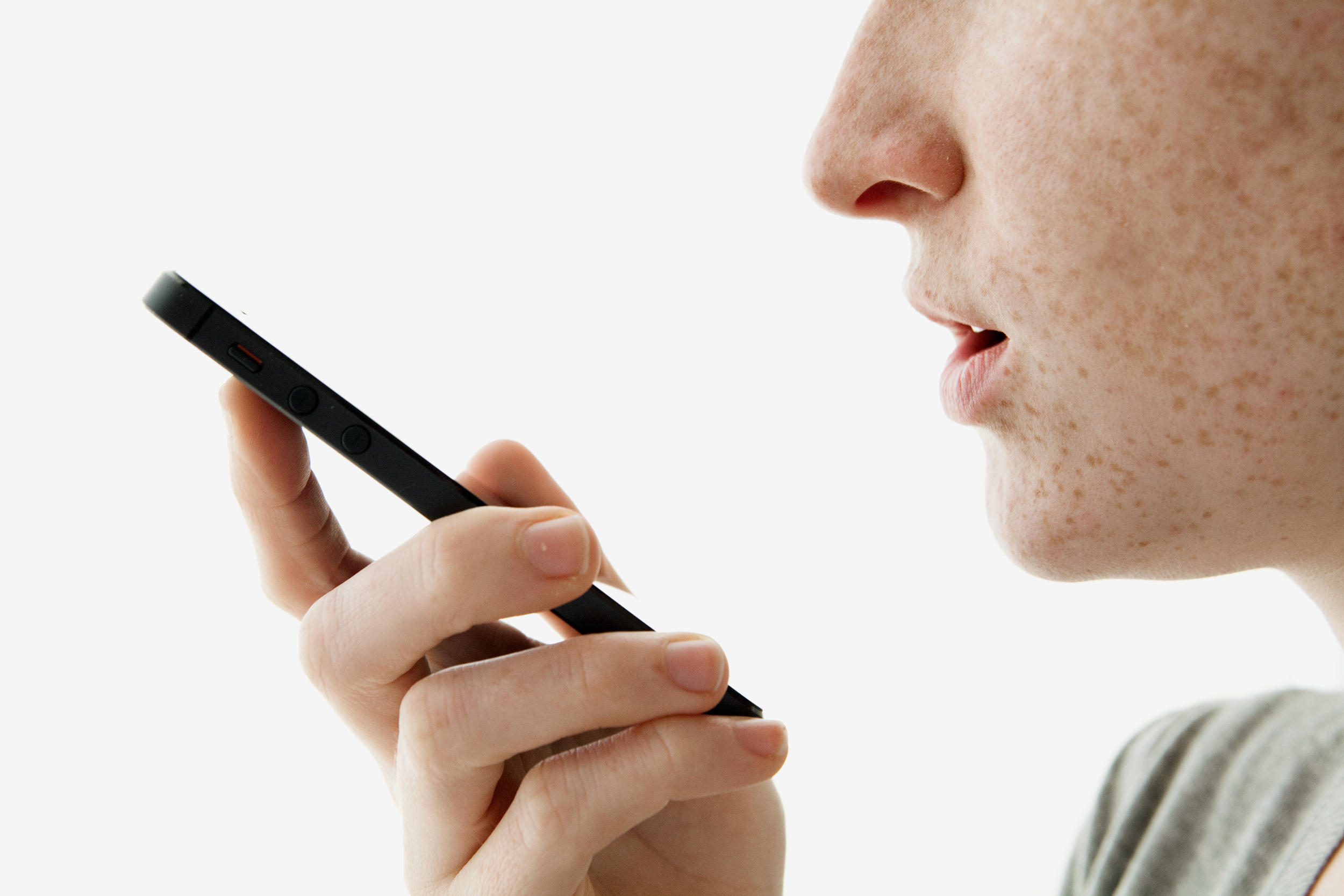 Of course, technology companies, including Apple and Google, recognize the advantages of speech recognition as well as its contribution to making you more productive in whatever endeavors you are undertaking.
Some Stats on How Speech Recognition Can Aid Productivity
According to Voice Recognition Australia, using speech or voice recognition software makes a huge difference in turn-around time in tasks that require the use of a typing interface like a keyboard or a phone screen.
The website theorizes that speech recognition software can boost typing speed by up to 3 times. Professional typists, its blog says, can type as quick as 50 to 80 words per minute or WPM.
Of course, not all of us are professional typists and we go even slower. How does an average typing speed of 40 WPM for the average person sound?
That doesn't look good at all, but if you can somehow use your voice to type out an article or to order the computer or phone to do something, it definitely will boost productivity across all disciplines.
That's because, Voice Recognition Australia said, a person who is in an animated discussion can spew out an average of 150 WPM!
If you can simply speak your way to a 500-word article, you could be done in about half a time it takes for you to normally write such a piece. You could spend more time then in proofreading and polishing your work.
Where Voice Recognition Can Help Out in Productivity
According to Nuance, the developer of the premium speech recognition software Dragon Anywhere, there are three areas in which the technology can help out with productivity. These are:
List creation
If you need to list things out, you can do it faster by simply dictating the items to your smartphone or computer. Smartphones, fortunately, have built-in support for speech recognition.
Voice dialling
It takes time to scroll through your contacts list and find the one you want to call. However, by simply whispering or speaking the name of the contact to your phone, you save yourself precious seconds.
Creating reminders
It's easy to forget ideas, tasks and appointments. The time-consuming act of typing reminders has the side effect of people not wanting to create those reminders at all. With voice recognition, however, it's easy as stating the task or appointment, the time and how you would like to be reminded.
Voice Recognition in the Top Smartphones in the Market
The smartphone industry is the first industry to have adopted voice recognition as a standard. Brands like Samsung and Apple -- the top competitors in this market -- both have voice recognition features in their flagship devices.
For instance, Samsung has the S Voice technology. The company describes S Voice as a virtual personal assistant that you can program to do a huge number of tasks simply by inputting voice commands.
There are many things that you can do with S Voice. One of the common ways you can use it is to set the alarm, but you're not limited to that functionality alone.
Android Central lists a few things that you can command S Voice to do for you, simply by using your voice to program the virtual assistant.
You can, for instance, program it to respond to a specific wake-up command that's unique only to you. Your custom command can be anything as long as it does not exceed 5 syllables.
The iOS counterpart, of course, would be Siri. Siri IS without doubt, the mother of all voice recognition software for smartphones.
It also made a name for itself when, in the past, it had responded to specific questions in a way that made even the less excitable person roar in laughter.
In any case, Siri is a virtual assistant that is a conversationalist at the same time. When giving reminders, for instance, it goes beyond the alarm and notification route. It also talks to you when doing so.
Apple has even made Siri more fun to use by allowing users to customize the artificial voice that embodies the virtual assistant.
The company also continually improves on the technology to keep itself competitive. This means that you could expect more fun features for Siri in the future.
The Future of Voice Recognition
The benefits of voice recognition are ecumenical. Aside from being a big help to improving productivity in the office, voice recognition apps are clearly headed towards market-wide dominance in the future.
For instance, ZDNet reports that automobile companies are working towards integrating smartphones and driving. Of course, since your smartphone while on the wheel of a vehicle is a recipe for disaster, it only makes sense that voice recognition will play a huge role in this development.
The same report also pointed to the fact that several industries are rapidly adopting speech recognition. The medical industry, for instance, can really benefit from automating medical transcription.
The technology is also continually improving. In 2015, an article at Tech Republic said, Google claimed that its voice recognition apps have an error rate of 8%.
Not to be outdone, Microsoft announced in 2016 that its own offerings have a lower error rate at 6.3%. By March 2017, IBM is claiming a 5.5% error rate.
In 2017, Google had updated its error rate. It looks even better, at only 4.9%.
These developments only mean one thing - the future is bright for speech or voice recognition software both for smartphones and computers. We're at the cutting edge of technology, and it looks like the technology will become even better as time passes!
---
Give Love to Your Smartphone
Your iPhone X or Samsung S9 are more than just phones. They're called smartphones for a reason - beneath their apparently ordinary exterior, they have computing power that's unprecedented.
Show them your love by protecting them from damage using products from iCoverLover!
Keep your Galaxy S9 or S9 PLUS protected from shock trauma sustained during drops and falls with the armor case.
The casing is durable enough to absorb shock, but the surface is also ergonomic and comfortable to hold. This is all thanks to the high-quality material used in its construction.
The Armor covers are available in different colors.
If you have the iPhone X, give it a stylish look with the Black Hybrid Armor Case. Made of shock-proof and scratch-resistant material, it's sure to keep your iPhone X looking new and fresh.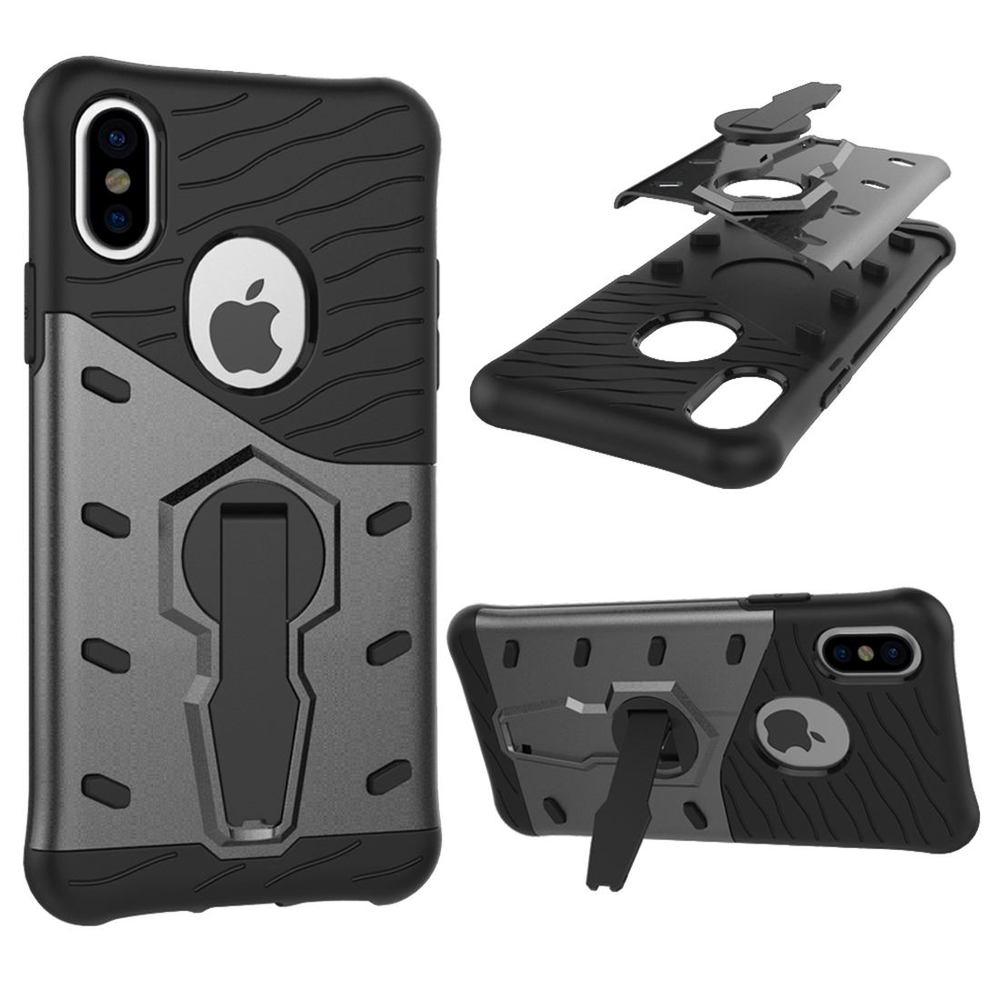 The holder at the bottom of the case also swivels 360 degrees. Thus, it's able to support your iPhone X in both portrait and landscape orientation.
Cases come with free splash-resistant bags and screen protectors. To see more covers click here.
Share