Posted by iCoverLover on Nov 27, 2020
A long-awaited annual event the WWDC (Worldwide Developers Conference) by Apple, kicked off on June 22nd, in Australia with a 17-hour delay on June 23rd at 3 a.m and it brought many innovations, some might surprise you. This year's conference was a fully online event due to COVID19 pandemic and most importantly it was free for anyone interested.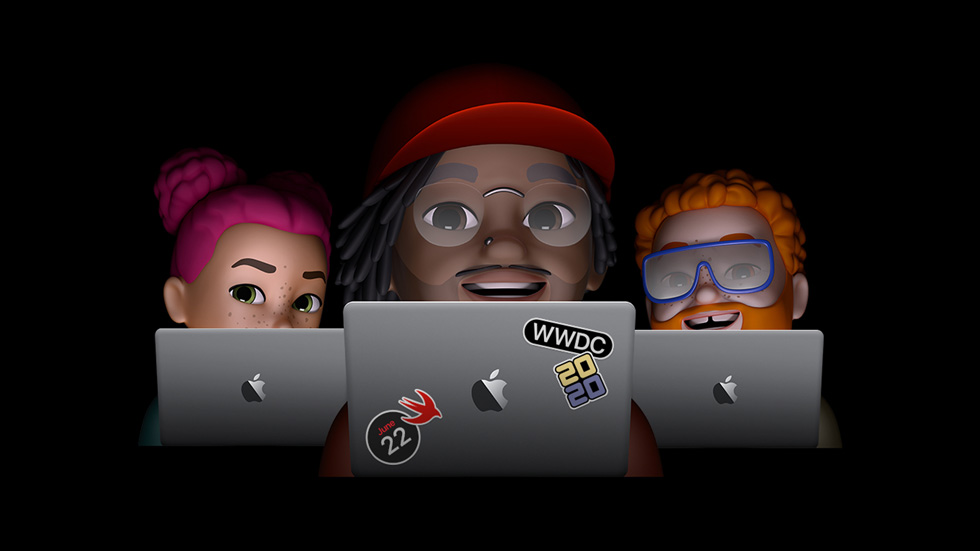 Image source: Apple Official Website

For starters let's just say that there's plenty to be excited about! The tech giant announced many software improvements and a huge hardware upgrade, however, no devices were shown off. Reported updates and enhancements will make your life easier, safer and healthier. Even the AirPods are going to be smarter and more practical.
Apple's chipset for the whole Mac family
The biggest announcement we probably saw was Apple's shift to ARM-based chip for Mac. The transition from Intel is supposed to bring advantages like faster performance and longer-lasting battery power. Apple will launch the first Arm-powered Mac series at the end of 2020, however, a complete transition to Apple Silicon will take up to two years.
Looking forward to new features
New iOS 14 is bringing few exciting features and they'll be compatible with all devices supporting iOS 13. The most notable update coming to iPhones are widgets that you can place on the home screen. The idea is to have all the important info on your home screen where you can reach it quickly. Users will be able to choose from different shapes and sizes of widgets in the Widget Gallery. An extra handy function is an App Library that automatically organizes apps based on categories. There is also something for active people. An update coming with Apple Maps includes new cycling-specific navigation, among other things. For car enthusiasts, another great feature is a digital car key. For now, it will be available only for the BMW 5 Series.
For iPads, the most interesting update will include the support of Apple Pencil to handwrite the text, that will be converted to typed text. This feature called Scribble will also "fix" your drawings if you make a wobbly line the iPad will straighten it out for you. Another smaller but functional feature is that when you'll get an incoming call the notification tab will appear at the top and it won't take over the full screen as it does now.
WatchOS 7 update will allow users to share specific watch face configurations via new feature, Face Sharing. With more combinations and watch faces, you'll be able to make your own ideal watch face. Furthermore, the most anticipated feature is also coming to watchOS, the Sleep App. With sleep tracking, users can make their own routine and the watch will help them to stay on schedule. Another interesting novelty is a handwashing detector. Your Apple Watch will monitor you're washing your hands for the duration of 20-seconds, with fun sounds and a "well done" when you finish.
As small as they are, AirPods are getting more and more functional and smarter. The new upgrade will improve automatic switching between Apple devices. For example, if you're listening to music on your iPad through AirPods and get a call on your iPhone, your AirPods should automatically switch to the iPhone.
It is safe to say that we are all looking forward to each update. For more information and to see more improvements rewatch sessions from this year's Worldwide Developers Conference by Apple or watch the WWDC 2020 Special Event Keynote below:



Shop accessories for your Apple device at iCoverLover:
Share