Posted by iCoverLover on Sep 15, 2017
The Apple Event has commenced on the 13th of September and we are left with the revelations of the Apple Company! The 10th anniversary iPhone model is actually named iPhone X and not iPhone 8! Additionally, the speculated two other iPhone releases which were thought to be updates of iPhone 7 and iPhone 7 Plus are actually a whole new model of iPhones! Those have been revealed as the iPhone 8 and iPhone 8 Plus.
If you were not able to get the updates from Apple's special event on time, then you have just landed on the right page. Here you will be able to get valuable information on the iPhone models that have been revealed on the said event. This awesome new technology will definitely impress you and even rush out to have your pre-orders. Read on!
iPhone X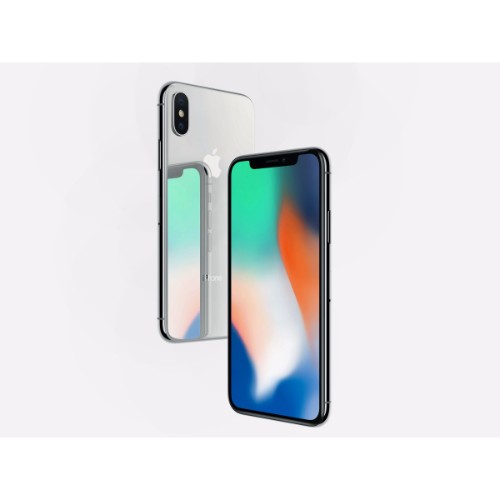 Have you been expecting for this 10th anniversary iPhone model to be called iPhone 8? Well, it has been named iPhone X just as how it has been speculated by some analysts. This has superbly awesome features and specs that will leave you in awe. But, as what has been rumoured for weeks ago, the pre-orders for iPhone X could not happen any time sooner. The wait is actually going to last up until the 28th of October and the shipping will have to start on the 4th of November. This may be quite a long wait for you but hey, this is definitely worth it.
iPhone X price, as expected is going to be around 1,579 AUD for 64GB storage and around 1,829 AUD for a 256GB storage. With this price range, you can just determine how iPhone X functions and how its features and specs can bring you the convenience of your smartphone experience. This is definitely worth the price, especially that the company has changed a lot of its specs and features from that of the previous iPhone models.
iPhone X goes with the size of 5.65 in x 2.79 in x 0.30 inch which definitely offers the convenience in grip such that it won't be slipping so easily while you are actually using it. However, you can be even more certain when you opt for phone covers and cases such as these in order to have an added protection for it. The weight goes for 6.14 ounces which means that it wouldn't be too heavy for you to carry wherever you may want to go.
With the 5.8-inch diagonal screen display of iPhone X, you can actually explore a lot of possibilities! The screen has an OLED multi-touch display and HDR display which never fails in giving satisfaction to the iPhone users. Enjoy the 2436 x 1125 resolution of this iPhone model which enhances your movie streaming and video playback. This is awesome as well for the games that are now made available.
If you are used to worrying about your iPhone because of water splashes, now you can throw that worry away. With a water splash and dust resistant feature, iPhone X has a rated IP67 resistance! You do not have to stress yourself out with its battery capacity too because this is known to last 2 hours longer than iPhone 7 even if you keep on having a wireless talk time, or use the internet. And guess what, this has a fast-charge capability as well! It can be charged up to 50% in just 30 minutes!
iPhone 8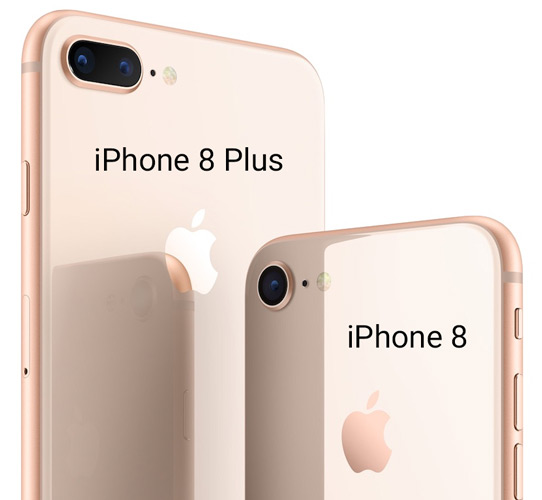 iPhone 8 is one of the two new iPhone models that have been released together with the iPhone X. Although this was speculated to be the name of the 10th anniversary iPhone of Apple company, it turned out that iPhone 8 is actually a whole lot of a new model. With this new iPhone model, you do not have to wait for long in order to have your pre-orders as it starts on the 16th of September already. The actual models are going to be available on the 23rd of September.
iPhone 8 has a size of 5.45 in x 2.65 in x 0.29 in which shows how easily manageable it is for the users to have their grip on this phone. You can also see that this iPhone model is actually made to be thin enough so that it wouldn't have to be bulky when you place it in your pocket or pouch when you do not use it. The design of iPhone 8 takes an all-glass version of the previous iPhone models which has been made durable and way cooler than ever before.
This new model of iPhone lets you feel relaxed when you are around a body of water and you need to use it. iPhone 8 has been precision-engineered in order to be able to resist water and dust from ever damaging the internal system. Wireless charging is also new on this device and its glass back definitely encourages so. With easy wireless charging, you really do not have to be stuck in one place while your phone is trying to gains its energy back and render awesome services.
Unlike the iPhone X, iPhone 8 has kept its Home button. It features a more advanced iPhone 8 camera which has 12 MP to support your aspirations in becoming a photographer with an iPhone 8 device because this is definitely possible! Optical image stabilization is also available as it can definitely enhance the videos and photos that you can capture with iPhone 8.
Augmented reality has also arrived in iPhone 8. With its awesome screen specs and features, you can actually play a lot of games for this and even open a new possibility of an amazing future in technology.
iPhone 8 PLUS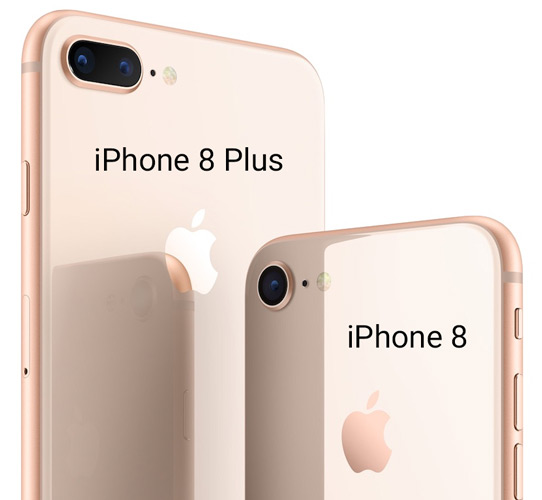 iPhone 8 PLUS is another one of the two new iPhone models that came out with iPhone X. Its size is 6.24 in x 3.07 in x 0.30 in that proves to be another iPhone model that can be held easily and has a little chance for an accidental drop. Its availability in the market is going to be like that of the iPhone 8. You can also have your choice of storage space here whether you would want a 64GB or a 256GB iPhone 8 PLUS. It has its Home button intact and has a 5.5-inch LCD display. This can help you have more fun in your smartphone experience especially that it has a 1920 x 1080 resolution. You can just expect a whole new level of convenience when you stream movies online or when you try to edit a photo and even play an awesome virtual game.
iPhone 8 PLUS runs on iOS 11 which is the newest update of an operating software for iPhone. This makes each and process in your phone be quick with less waiting time and therefore paves way for you to have more time to explore more possibilities with this device.
Wireless charging and fast charging is also supported in iPhone 8 PLUS as it can endure hours of talk time, several hours of internet use, video playback, and games! With its fast-charging feature, you can charge up your iPhone 8 PLUS for up to 50% in just 30 minutes. Awesome!
These are the updates that the recently revealed iPhone X, iPhone 8, and iPhone 8 PLUS have in store. You just shouldn't ignore any of these as your future may as well depend on it. As you can see, there are a lot of improvements in each iPhone models and they also offer services that you definitely need in your daily use of smartphones.
However, you should always look out for danger that is coming for your phone, especially the dirt, stains, and wear. You might find doing this a hassle though, but here are some of the reliable and durable phone covers that can definitely help you out.
Share