Posted by iCoverLover on Apr 11, 2016
New iPhone SE was released in Australia on March 31st, and it's already become one of the most popular smartphones in the market. Replacing iPhone 5s, iPhone SE is a 4 inch smartphone that comes in 4 different colors to choose from. iPhone SE is available in Australia for the price staring at $679, which doesn't make it one of the more affordable smartphones in the market, but it certainly didn't affect its popularity. Described as the "most powerful 4-inch iPhone ever," the new iPhone SE instantly became popular in Australia, and its $679 starting price wasn't an obstacle.
Even though iPhone SE isn't really a new phone, but rather a rebranded older model, it didn't influence its success on Australia's market, even with a somewhat high price. However, when iPhone SE was released in Australia, we got to experience its power firsthand- even though 4 inch display reminds of older iPhone models, the specifications of this phone are more similar to newest Apple's models, with Apple pay, A9 processor and 12 megapixel camera, which justifies the price. It has the most powerful components that any 4 inch phone ever had, which makes it an instant favorite with people who don't like the chunkiness of bigger phones. Even though most people are thinking "bigger is better" when it comes to smartphones. The new iPhone SE proved that size really doesn't matter when it comes to splendid performance.
People are going crazy about this newest Apple's installment, so much that they even experienced problems with the demand, when it temporarily went out of stock. The release of iPhone SE in Australia created a great hype, and, despite the price, people were lined up in order to buy the newest Apple's smartphone.
The fact that iPhone SE is available in Australia in four different colors- Space Gray, Gold, Silver and Rose Gold, it didn't reduce the demand for new iPhone SE cases, since people always want to find a way to additionally perk up their phones, and new iPhone SE cases offer versatility and fun every smartphone needs. Even though if you don't want to stray from the original color of your newly bought phone, you can buy new iPhone SE cases that will help protect your phone without changing the appeal of its original color.
If you're looking to stand out with a stylish or a fun phone cover, new iPhone SE cases offer even that, with a wide range of different models and styles that suit everyone's taste.
With the release of iPhone SE in Australia, there is an ever-growing demand for more new iPhone SE cases that protect phones and offer users a variety of different styles for their new phone, allowing them to express themselves and make their phones unique. new iPhone SE cases are the perfect protection for your smartphone, and, with a great number of styles to choose from, you can't go wrong- whether you want it basic and simple, or glittery and shiny, there's a new iPhone SE case for you.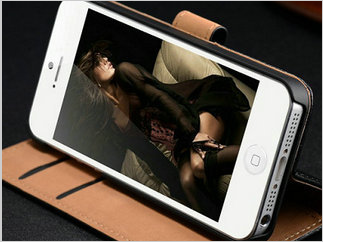 Share