Posted by iCoverLover on Sep 12, 2017
With just a few more hours of wait, we are finally going to witness the Apple Special Event that has been set on the 12th of September 2017! A few more rumors from every place will be on point for moments before the official unraveling of iPhone 8 and other surprises of Apple. This is definitely a must-watch event, especially that Apple Company is bound to bounce back from being overtaken in its second position of the largest smartphone brand all over the world!
That's right. During the previous two to three months, Huawei, another smartphone company has been taking the second place where Apple should be next to Samsung. With its 10-year anniversary iPhone though, Apple is expected by a lot of its fans and competitors that it is definitely going to reclaim their throne and even make it to the top of the list. The said new model of iPhone has no official name just yet, so by the 12th of September this year, we can all finally settle with the name that the Apple Company would prefer for it to have.
What exactly are we expecting to be released on Apple's September special event?
There are a lot of things that we are expecting. Each of which has a huge potential of actually serving their purpose. These technologies are supposed to render quality services to their users in order to make mundane things, tasks, and chores to be bearable enough for everybody to survive while having fun.
iPhone 8.
Although this might have another name on its release this Tuesday, many have preferred to call the 10-year anniversary iPhone of Apple to be iPhone 8 as it follows the numerical pattern that the Apple Company has set. You can actually notice that there has been a lot of rumours for the specs and features of this one but, which among those will actually be delivered? We don't have to wait for too long to figure that out.
As for the previous rumours about it, iPhone 8 is bound to have a 5.8-inch screen display that is going to be bezel-less. You can just expect the new iPhone model to have its Home button to be a virtual instead of a physical one especially to save space and leave it all to be for the screen and easy viewing of media. The Touch ID is going to be replaced with the enhancement of the security for iPhone 8, which is the newly-developed face-scanning technology. With this, you can have your iris to be scanned in order for the device to recognize its owner.
As rumours have it though, the price of iPhone 8 can reach up to 1241.09 AUD or more! Although you can say that it is quite expensive compared to the previous iPhone model updates, you must admit that the company has done pretty well on how they have designed the new iPhone in order to make it more convenient for the people to use.
Apple TV with 4K and HDR.
You might remember that the last update for Apple TV was way back in 2015. Now it is your time to finally have an update for this. In fact, you may also be overwhelmed by the information that you can get! Apple TV is rumoured to bring updates in such a way that the Amazon Prime video can be made available on your TV screen. With that, you can have a whole new set of programs that you can watch all day!
Apple Company definitely has to take some time and update their Apple TV. It should stay in the competition, and now with its supposed new updates, it is bound to give a lot of people extra convenience!
Some speculation would say that the new update for Apple TV includes a 4K content with HDR. This is actually a great idea especially if you are among the many who finds it hard to even last a day without this kind of entertainment for life.
Apple Watch.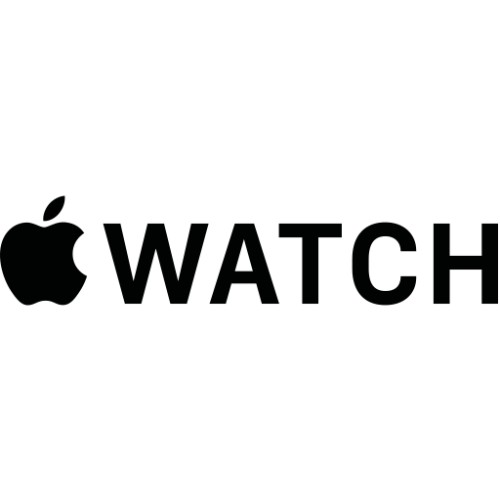 Apple Watch is going to have its own spotlight on Apple's Event on the 12th too! There is going to be a new model for the Apple Watch and this can come with a standalone LTE service! Are you feeling excited about this? You should definitely be!
The LTE chip can make the Apple Watch be bulkier than what you may be having right now. However, you should remember that this is actually where Apple Watch is good at, Apple Watch is excellent in concealing the hardware compromises. You wouldn't feel much of its change of weight and bulk though but you will definitely have some fun time with this new model of Apple Watch! This is even being dubbed as the Apple Watch series 3.
You can also expect...
Apple Company has announced in their WWDC event last June on the software updates such as iOS 11, macOS High Sierra, and watchOS 4. In fact, the company has shown some demonstrations on how we can use these new high technology gadgets for our own sakes.
It is most likely that Apple is going to update everybody more on these software updates during their special event on this 12th of September. Software updates definitely have a space on Apple Special event tomorrow!
What time should you keep an eye for this Apple special event?
As the USA can have it on September 12 at 10 am, that is a completely different time for Australia basically because of the difference in the time zones. So, you can have the special event on the 13th of September instead. In Sydney, Melbourne, Canberra, Hobart and Brisbane, you can watch out for it at 3 am, while in Adelaide and Darwin at 2:30 am. You can have it in Perth at 1 am on the same day.
Online streaming of Apple special event
You can also just stream online on what is already happening on Apple Special Event. Although, you will need an iPhone, iPad or iPod which runs iOS 7.0 or higher in order to view t on the Apple Safari web browser. You can have the option of using Macs with OS X v10.8.5 in your Apple Safari web browser that is 6.0.5 or higher. You can also opt for your Apple TV that is in the second, third or fourth generation with the software of 6.3 or even higher.
Although, if you do not have these Apple devices just yet, you can have the streaming on you Microsoft Edge browser on your PC that runs on Windows 10 too.
These are the important information that you need to know before the special event comes your way. Be prepared in what can be revealed and you can also set up which device you are going to use for the said event and at the set time for your own convenience. It wouldn't be too wise of you to start panicking on where you should watch at the exact time when you should be streaming already, right?
Oh, and here are the suggestions on how you can effectively take care of the upcoming devices too!
Share