Posted by iCoverLover on Aug 17, 2018
The Samsung Galaxy Note 9 is now ready for pre-orders at the Samsung web store. Retailing at just a little under $1500 dollars, the newest member of the Samsung Note line of phones promises to be one of the most advanced smartphones in the market today - but how well does it hold up?
The display and casing
The first thing that strikes you about the Galaxy Note 9 is an unmistakable feeling of craftsmanship. Boasting an curved "infinity display" with an illusion of bezel-less casing, this phone is undoubtedly crafted for Samsung's most immersive viewing experience yet.
With a density of 516 ppi, the 1440x2960 screen resolution gives the unit one of the best screens with other flagship smartphones on the market today. Supporting HDR10, the Note 9's 6.4-inch, OLED screen display has one of the best colour calibration displays available to phones right now. In fact, DisplayMate gave this phone an A+ rating - one of their highest ratings for displays - showing that this unit is not only stylish, but displays its style well.
The body itself hasn't changed much from the Note 8 - though the curved back is made from glass, not plastic. It's a necessary feature for wireless charging, something that the Note 9 is pushing onto its consumers.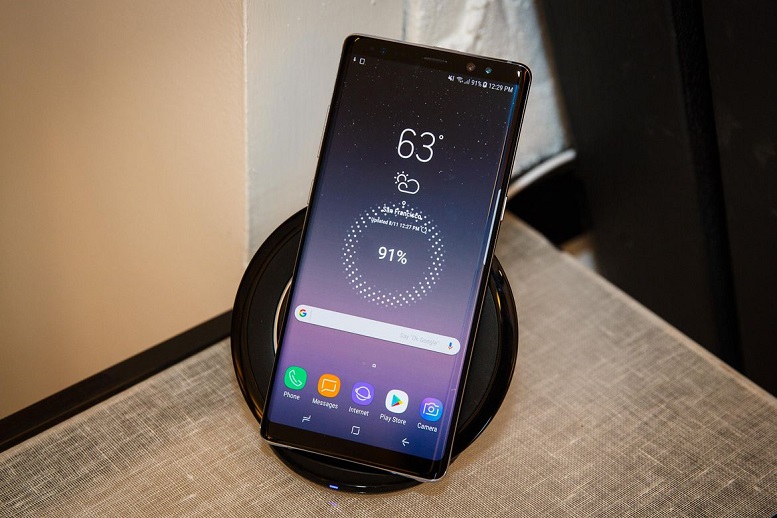 Battery life
The Note 9 comes with a 4,000mAh of battery life —700mAh more than the previous models. While Samsung does promise that you can use the phone all day, it will depend on your usage of the phone. Light-to-moderate users can reasonably find the phone to last for close to 24 hours, while users who pursue heavier tasks such as video-watching and gaming might find it lasting them a little less.
After the exploding battery crisis that Samsung went through over two years ago, it remains to be seen how this newer, expanded battery will fare with stress-testing by the market. It's true that the screen specifications and resolutions needed necessitate a bigger battery. The wireless charging feature and the Quick Charge wired charging should make topping up the phone with power quite easy.
The camera
The Note 9's camera has received a remarkably bigger upgrade than the one that came with the Note 8. The new Scene Optimiser allows for auto correction of problematic areas when taking a photo such as saturation and balance. AI learning also gives us a new feature in the form of a Flaw Detection system, which scans your photo afterwards and gives you a prompt if something's wrong with it (like a blur, a blink, or some other element that shouldn't be there.)
As for the camera itself, the dual aperture feature can quickly switch between F/1.5 and F/2.4, making photos taken in the dark much better. Especially compared with the other current flagship models, this feature squarely puts the Note 9 at the higher range of smartphones when it comes to both camera hardware and software.
The S pen
Finally, the signature pen of the Note series has gotten some serious upgrades in the Note 9. It now comes with Bluetooth Low Energy, which is a feature that allows it to function as a remote control up to 30 feet away. You can use it to control your camera, applications such as Spotify, and even customise it to open and control other apps.
The S pen lasts for about 200 clicks - or half an hour in standby mode - before it needs to be put back in the phone to recharge. With a charging time of a minute or so, the S - pen's battery life isn't something that most users will have to worry about.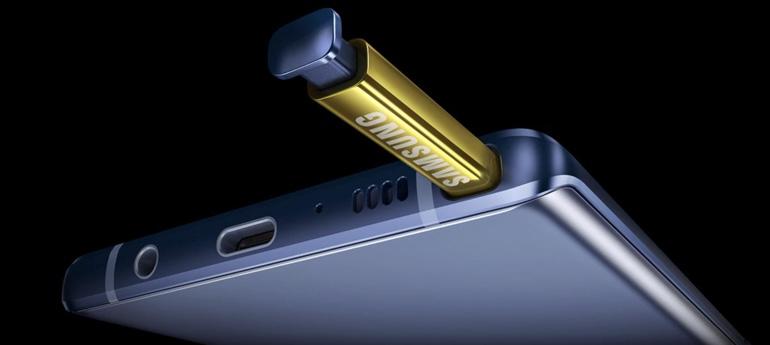 Other features
Some of the other features in the Note 9's arsenal is making a return, like the Game Launcher feature - though gamers will certainly appreciate the phone's water/carbon cooling feature, so no more worries about the overheat from playing their favourite games. The screen upgrade makes games both look and run smoothly on the phone as well.
As far as security measures go, the Note 9 has the facial recognition and iris scanning feature that most newer smartphones have, which can work together using Samsung's "intelligent scanning" feature.
Overall, the Note 9 is undoubtedly a little bit pricier than most phones in the market, but it's a comfortable expense for those people who have the capital to afford it. Only time will tell if it's able to keep its spot as the leader in the smartphone race - rumors are already flying about Google's Pixel 3, for instance.
A Case For Samsung Galaxy Note
If you're still hedging your bets on how the Note 9 will perform, how about getting some cases for your Samsung Note 8? Here are our suggestions:
For those looking for simple, minimalistic case with little fuss, the Brown Fierre Shann Leather case is for you. Built from sturdy PU leather, this case comes with one card slot for the card that you use the most, whether that's a debit or travel card
On the other hand, the Fashion Rose Cowhide case is more fit for those who want all their necessities in one place. Phone, cash, and cards are wrapped up in a convenient - and pretty - package.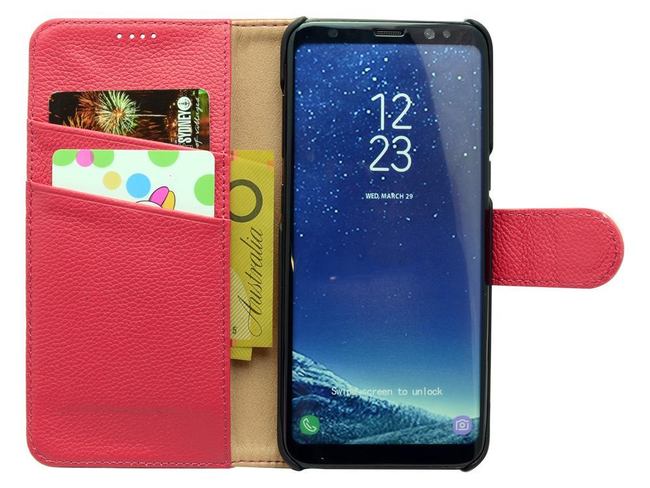 Finally, for those who want to make a little statement alongside utility, the White Slim Leather Wallet case can flip to become a cover, as well as store cash and credit cards.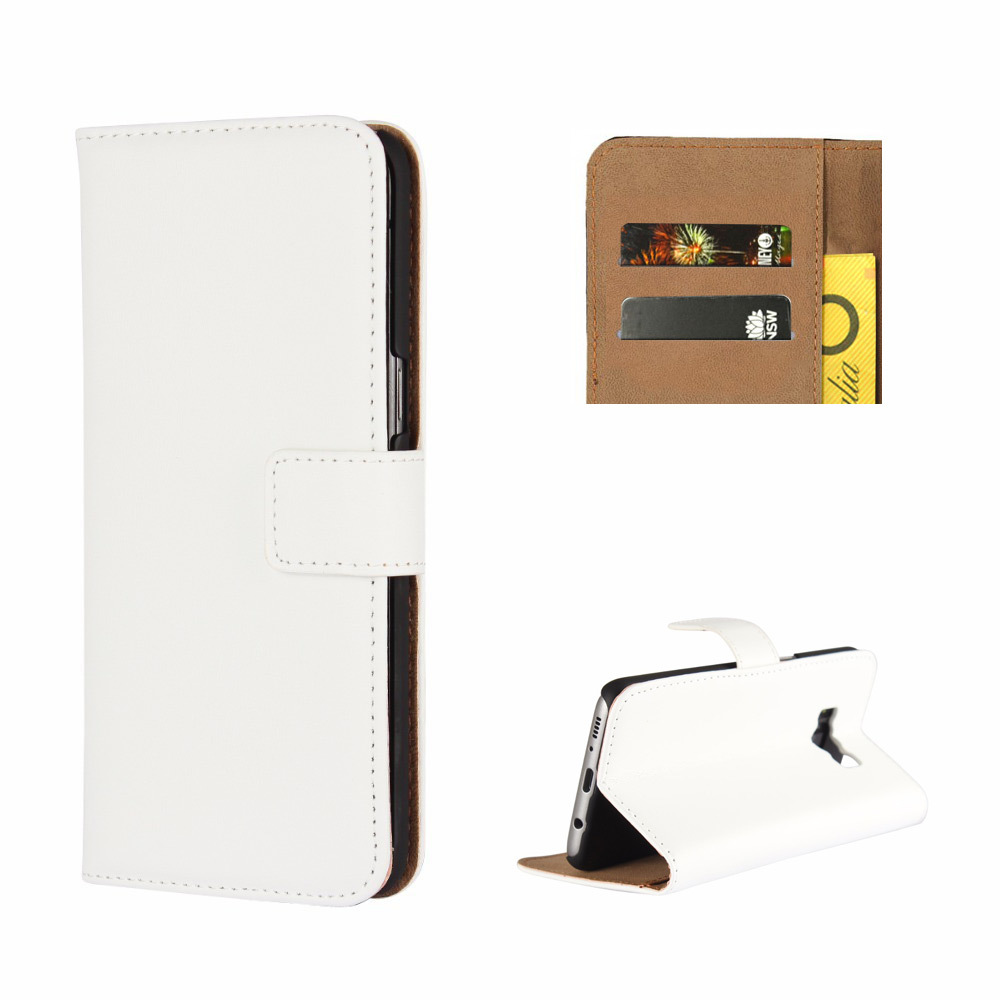 Check out for more choices on cell phone cases, screen protectors and even smartwatch accessories, shop here.
Share