Posted by iCoverLover on Nov 27, 2020
These days our lives can get very hectic and we can easily forget what is on our mind, where we put our car keys or where we spent all of our paychecks. We need to realise that we need help with organising our lives because staying organised makes life easier.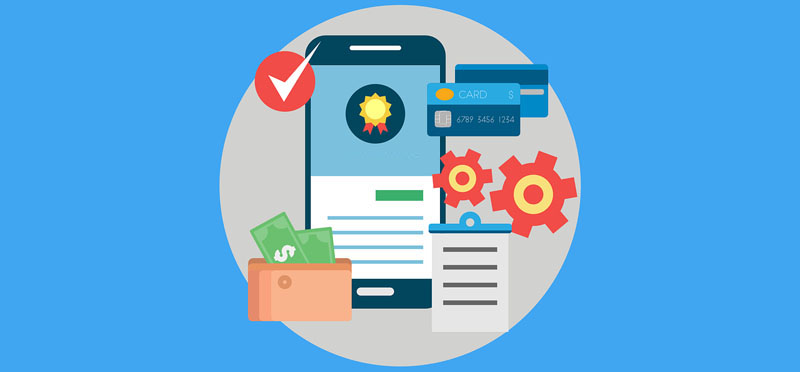 We believe that you have already done the first steps toward organising your life. You write everything down, make backups on your computer, have a plan for meals, schedule weekly cleaning, got a task management app on your smartphone, etc. But what about your money? Do you know or write down where you spend every dollar? Do you have a saving plan? If you answered with no to every question, continue reading because we have a solution for you!
There are great money management apps that allow you an insight to all of your transactions, they make you a saving plan, calculate your tax and more. They make you do better decisions about your money. Start enjoying and saving at the same time.
Get your finances under control with these 5 best money management apps:
Pocketbook
"Track, budget and save simply" is a slogan of this popular Australian-grown app that manages your money. Pocketbook syncs to your bank account and gives you a complete overview of your spending and it organises your transactions into categories such as clothes, fuel, rent – it shows you where you spend most of your money, so you can see where you might have to save some. Some of the transactions might end up uncategorised, but you can easily classify the purchase yourself and another time it will allocate itself.
Here are some main features:
Automatically categorises 80% of your transactions
Syncs to all Australian bank accounts, credit cards and loans
Encrypts all your information for security
Ability to set up a budget for each category
Notifications for overstepping or getting to close to your limits
Overview of your transactions, incomes, budgets, upcoming bills
Weekly, monthly and six-monthly overview
Reminders for upcoming bills
Keeps you on track of your budgets and savings goals
Cost: Free
Availability: Apple App and Google Play stores
Raiz Invest
Start investing today with Raiz Invest app formerly known as 'Acorns Australia'. This is primarily an investment app that can also help you save money. You can invest small amounts of money like a spare change from everyday purchase into a diversified portfolio. Save and manage your finances, get personalised insight into your spending and categorise your spending.
Key features of Raiz:
Invest small amounts regularly
Round-up allows you to save or invest every time you make a transaction – it rounds up to the nearest dollar and invests the change
Unlimited deposits and withdrawals
Categorisation of you spending
Invest more money with one tap – lump-sum option
Sends notifications for savings tips
Bank-level security to protect your information and money
Cost: Free, the investment platform of Raiz might come with fees ($2.50/month for accounts under $10,000 and 0.275% per year for accounts $10,000 or more) but it costs nothing to simply use the savings feature.
Availability: Apple App and Google Play stores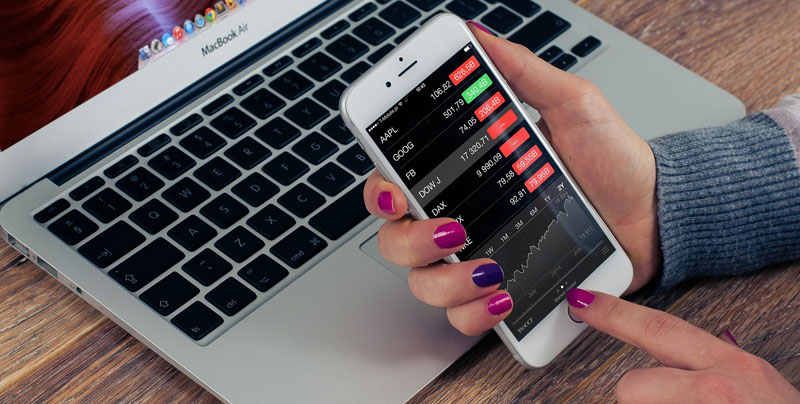 Australian Taxation Office (ATO)
Managing taxes can be a nightmare for many people and it can take a lot of time if you don't have all your financial information in one place. But we found a solution! The ATO app is an easy way to help Australians for lodging and tracking their tax return. It has a great tool called MyDeductions for employees and business owners on the go. It is designed for use by individual taxpayers, small business owners and self-managed super fund (SMSF) trustees.
Key features of the ATO app:
Voice authentication for login that is used also for ATOs online services
Lodge your tax return for the previous financial year via the myTax system
Calculate your tax return
Set up reminders and alerts for important dates for super obligations, such as paying tax
Access to several other useful tools and calculators
SMSF trustees can access to lots of useful information through videos, checklists and SMSF Assist
Record your deductions
The myDeductions tool
Records and tracks your work-related expenses
Upload your records to the ATO to automatically pre-fill your income tax return
Take photos and store all your receipts
Record your car trip and usage of fuel
Cost: Free
Availability: Apple App and Google Play stores
MoneyBrilliant
"Live better lives" with your financial assistant. MoneyBrilliant helps you with managing your money and how you spend it. It is very similar to the Pocketbook app, but this one also has a tax deductions function. Connect all of your financial accounts including loans, superannuation and more. MoneyBrilliant has impressive features that can help you set your financial goals, keep records of it and track your progress.
Main features of MoneyBrilliant:
Syncs to all your Australian bank accounts
It categorises all your transactions
Automatically creates a budget based on previous income and spending
Tracks and reports your progress
Option to automatically find the cheapest gas and electricity deals,
Sets notifications for your upcoming bills,
Sets saving goals,
Tracks your tax-deductible expenses,
Bank-level security and encryption
Cost: The Basic MoneyBrilliant Plan is free, the Premium Plan is $9.90 per month.
Availability: Apple App and Google Play stores
Moneytree
Make better decisions with Moneytree app! Connect all your finances such as bank accounts, credit cards, digital money and loyalty points in one place. Moneytree collets all the data analyses them and displays your financial report. It can't make your money grow on trees, but it can sure make your saving goals more fruitful.
Key features:
Connects your bank accounts, credit cards, digital money, loyalty points
Sends notifications for incoming and outgoing payments
Sends notifications for the expiration date of your loyalty points
Analyses and reports for your spending
Manages personal and work expanses
Financial reports can be exported into a spreadsheet
Cost: Free, as of September 2019, Moneytree also has a paid budgeting tool called Moneytree Grow, which includes budgeting by category, data exporting and monthly spend reports for a cost of $4.49 per month.
Availability: Apple App and Google Play stores
Have you heard about mobile wallets? They might be the future of paying. Read more!

Get some more budgeting tips from Emily at ABC News:

Nowadays you can control almost everything! So take a look at some of our new cases and take control of the safety of your smartphone.
Share