Posted by iCoverLover on Dec 08, 2017
Tablet owners of today know the struggles of keeping their tablets away from harm, like minor scratches, bumps and dirt stains. Unlike smartphones, these devices are heavier which means that they need a little bit more protection because most tablets can't be held with just one palm and hence, they are more prone to getting dropped.
If you're currently using a tablet right now, you might be wondering how struggling would it be to use such a device without any protective covers, and if you're looking more into the design of the tablet aside from protection, then you should invest into a proper tablet cover that would satisfy your very needs.
Always know HOW to choose the kind of cover that suits your needs!
Tablet covers come in many different designs/styles. Each one has a different aspect that makes it the best for a certain type of use.
When selecting a new tablet cover for your device, it is important to be sure that the chosen cover will fit the tablet correctly. Tablet covers come either custom-made for a specific model or go with a universal fit, usually classified by the screen size.
In case if you're wondering what designs or what types of tablet cover's that you might bump into, there are 4 types of cases for tablets, these are the normal casing, folio, skin, and sleeve. This will be your guide to help you decide on the right tablet cover that fits your needs.
Here are suggestions that you would need in finding that perfect Tablet Cover
If you're more like a business type of person, you'll get to meet and talk with people 24/7, but you have to look polished every single day while keeping that dapper look all around. That's the moment that you might need that prestige, professional-look that'll compliment your outfit with the tablet cover of your device every time.
Might we suggest getting the all-new Black Standing Leather Samsung Galaxy Tab S3 Case for the Samsung Galaxy tab, it features an all-black color tone that makes it more vibrant for Business, as it attracts this luxurious tone to match any events that you might catch up to.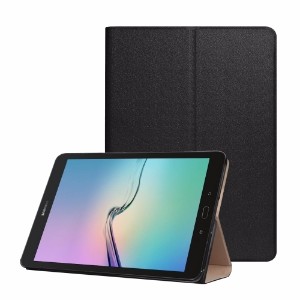 Well, how about this Brown Litchi 360-degree Leather Samsung Galaxy Tab A 8.0 2017 Case for your Samsung Galaxy Tab, for it has this vibrant brown color that isn't only suitable for work and business, but you can also compliment this to your everyday casual fit.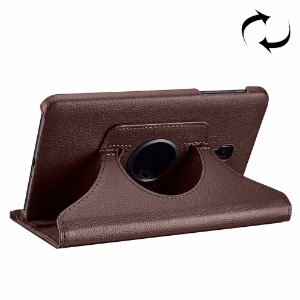 Now, if you're looking more onto the comfort that a tablet cover would bring, and you have this feeling of needing a proper tablet case that would make you feel more comfortable while doing your daily stuff at home, then you might want to check this out:
The Blue Flower Cloth Leather Wallet Samsung Galaxy Tab A 8.0 2017 Case is also a good suggestion, for it gives out this floral vibe that brings you this feeling of being at home while having this extra-vibrant colorful casing. It's also a very good option if you're looking more into a simpler design with very comfortable feeling.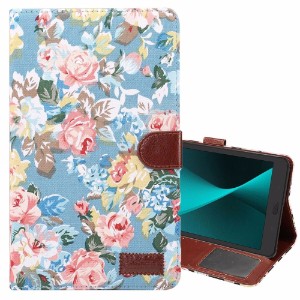 Also, you might want to give this out a try, The Relaxing Girl Leather Samsung Galaxy Tab S2 9.7 Case for your Samsung Galaxy Tab for it really defines a relaxing feeling whenever being used, featuring a lot of vibrant colors that make it really suitable for home usage and everyday adventures.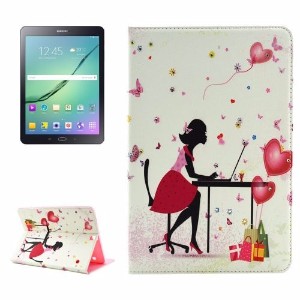 How about for your children? Of course, We got you covered! For you might need a little bit of extra-protecting care to make sure that your kids will be safe all the time while using such devices. For as we know that children nowadays are consistently using tablets for basically, entertainment like games, music, videos and lastly, for educational purposes.
That's why how about giving a try on using this Orange Free-Standing Kid Friendly Foam iPad 2 / 3 / 4 Case for your iPad, to protect your kids especially when watching videos and playing games, and to give that maximum protection and while giving that child-friendly color scale that is perfect for your kid's overall tablet accessory.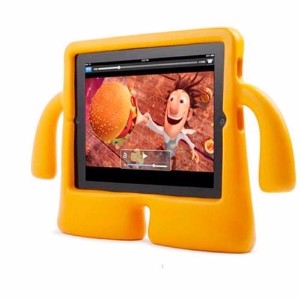 Maybe try this one too, Orange Drop-resistant Handheld Kid Friendly Foam iPad Mini 1 / 2 / 3 Case for your iPad Mini, it'll basically make your life easier when supervising the little ones with the help of this all-around portable Tablet case. It helps a lot, especially when being used by children.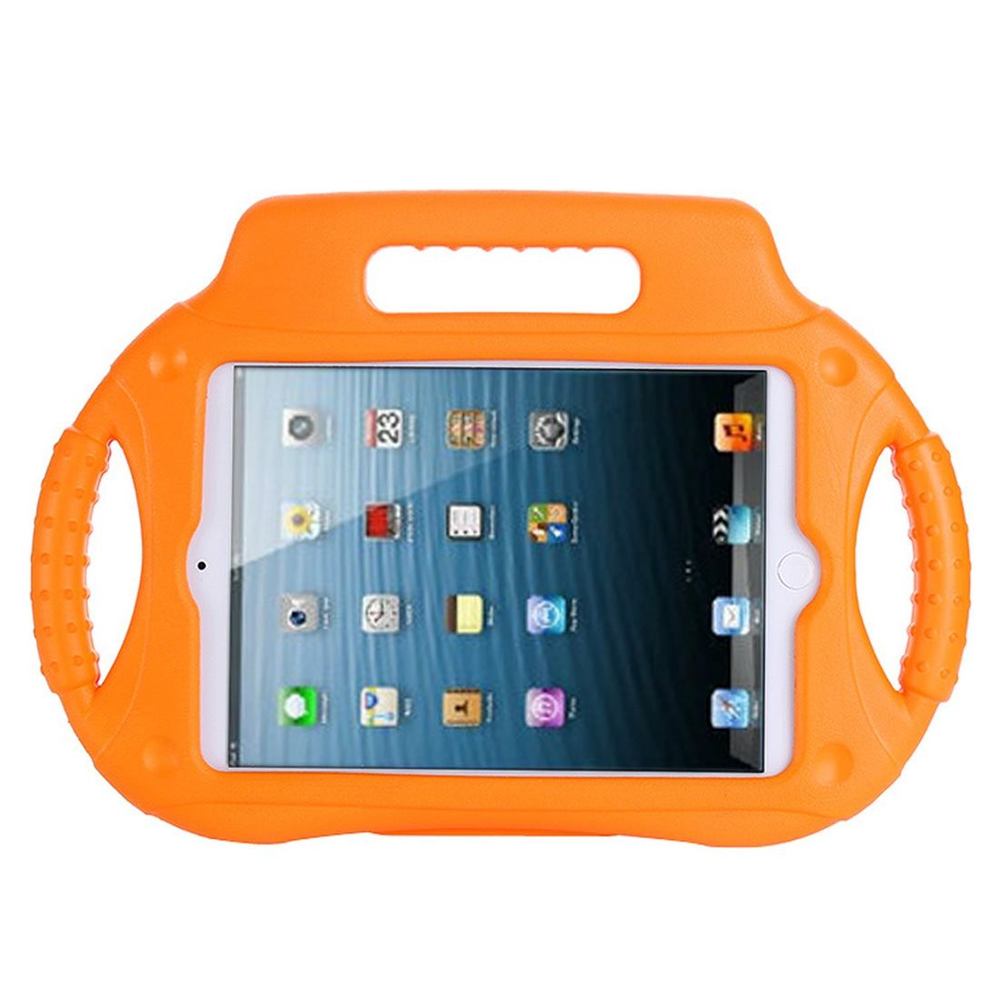 And, if you're looking for that total, maximum protection for your Tablets, worry no more, for we got you covered! We can assure you that these covers are made to fully protect your device from any harm while giving off that stylish outcome that gives your device the full pack protection and style.
We got the latest, brand new protection for you! Introducing the Black Drop Resistant Protective iPad 2017 9.7-inch Case. in a black color, for this gear will help you fully protect your Tablet from any damages, for it's basically built as shockproof, to also give your device your maximum needs of safety and care.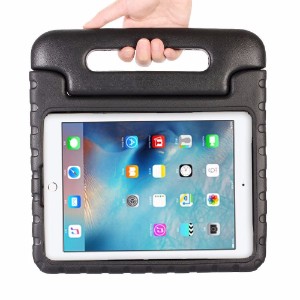 We also got one for your iPad mini, Black Drop-Resistant Protective iPad Mini 1 / 2 / 3 Case and for the kids too, we also have the Black Drop-Resistant Handheld Kid Friendly Foam iPad Mini 1 / 2 / 3 Case which guarantees you a full-scale protective and safe usage for your very own device!
Share