Posted by iCoverLover on Jul 09, 2018
The Internet is a wonderful thing. It allowed us to do things we were not even able to do in the past. We could shop online. We could download movies, or stream videos through specific websites.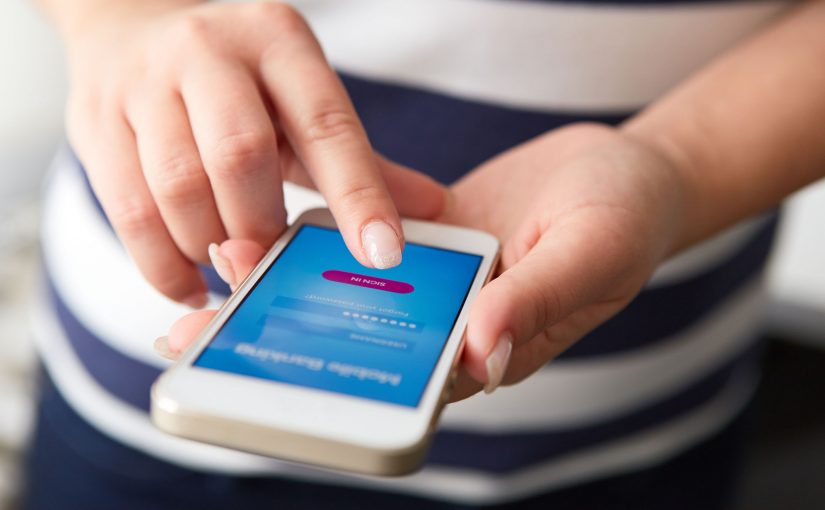 That, however, is also its drawback. Almost anything can be accessed or found in the World Wide Web. These stuffs include undesirable content that are too sensitive or too graphic for the minds of the little ones.
What Are the Risks Involved?
There's actually a significant risk for kids and teenagers to be exposed to something that are not meant for their young minds. Contrary to what the older generation thinks, young people have easy access to the Internet and the requisite technology.
Let's take the results of an IPSOS study, for example. According to the experts involved in that research, 81% of the teenagers they studied use a smartphone for various tasks. These are the ones in the 13-19 year-old age bracket.
On the other hand, they also found that 34% of the children in that age bracket own a tablet. Younger children were also found to have access to a tablet as well; nearly half of the participants of that study are kids aged 7-12 years old with a tablet.
What do these kids usually do online with their mobile devices? Well, in addition to using them to browse the Web and search for information in school, they also busy themselves with social media and video streaming websites.
How many of them are on Facebook? According to the study, 77% of the participants confess to having an account on Facebook and being active there.
It's even more significant with Youtube - 80% of the respondents have signed up for that video streaming website.
Parental Control Apps to the Rescue
As parents, it is our unspoken responsibility to keep our children safe both offline and online. That's where parental control apps come to the rescue.
What are parental control apps? These are software that are installed on mobile devices in order to monitor and restrict access to sites that are considered safe for the young minds.
These apps can do a lot of things. For instance, Tech Radar says, apps like KidLogger and Spyrix Free Keylogger are able to record keystrokes.
As a parent, you can see what your little ones are typing online using their mobile devices and even on their laptops and desktop computers. You can monitor chats in instant messaging services, and Facebook.
Parental control apps can also hook up to the router itself, like OpenDNS Family Shield. These software programs can restrict access to websites you yourself choose.
These filters apply to all devices that connect to the home network. It's a one-touch solution to protecting everyone from undesirable content online.
Finally, there are also parental control apps like Kiddle that acts as a stand-alone encyclopedia. Developed by Google itself, it's a watered-down and safe version of the full search engine that has its own filters implemented to keep children safe.
Why Use Parental Control Apps?
There are various benefits to using parental control apps. One obvious benefit, of course, is that it keeps away most, if not all, of the dangers that children and teenagers are at risk to online.
Two of the greatest risks against children on the Internet are cyberbullying and cyber-predators, Kaspersky USA said.
Without monitoring apps like keyloggers, you won't be able to look at what your children are talking about and who they are conversing with online.
Unfortunately, they could be bullied online, or they are themselves bullying others without you knowing.
Worse, they could be chatting with a sexual predator. It's easy nowadays to create a dummy account on Facebook, and pretend to be who or what you are not.
Don't try it though, as the US Federal Bureau of Investigation is keeping close watch. However, it doesn't mean you shouldn't do your part in safeguarding your children against these threats.
Tech Radar had it right when it said that anything can come up with a keyword search on Google. With Kiddle, however, an additional filter is implemented in the search algorithm.
This additional filter ranks content, in addition to relevance to the search term, according to how safe the page content is for the children.
Kiddle also looks at content and see if they are comprehensible to children, and ranks its search results accordingly.
Do Parental Control Apps Have a Side-Effect?
According to an article at Gizmodo, not all of the effects of parental control apps can be favorable to both parents and children.
For one, the article said, the use of these apps can create a rift between parents and their kids, especially the older ones who are starting to think on their own and want a little bit of freedom.
The article even quoted a review made by a teenager on the app page of SecureTeen Parental Control. According to the kid, his relationship with his dad soured after the app was installed on the teenager's phone.
This teenager thought that there is no reason for him to trust his dad if his dad cannot trust him enough to use his own phone.
Gizmodo's report based its data on a study conducted by the University of Florida. The results of the study were presented last month during the Conference on Human Factors in Computing Systems seminar in Montreal.
Curiously enough, while the apps are successful at limiting the content that teens and children can access to, the kids that participated in the study reported being exposed to the same dangers these apps were supposed to protect them from.
So How Do You Use Parental Control Apps Effectively?
Parents should not consider them as a one-shot attempt at blocking dangers to their children, a senior author of the UCF study said.
UCF assistant professor Pamela Wisniewski, one of the authors of the study, suggests that parents should be involved in the protection of their children online aside from implementing these apps.
One way to do this is to engage in a conversation with their children about the dangers of online browsing and social media.
Professor Wisniewski and her co-authors also suggested that parents give a little leeway to their children, especially teenagers, and let them judge for themselves on how safe a content is.
As for the obvious threats, like cyberbullying and pornography, parental control apps are the tools to keep them out.
Nothing, however, beats a meaningful conversation in educating the kids about the dangers they face in the Internet.
Your Phone Needs Protection Too!
Parental control apps can help protect your children from unsafe content online. At the same time, purchasing high quality cases and screen protectors help protect the phone itself from damage.
Wow your friends -- or make your kid wow his or friends -- with this Rose Gold Textured Back Case for the Samsung Galaxy S9.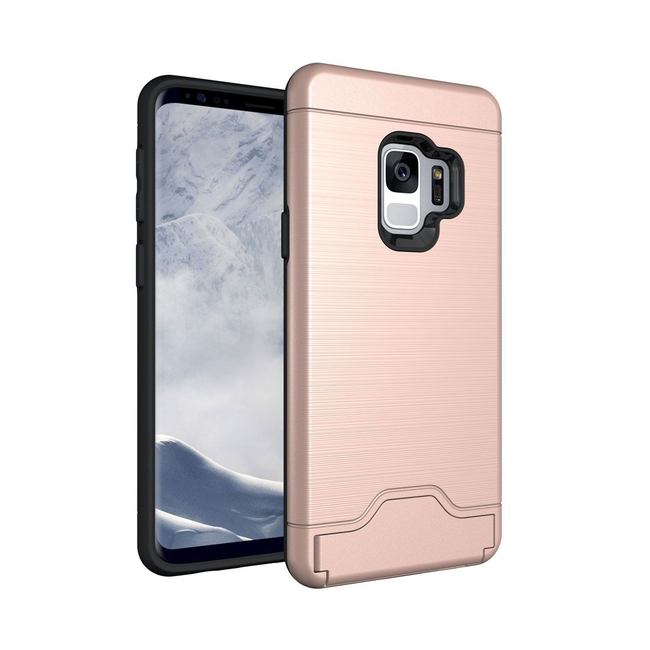 The textured surface makes for good ergonomics, but also provides excellent protection against blunt trauma. Plus, it includes a hidden slot for ID, ATM or credit cards.
Protect the screen of your Samsung Galaxy S9 with this 3D Edge to Edge Tempered Glass Screen Protector.
This tempered glass screen protector is made from high quality Japanese glass that is designed to break into non-sharp small fragments in the event of a significant impact.
Plus, the 3D design ensures that the screen protector is a perfect fit to your Samsung Galaxy S9.
Finally, if you want all around protection, you can purchase a leather case cover for your Samsung Galaxy smartphone.

Made of genuine top-grain cow leather, the wallet also includes slots for your cards and a phone holder assembly.
You can find more phone covers and other smartphone accessories at https://www.icoverlover.com.au/shop/
Share