Posted by iCoverLover on Jun 29, 2018
It's almost the end of the financial year in Australia. We hope you've gotten your finances in order before the tax year ends so that you can enjoy the benefits you definitely deserve!
For instance, one of the benefits you can look forward to at the end of the financial year is the tax deduction. Tax deductions are refunds that you can receive from the government provided that you've filed the necessary paperwork.
There are various expenses for which you can claim deductions. For employees, News.com.au suggests, they can apply for tax deductions by making donations to charity as well as claiming refunds for expenses to related to home office maintenance, as well as car expenditures, among others.
As for small businesses, Business.gov.au said, operating a website alone can qualify an enterprise for a tax deduction. If the proprietor has to periodically travel, this can also be a basis for claiming tax benefits.
Well, in any case, if everything is in order, you can expect some extra cash to come along your way. Why don't you reward yourself after a long and difficult financial year?
If you own a smartphone or tablet, you're in luck. iCoverLover is ready to offer its best products at a discount in an exciting financial year end sale. Let's take a look at what's up for grabs from the website.
---

If you've going to invest in something for your precious iPhone, there's nothing better than a leatherwallet/phone case. Fortunately, iCoverLover has exactly what you need.
Made of high quality and genuine cow leather, this phone case/wallet combines both functionality and style. The leather is surely a head-turner but, at the same time, the thickness of the fabric also protects the device from moisture that could damage its delicate electronics.
When you open up the cover, you can find a number of slots in which you can put your essential cards.
The functionality of this amazing phone case does not end there. It also features a built-in holder that allows you to prop the device up when watching a movie or doing video calls on Skype, among others.
This armor case is made of durable polycarbonate and silicon, and is a perfect fit for the Samsung Galaxy S9 Plus.
The materials that are used in its construction make the case very lightweight and would almost feel non-existent when it is placed on your pocket. Plus, because it is plastic and not glass, it does not wear that fast despite prolonged use.
It also has a very slick secret - below the slot where the phone camera fits, there is a removable flap that hides a housing that can fit one card. It provides not just protection, but also concealment.
When the flap is closed, it blends nicely with the contour of the case. You'd probably even forget that secret housing in there.
The case comes in a bright baby blue finish, so you won't miss your phone case in the dark.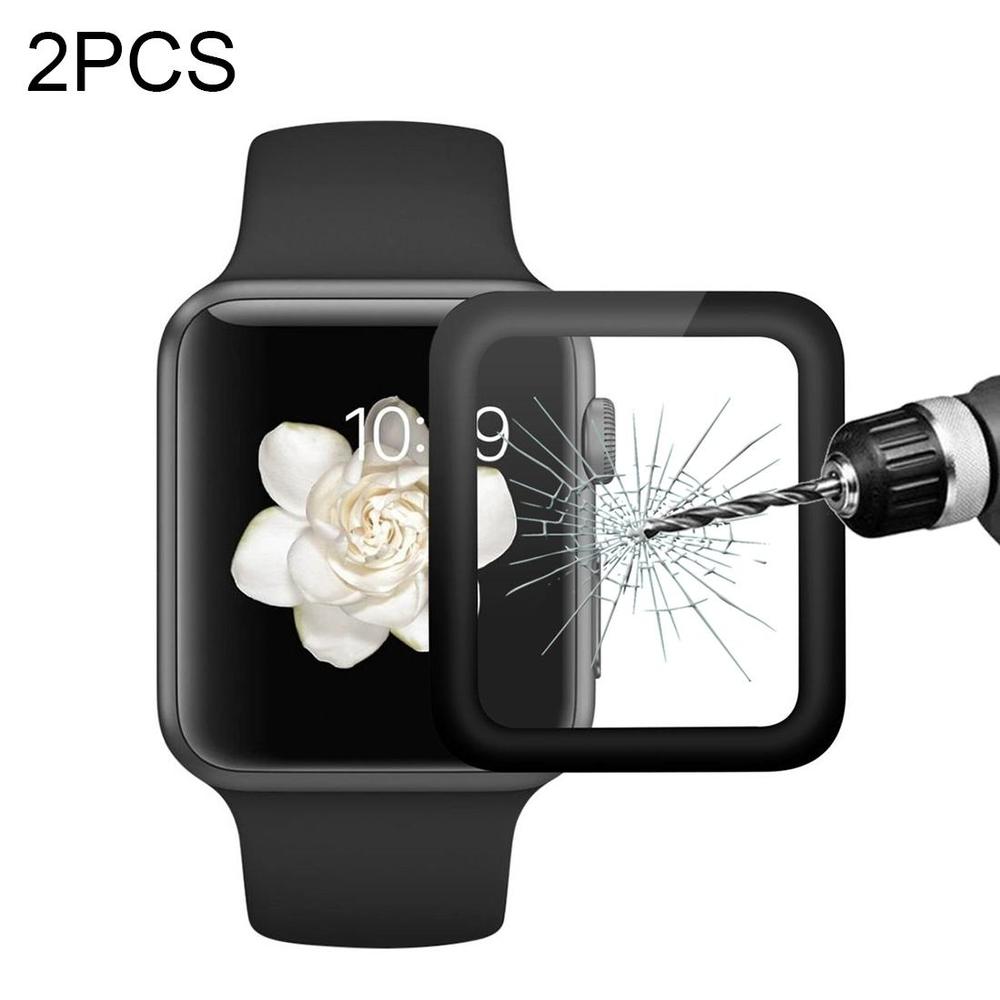 Your Apple Watch is your trusty companion, and it's going to be with you in more times than your smartphone or tablet.
For instance, you could leave your phone or tablet at home when you're out exercising, if you see no need for any of the apps in them. Your Apple Watch, however, remains on your wrist as you need to keep track of time.
It's only fitting that you put some protection on that very delicate screen. Because the Apple Watch is placed on a part of your body that moves all the time, you have to protect it from scratches.
You could do that with this 38mm Tempered Glass Film with an edge made of aluminum alloy. It provides your Apple Watch with not one, but two layers of protection.
The aluminum alloy covered edge will keep the screen from being scratched by impacts coming from the side. If anything sharp like small rock debris in the air manage to hit your Apple Watch, the tempered glass film takes care of that.
With this protective case, you can expect your Apple Watch to keep looking good as new. The only thing you'd probably worry about is when to change the batteries.
iCoverLover ships these tempered glass films in pairs, so you get two for the price of one!
Having too many cables lying around is not only annoying, but is also a safety hazard especially when you have children at home.
Eliminate that danger by buying this Wireless Charger with Black Tower Fan . It's a charger that works with the iPhone X, the iPhone 8 and the iPhone 8+, as well as the Samsung Galaxy S8, S8+ and the Note 8.
It's very simple to use. You simply place the smartphone into the holder, and it automatically charges the device.
You could use the charger in both portrait and landscape mode, so you can still watch movies or do video calls while charging your device.
You do not even need to worry about the heat generated when you charge while also using the phone at the same time. The built-in tower fan blows cool air into the device to keep the temperature low.
You also don't need to remove your device from any protective casing you placed it in. The holder has a distance of 8mm, which is more than twice the thickness of any protective case.
The only cable you have to keep is the micro USB cable to plug the charger into the power outlet.
---
To commemorate the end of the financial year, iCoverLover is offering a one-time discount of 15% off your purchase storewide. Simply use our promo code LOVEIT when you check out to avail of the price cut ( sale ends on Saturday 30.6.2018 at midnight).
Share