Posted by iCoverLover on Sep 01, 2017
This year has been so lit with updates on operating systems, newest flagships, and even updates on software for both Android and iOS. In fact, you might also have kept tabs while updates on the releases and leaks and rumours of each just to figure out what to wait for in the next few months. But so far, who wins in the battle of Android vs iOS this year 2017? You should know about this too.
It is important for you to know what's up between Android and iOS this year especially if you are planning to purchase a smartphone. You better try to find a way to somehow compare the specs and features that this two has to offer to you and make sure that the convenience of using it is convincing enough for you to reject what the other has to offer. Here's some guidance for you.
Hardware.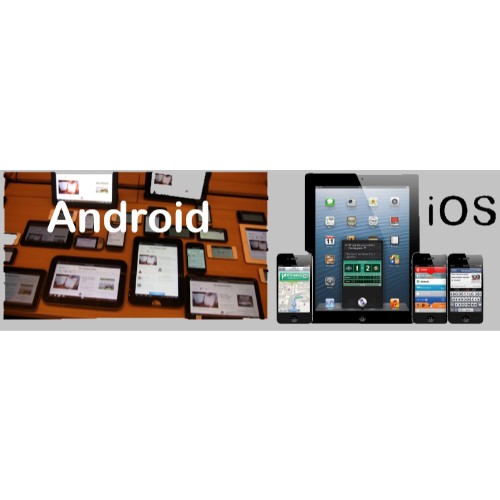 Android and iOS have their difference on who gets to control and optimize their own hardware. This can be both good and bad for both, depending on how it is being received.
Hardware with iOS has been controlled and managed by the Apple Company itself. This has its own advantages in the sense that the quality of the product is definitely compatible with the operating system and that the apps that go with it are also appropriate for the services being offered.
Android, on the other hand, has its hardware taken care with the different companies. Although the quality of the product may be at risk in this setup, it has been made sure that it wouldn't come to that scenario. In fact, one of the advantages of having multiple contributors is that there can be a wider scope of possibilities that can be done to improve its hardware and its performance to cater the needs of the users.
Storage.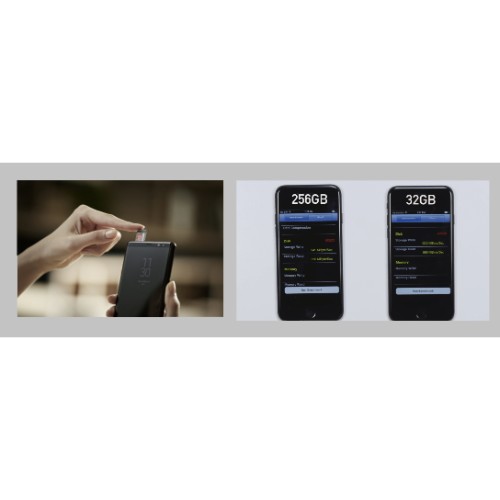 When it comes to storage, you may have the specifics of the capacity of the files that may be stored on your smartphone. Here's the take of both Android and iOS.
With iOS, you have a huge capacity of storage which can run from 32 GB to 256 GB. However, it does not support an external storage so you only have to limit yourself to the said capacity. But then, when you get to realize it, the given storage spaces is quite enough to store the important files that you have right there on your smartphone and access anywhere you want.
Android phones, on the other hand, does allow external storage. This can help out in dealing with files that require huge spaces for them to fit in and be stored on your smartphone. This definitely sounds smart enough especially when the internal capacity is being considered. For most Android phones this year, the maximum internal storage capacity is actually just 64 GB.
Apps.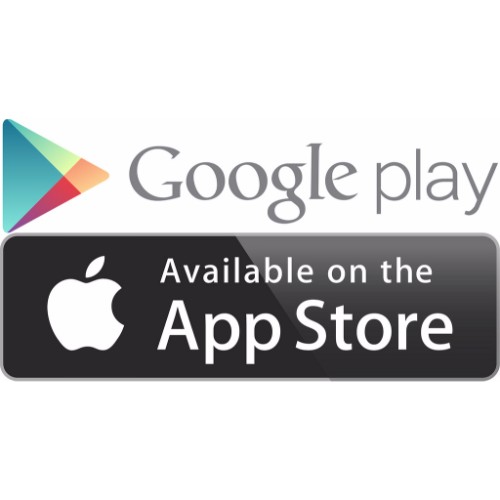 You can also take into consideration the difference in the apps selection that you can with both iOS and Android.
iOS apps that can be found in the Apple App Store have only fewer apps than that of the Android. In fact, it only offers 2,200,000 apps and that is just as of May 2017. This kind of considerable though especially that their security on the apps is more strict than that of the Android. This means that there are only a few problems with iOS when it comes to app malware.
With Android's Google Play, you can select from a variety of apps that have reached 2,700,000 as of May 2017. This means that you can have your time in selecting which apps need to be on your smartphone, taking into consideration as well that you can find apps for free right here. Although, you might want to be careful about it since malware can be everywhere. Android's security on apps is not really that great compared to iOS. And sometimes, some apps just wouldn't be compatible with your phone although it already supports 700 Android phones.
Home screen control.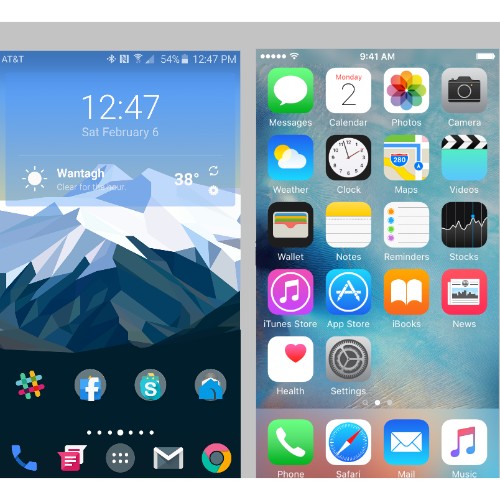 Your Home screen control might also be the most determining factor in deciding which smartphone to buy, Android or iOS. The two have differing ideas on how it should look like and how much control you can impose on it.
iOS lets you have all of your apps all on your Home screen. This can make it look messy especially if you find yourself in need of a lot of apps. Of course, you can place them in boxes, but then, the fact that they are still hovering on your Home screen may be a turn off for you. It has its advantages though, especially if you want it that way. You can search for the app that you want to use really quickly. You do not have to bother search for it even.
But with Android, you can have the control of customizing your own Home screen. In fact, you can set up an admirable wallpaper on your Home screen and shove all of your apps in another window. And if you are in Android and you just want to have all of your apps in one place, on your Home screen for that matter, then you can also customize it to be so. Android is more customizable than iOS then.
Battery life.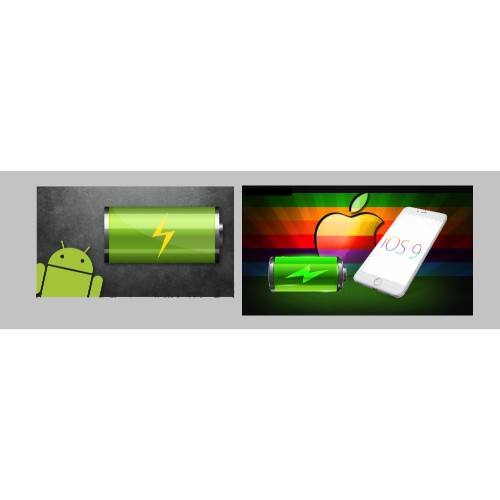 Of course, you need to look into the battery life of your device as well. You need to have your smartphone on the go because you just wouldn't know when you need it the most. It will only be a hassle if you find out that it is low on battery at the exact moment you need to contact somebody.
iOS has already overcome an era of iPhones that can only last a day without having to recharge again. But this past few years and update from their upgrades, iOS now can offer a smartphone that can last longer without needing a recharge.
Android also offers an ultra-high capacity battery. This is in connection with the smartphones that are most likely to need one because the 7-inch screen display of a smartphone can consume a whole lot more of the battery power. With an extra bulk though you can have your batteries to be durable so that you can use it all day and night.
Either way, you still need a protection for both of the smartphones. You just can't let your smartphone be damaged with dirt, dust and even scratches as you continue to use it day by day. In fact, here are some of the suggestions in which you can keep your phone look brand new.
Share