Posted by iCoverLover on Nov 27, 2020
Major Australian mobile network companies have announced that they have already made plans to completely shut down the 3G network technology to provide more spectrum for existing 4G and new 5G technology. But don't worry that won't happen tomorrow.
In the next five years, the companies plan to slowly switch off 3G and at the same time provide 3G-only areas with the best possible experience on 4G and later 5G. On the other hand, you should be concerned if you use a mobile device that supports the 3G-only, then you should start thinking of purchasing a new phone.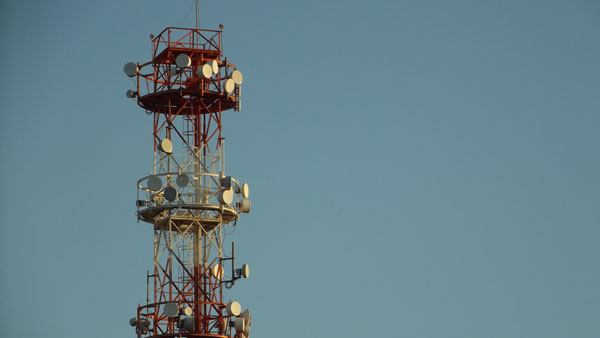 Do you still remember 2G? Well, it was turned off when the 4G came and now the same is happening to 3G. In short, companies must shut down some services to provide space for better and faster ones to come. They have only a limited amount of spectrum to use to build their network and once a band is full something must be cut off. There are also a lot of ongoing improvements and network management needed to run the services and that costs a lot of money. And since there are relatively low 3G-only users in Australia and more and more 5G users, it is more practical for mobile companies to invest time and money into improving 4G and building out 5G instead. This means that if you are using older 3G-only mobile devices, you won't be getting any network signal or any network, that discontinues using 3G mobile technology.
Telstra and Vodafone are on the go, Optus not there yet
Telstra has already shouted down 3G connectivity on its 2100MHz spectrum earlier this year, but it continues to operate 3G services on its 850MHz spectrum. If you have a device that operates only on a 2100MHz 3G network, it will no longer be able to connect. They have announced that the complete switch off will happen by June 2024.
Vodafone is a little bit behind Telstra, but nevertheless, they are on the way to phasing out 3G services on its 2100MHz spectrum and will continue to operate 3G services on its 900MHz spectrum. Still, they haven't presented us with information about shutting the entire 3G network.
While Optus hasn't provided us with any timeline for when they intend to shut down its 3G network, we expect them to inform us with news in the right time. However, we assume them to make plans for a year later as Telstra, since they did the same with 2G.
Will I be affected?
There is no right answer to that because most of the new smartphones have 4G connectivity, although some still have only 3G technology especially the low budget ones. First, you should check on your phone if there is a possibility to switch over to a 4G network. But if you still aren't sure you should visit the manufacturer's Australian website and check the device specifications. If you are a Telstra customer look for 850MHz and if you are a Vodafone buyer, you are looking for 900MHz. If your phone doesn't have these compatible frequencies, you'll need to upgrade your device and start saving for a new smartphone which can already be available at a very low price.
Users of iPhone 5 or newer are safe and have 4G network connectivity. As for the ones that don't mind smaller display and are still using an iPhone 4, 3Gs or 3G, you should definitely look for a new version of Apple product!
In comparison with pricey iPhones, Android has been selling 3G-only phones for a longer period and you should check Telstra's list of phones that don't support 4G technology. It is also possible you may be using incompatible SIM or you don't have 4G connectivity switched on.
Watch the 1-4G Networks explained here:
Whether you have an older Apple, Samsung or Google device or the latest model, we have a variety of cases to choose from. See for yourself:
Shop all iCoverLover cases and covers here!
Share