Posted by iCoverLover on Feb 09, 2018
One of the best free wireless headphones in the market are finally available in Australia, and that's the "Bose SoundSport Free Wireless Headphones", remaining as one of the top-caliber headphones that were made by Bose.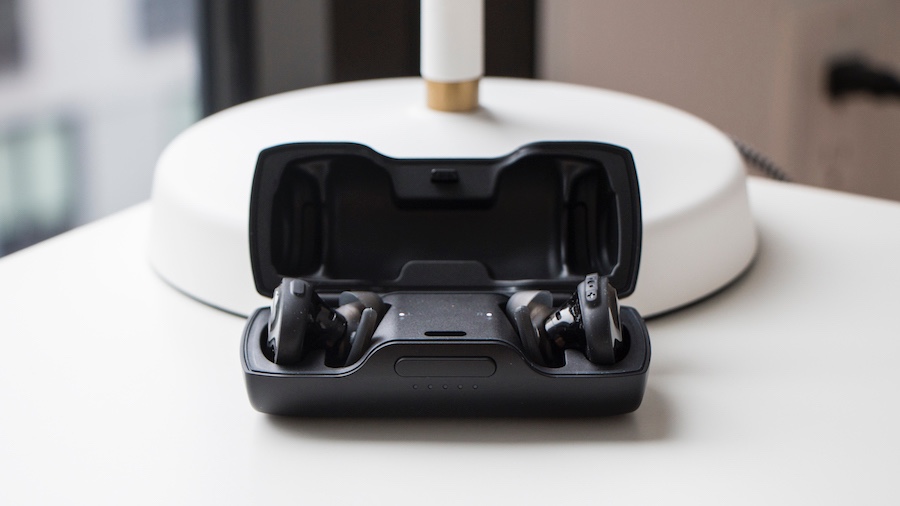 The Bose SoundSport Free Wireless Headphones was first released on Australia for $250, the lightweight version however are set for $299.95, so it's quite formidable for it's price rate.
This came from a report from web journalist, Rae Johnston, stating that: "We originally reported the price for these headphones was $399.95 in Australia - it's just been confirmed to us there was an error on the press release. The price has now been updated - and it's a whole $100 less!"
So the price was calculated to be less than a $100, making it sensible for the customers when it comes to finding a high-quality, durable and stylish wireless headphones that projects high-quality sound performance.
So what's new with these new headphones?
The Bose SoundSport Free is the first foray of Bose in the true phenomenon of wireless headphones and is designed to provide high performance while maintaining compact size and wireless stability. Each hearing aid weighs only 10 grams and houses a new Bose antenna system designed to maintain a strong connection not only between them but also with the device to which they are connected.

It's so powerful that experts and normal day reviewers say that these headphones are stacking up against the Apple AirPods and most of the big time companies in the digital market.

It comes with 3 colors that you can pick, "Triple Black,Blue / Citron and Orange / and normally blue. You can get them at major retailers and on online stores.
So what's the front for having these headphones?

A review from a social media editor Adam Clarke Estes was literally on track. He stated a lot of points on his review regarding with the headphone's performance. He stated on one of his lines, "Put that price out of your head for a second, and imagine what you'd want out of a set of completely wireless earbuds. For me, the number one thing is connectivity. If the earbuds struggle to stay connected to your device or to each other, they're basically worthless." as he said, it basically drives out the performance and compatibility of your headphones if both won't stay connected to your device for a longer period of time. These are the major advantages of the Bose SoundSport Wireless headphones which makes it stand out among the top competitive mass headphone producers in the market.
He also said that, "The Bose SoundSport Free wireless earbuds check all of these boxes. They connect flawlessly and dependably. They fit like a dream. They also work like a dream thanks to impressive audio fidelity and a seamless user experience." After stating this, he personally gathered several experiences that made him realize the worthiness of the product. He also added a statement, "As the name implies, the SoundSport Free earbuds are designed with exercise in mind. That means extra attention has been paid to the fit. The earbuds come with three sizes of sport tips, though they fit my ears perfectly right out of the box."

This clearly states that Bose is really getting ripped and ready to face any circumstances that are ready to come for all customers, reinstating the saying that quality & performance is beyond style, for these pair of headphones has them all, from it's High-quality based audio performance, to its pristine comfortable looks and style, making it fit for any active user anytime.

One front from these amazing headphones is that it's basically comparable to other devices such as the Apple AirPods, and other headphones from companies like Jaybird and Sony.
Also, the SoundSport Wireless headphones include a rechargeable Li-ion battery that promises to deliver up to five hours of crisp, high-quality sound. The pads are rated with IPX4 for resistance to water and sweat, so they should continue to operate regardless of the brightness that develops during training.
They are packaged in a carrying case that magnetically holds each headset and can charge the headphones twice each, which provides an additional 10-hour battery life.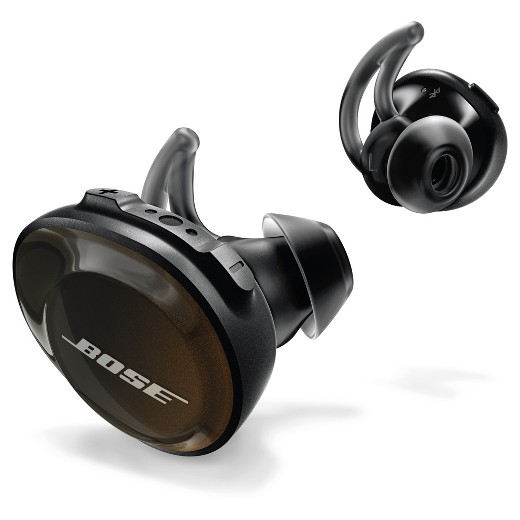 Any additional features?
Because Bose is primarily aimed at active athletic users, SoundSport Free includes StayHear + sports tips. These are comfortability tips for its silicone based material that ensure that wireless headphones fit comfortably during activities without falling from the user's ears. Bose says that SoundSport Free also has an IPX4 water and sweat resistance rating. The Apple AirPods, on the other hand, do not have an official water resistance rating of any kind. Making these Bose SoundSport Free Wireless Headphones ahead of style and performance.
Verdict

These headphones are perfectly designed to match every user's needs when it comes to comfort and quality. It's also engineered to deliver high-quality audio performance which makes it stand out among its top competitors in the market, including the Apple AirPods which is quite comparable when it comes to comfort and performance, although the Bose's SoundSport free Wireless Headphones are steps ahead when it comes to its overall functionality. It's pristine and is considered as one of the top-caliber wireless headphones right now in the market. So it's totally best if you'll invest for these kinds of headphones, for they're totally worth it, from its overall comfortability and performance to its quality and style.
---
Also, if you're planning to invest in some high-quality and stylish accessories that might be a good addition to your smartphones and are totally fit in style with your Bose SoundSport Wireless Headphones, make sure to check these out:
Also, for who likes to run/walk without carry much we have the Outdoor Sports Waist Bag which is made of high quality neoprene material in front and breathable mesh material on the back side with adjustable straps!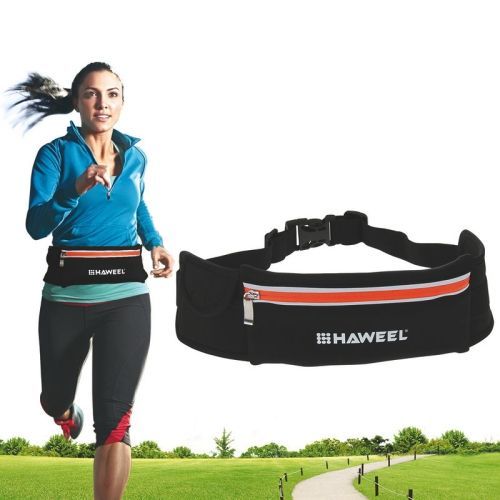 For more, please check:

https://www.icoverlover.com.au/sports-cases-covers...

Thank you!
Share