Posted by iCoverLover on Oct 06, 2017
Google has finally announced their new Pixel phones to compete in the 2017 smartphone market! As you know, Apple and Samsung have already released their newest flagship earlier this year, and the former having another one coming out as well. Now, Google is also having an entry in the competition with its impressive Google Pixel 2 and Pixel 2 XL. The features and specs are definitely making the smartphone users decide wisely on which device to have in comparison with the Samsung Galaxy Note 8, iPhone 8, iPhone 8 PLUS, and even the iPhone X which is also going to be released soon.
As what has been the rumored release date for the Google Pixel 2 and Pixel 2 XL, Google has released full information for their latest flagships for this year today, 5th of October 2017. This is a groundbreaking revelation from the company as it has been aggressively challenging the features and specs of both Apple and Samsung latest releases. Rumors about these smartphone upgrades have been around for the previous months, and this time, you can have confirmations of what specs and features these two have. Read on!
Just like the other smartphone giants, Google has released two versions for this year. This is to let the smartphone users know that they have a choice of how large a handset should be in order to fit into their liking. Although the two have different sizes, they are designed to fit into the hands of the user and give the due convenience in using it in the open space. The smaller device the Google Pixel 2 and the larger one is the Pixel 2 XL. Find out about their features and specs right here.
Google Pixel 2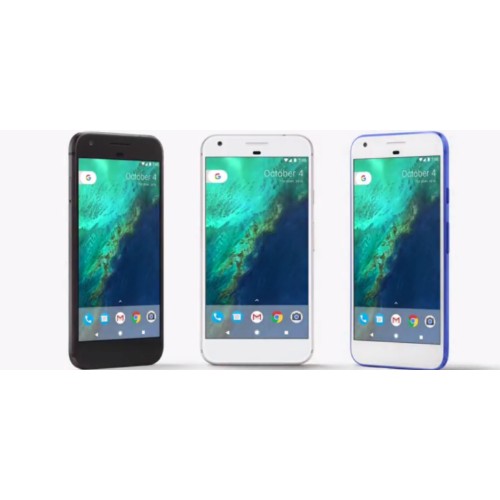 Google Pixel 2, being the smaller one, has the 5-inch full-HD display. Together with its 1080 x 1920 pixel resolution, you are surely going to have a fun time in watching videos, streaming movies, browsing photos, and more on this phone. It has 4GB of RAM and an operating system of Android 8.0.0 which means that you are going to have a convenient time in having to run apps and other programs that you urgently need to access.
When it comes to the battery power, you are given the opportunity to enjoy using your Pixel 2 for a day or two because it has a 2700mAh capacity. You can enjoy phone calls, internet browsing, and especially have a go with adventures by using this device. With its front camera being 8MP plus the 12.2MP of the rear camera, you can surely capture the scenic beauty of nature. Oh, and don't worry too much of your storage space. You'll have lots of it with the 32GB of storage space with this Pixel 2. It is convenient enough for your important files to be stored and secured in this device. Awesome.
Pixel 2 XL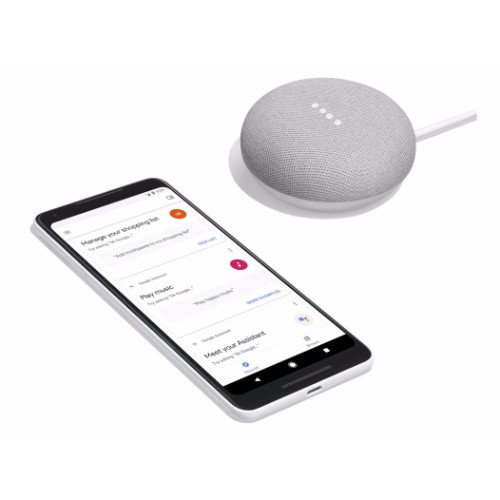 Do you prefer a larger smartphone? Then you better watch out for the Google Pixel 2 XL in the market as it offers a 6-inch display. You will love its 64GB of storage space which definitely encourages you to keep your files in your device for safety and backup purposes. It urges you to try out its amazing cameras too during your adventures, fun times, and even on normal days when you want to take photos of anything that grabs your attention.
With its 8MP front camera, you will definitely enjoy taking selfies of anything and at anywhere. The rear camera of this Pixel 2 XL offers you high-quality photos as well with its 12.2MP. You can use it for your photos to be uploaded to your social networking sites, especially in Instagram such that it produces incredible outputs from what you have captured. In fact, it has the capability like that of an Apple iPhone 8 where the background can be blurred and the photos just focus on the subject. Yes, at this point, Google Pixel 2 XL can be said to be aggressively competing against the latest flagships of Apple.
And, of course, as you are expected to be busy and do not have much time for a smartphone lag, you do not have to worry about it with this device. This has an operating system of Android 8.0.0 with a Snapdragon 835 processor, the same goes for the Pixel 2. As you have noticed, this is the same with that of the latest iPhone releases this year and that of Samsung's Galaxy Note 8. This means that Google really is into challenging both Apple and Samsung with its latest released smartphones.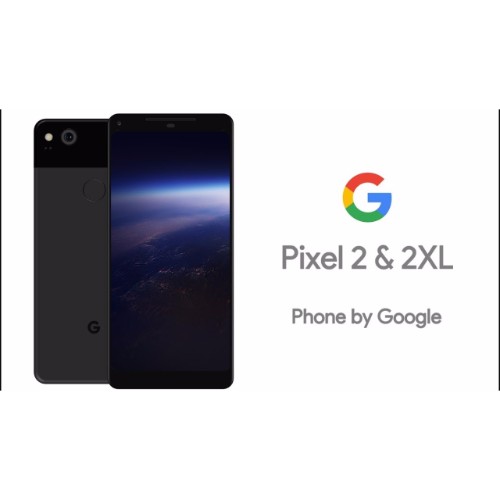 Most of the amazing features and specs of both Google Pixel 2 and 2 XL are the same. This is for the Google company to emphasize enough that their special technology does not only apply for the bigger version of the upgrades. It applies to both and having a different size of latest releases are for the smartphone users to choose what size they are comfortable with using a handset. This being said, you also have to know that both of these smartphones have a squeezable frame. By just squeezing the edges you will be launching certain actions that you set on it. But by default, it would trigger the Google Assistant and silence the phone calls.
As you may realize in the cameras of these devices, they are only using a single lens. But even with this, these smartphones can function like that of a dual lens that both the Apple and Samsung flagships have. This means that you may have an advantage when you use these smartphones instead of the competitors'. As augmented reality has been somehow integrated into the other companies' latest flagships, Google's wouldn't be outdated of course. You can have the function of augmented reality stickers which, as of now, has the characters for the Stranger Things. As Google Company has it, they are also going to release stickers for the Star Wars characters soon too.
It is definitely exciting to have these smartphones. Although these are not in the market yet, you can have them pre-ordered by the 17th of October and receive freebies from the company if you do it just before the 19th. You can have Google Pixel 2 at 840 AUD and the Pixel 2 XL at 1,399 AUD. Google is really making efforts in order to get the rank of the best smartphone company in the industry. As it is so, it would only be right if you prepare the necessary protection for these devices too as they may be vulnerable from the dangers of dirt accumulation. You can take these suggestions.
Share