Posted by iCoverLover on Jul 13, 2018
Smartphones and mobile devices have become ubiquitous and commonplace in today's world. Nearly everyone has them, including children and teenagers who are of school age.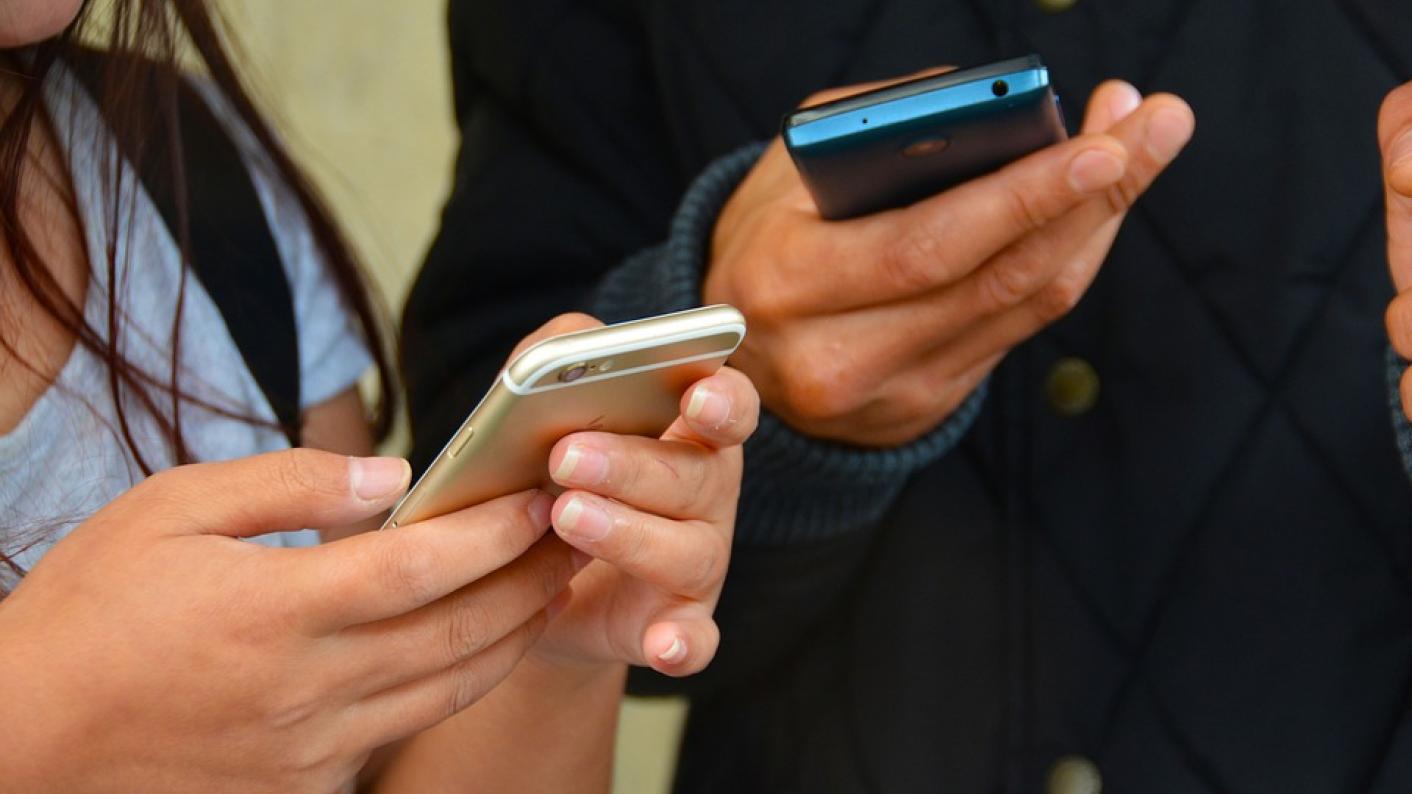 While they do offer young children the advantage of communicating in real-time with their parents, guardians, friends and peers, some regulatory bodies around the world has also seen the smartphone as a risk factor.
This has led to the introductions of school bans on smartphone usage in several countries around the world. One school in Ireland, the Irish Times reported, had gone to the length of banning the usage of these devices and the accompanying social media apps way beyond school hours.
This ban, the Times added, is enthusiastically supported by the parents of the students who are enrolled in that school.
In Australia, ABC News said, the New South Wales government is also looking into the possibility of introducing a similar ban in the state.
According to the report, the review was spurred by concerns aired by parents and teachers over the use of social media and how it puts the children at risk for identity theft and cyber bullying.
In addition, smartphone use is being pointed as the culprit behind the children's inability to focus on study and school work.
Despite the perceived risks posed by smartphone use in and out of school hours, there also remains the many benefits that technology brings to the students.
The question now remains to be asked: is a total smartphone ban really necessary, or should there be a system that merely regulates and limits their use instead of totally restricting children to make full use of the devices?
Experts Are Divided on the Issue
There are actually opposing opinions on the merit of a smartphone ban. Some experts say that the use of the technology is actually more advantageous to the young learners.
On the other hand, some say that a ban or, at the least, the regulated use is beneficial. Let's see who says which about the ban.
Who Supports a Ban?
One such expert, Danielle Einstein, told ABC News that she supports a possible ban on smartphones in the New South Wales state.
According to Einstein, smartphones give people the unprecedented ability to avoid interpersonal interactions and conversations. They are too much of a distraction, she says, citing a report at the University of Chicago Press Journals.
That report's abstract discussed what it terms as the "brain drain," a phenomenon in which the mere presence of a smartphone causes a person's mind to unconsciously allocate, but not use, a large chunk of cognitive resources.
In other words, a person, theoretically, becomes distracted and preoccupied by the mere presence of a smartphone even though it is just on standby.
In children, it means that their mind is pulled more towards using the smartphone at the mere sight of it, affecting their cognitive capacity to process school work and other important household tasks.
Another expert supporting the ban is Dr. Pasi Sahlberg, originally from Finland but is joining the University of New South Wales this year.
Dr. Sahlberg told the Sydney Morning Herald that the excessive use of smartphones by the students is the likely culprit for Australia's lower ranking in the Programme for International Student Assessment or PISA.
He further stated that preoccupation with their smartphones not only distracts students from their studies, but also makes them unable to engage in meaningful exercise and steals hours for sleep and rest.
He urged schools to make moves to address the issue with smartphone use by their students, the Herald reported.
Who Opposes the Ban?
On the other hand, Professor Matthew Kearney of the University of Technology Sydney, supports the idea that smartphones are vital, instead of detrimental, to a child's learning.
According to Professor Kearney, mobile applications allow learners of all ages to download important information, collaborate with peers and do research in a convenient manner.
Mobile devices, including tablets, also give students the capability of studying and learning at any time or place. They can, for instance, work on projects and communicate with their peers even while on the train or even when they are on a holiday in a resort or hotel.
Professor Kearney and two others have published their findings on the importance of mobile devices to student learning in a study titled "Exploring mobile learning in the Third Space."
Damien Maher, a lecturer also from the University of Technology Sydney, thinks that digital literacy is not just important to student learning but can actually help keep them safe by providing parents and their children to contact one another quickly when they need to.
According to Mr.Maher, there is evidence that parents find this connection to be critical in ensuring that their children are safe and sound all the time.
The lecturer also cited a research by Diane Rushton and Alison Lahlafi that considered mobile devices and phones as a necessary tool for enhancing or boosting learners' classroom aptitude.
That study, which is published at Springer, concludes that the use of mobile technology in the classroom can provide the requisite encouragement for students to interact with the lesson and thus learn from the discussion.
Thus, the study said, the use of mobile technology in a classroom setting inspires students to actually engage in the lecture and not just become passive participants.
What Other Countries are Thinking
Interestingly enough, while schools in Ireland and Australia are leaning towards banning smartphone use, schools in the United States are starting to relax smartphone bans.
According to the National Center for Education Statistics, only 66% of public schools in the US are implementing bans on the use of these devices in 2015-2016.
By comparison, In the 2009-2010 school year, 91% of public schools banned the use of cellular phones and text messaging.
In Ireland, while there are schools that do implement these bans, experts are of the opinion that these bans are not really that beneficial.
In fact, the Irish Times said, experts have come to the conclusion during the annual Women In Media conference that such an outright ban was not particularly effective at ensuring children's safety when browsing online.
Instead, it was recommended that a regulatory body be set up to manage children and young adults' activity on the Internet. This body would be charged with setting guidelines on such usage, with the participation of the children.
That Doesn't Mean You Can't Dress Up Your Phones Anymore
Whether or not a ban is implemented in New South Wales or in any other part of Australia, it doesn't mean you or your children cannot make use of your smartphones anymore.
If you're thinking of getting a smartphone for your kids, do so. You can use that to keep in touch with them whenever you want to and whenever you need to.
Don't forget to give them accessories as well. Phone covers and other accessories are great gift and at the same time definitely a good investment to protect their phones or tablets.
Share