Posted by iCoverLover on Feb 06, 2017
There is no question that the iPhone is a very good phone regardless of which model you choose and we all want to make sure that we can keep our belongings in the best possible shape. The problem with gadgets like these is that they are not very strong if they fall down and they can easily get damaged which is the reason why the creation of genuine leather covers for them has become so common and so important making sure we have the best choices for you to decide which one is going to be the best for you.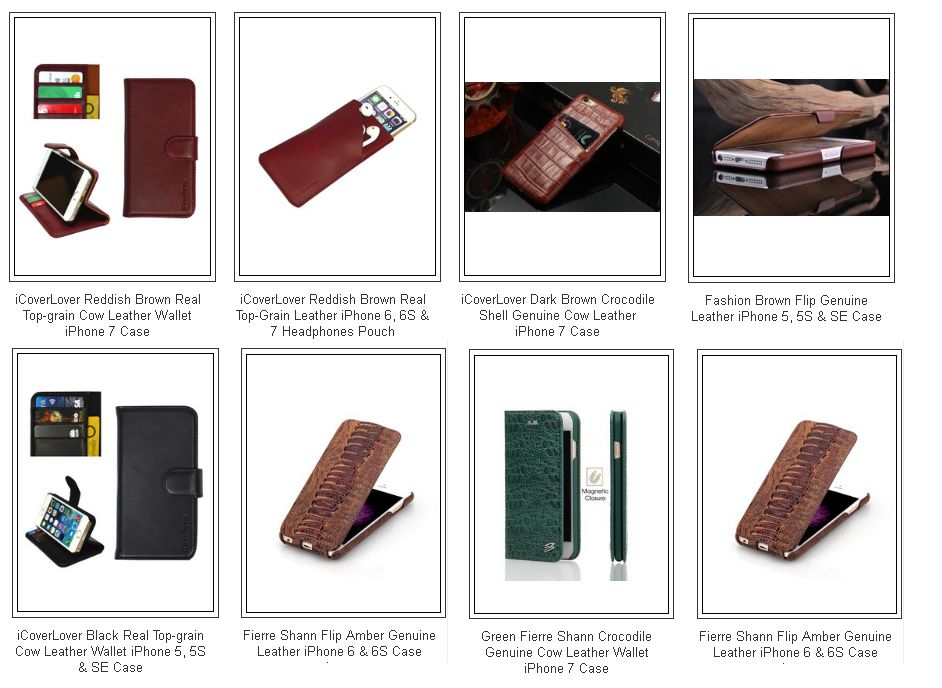 The best covers
We have decided to give you the best quality suggestions only in this article and we find that the Luxury collection Fierre Shann and our unique iCoverLover collection are without a doubt the very best you can find. You will be purchasing a case that will last a lifetime with protection for your iPhone 7 or iPhone 7 Plus that is unmatched by any other provider.
The Fierre Shann Copper Coin leather Wallet iPhone 7 case
This is a very durable and stylish case that has the perfect look for anyone who wants to have a case that offers a great look with a truly outstanding level of detail and protection. It comes with a stand-up holder and a credit card slot so it provides the perfect combo for light travel.
The Black Fierre Shann Genuine Leather Flip for the iPhone 7 Plus
Black genuine leather has always been a favorite of people who want to have a case that is both protective and goes with any kind of clothing style and color. This is a very minimalistic case that provides a perfect cover of your phone and a light, stylish look that is ideal for anyone who only wants to use it as a cover.

iCoverLover Black Real Top-grain Cow Leather Wallet iPhone 7 PLUS Case
If you want quality and you want the very best stylish look, this is the ideal wallet which also enables you to keep up to 3 credit cards in its slots. It has a magnetic flap that closes and keeps the phone secure so if it falls it won't be exposed at all.
There are many great cases in the Fierre Shann, iCoverLover collection and it comes down to what you need from the case and what kind of fashion style you are into. The good news is that they are all top quality cases regardless of which one you choose.
Share