Posted by iCoverLover on Nov 27, 2020
Apple's new iOS 14 update is here and a feature we were long waiting for is now available! Turn on your artistic side and create your own perfect home screen and customise the look and size of your iPhone app icons. Spice up your homepage with the new wave of widgets that will make your iPhone look unique and trendy. Give your iPhone a makeover with the help of the Widgetsmith and Shortcuts apps.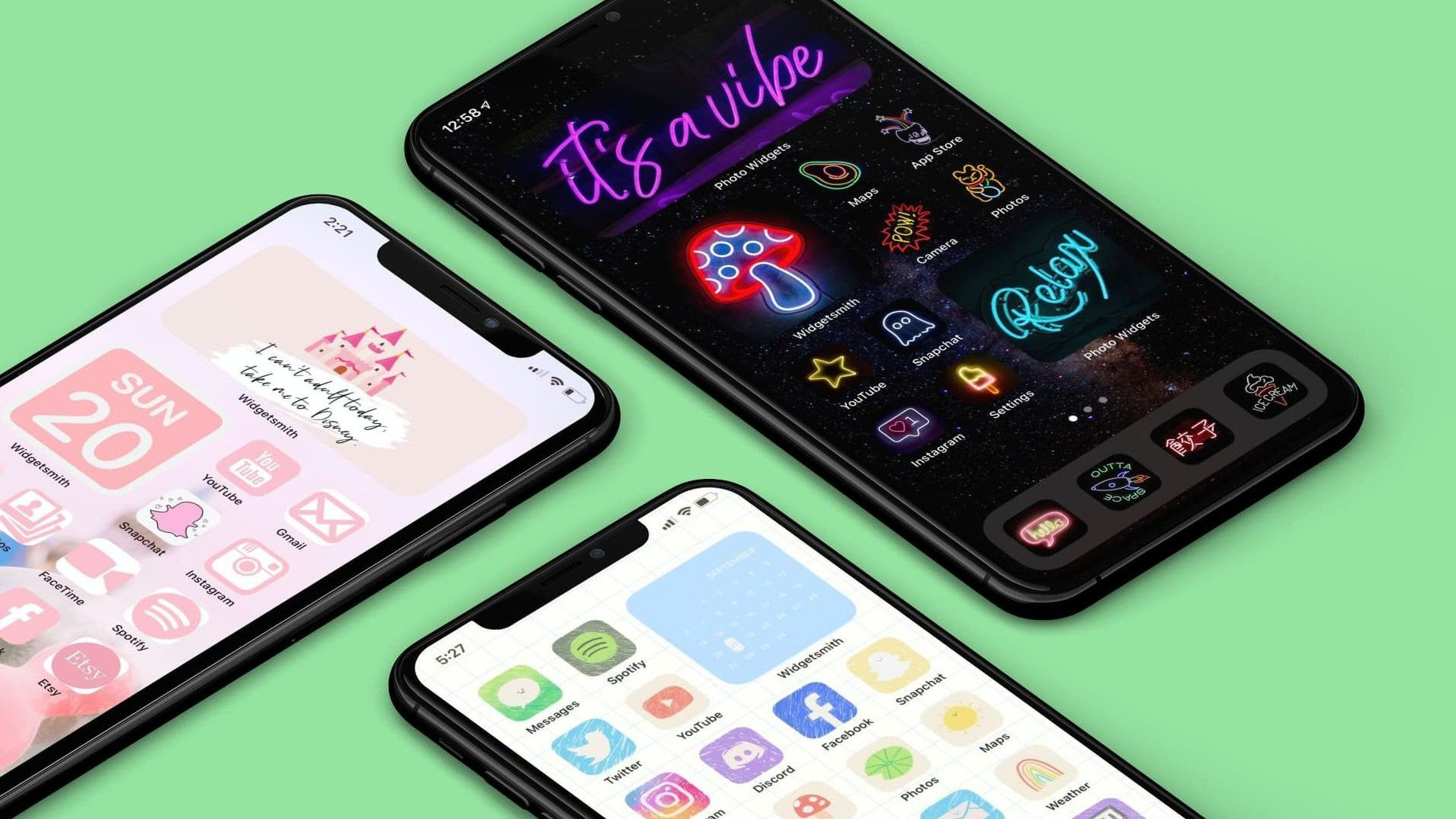 Image source: iDownloadBlog

Transform your iPhone home screen design
1. Download the Widgetsmith app.
2. In the app, select the size of the widget you'd like to customize -- small, medium or large.
3. Tap the widget to customize it. You can change the font and colors. Tap Save when you're finished.
4. Go to your home screen and hold and press down on an app. Tap Edit Home Screen.
5. Tap the plus icon in the top left corner and search for Widgetsmith. Tap the icon.
6. Select the widget size you'd like to add to your home screen and tap Add Widget.
7. You can change the widget by pressing down on the app and selecting Edit Widget. That's all!

*For now, you can only customize apps such as Weather, Calendar, World Time, Reminders, Health, Astronomy, Tides and Photos.
Adjust the look of app icons to match your home screen

1. Open the Shortcuts app on your iPhone (it's already preinstalled).
2. Tap the plus icon in the top right corner.
3. Select Add Action.
4. In the search bar, type Open app and select the Open App app.
5. Tap Choose and select the app you want to customize. For example, Facebook, Weather or the Messages app.
6. Tap the three dots in the upper right corner. From here, give the shortcut a name and tap Add to Home Screen.
7. Where it says Home Screen Name and Icon, rename the shortcut to anything you'd like.
8. Next, go to the Safari app to find a new icon image. You can search for something like the Facebook icon aesthetic. When you find an image you like, save it to your photos.
9. Go back to the Shortcuts app and tap the current icon. Select Choose Photo and tap on the image you just saved. You can zoom in or out on the image. Tap Choose.
10. Tap Add.

Now your iPhone has a fashionable home screen with different sized and uniquely designed icons.

For a better idea watch this video by TechDaily and learn how to customise app icons and widgets on your home screen.



Although these steps may seem easy, creating the perfect home screen is really tough and it can take several hours to make it. Hey, but If you don't have time or an aesthetic eye for designing there are already lots of layouts on the market you can purchase.
You can add widgets and create personalized widgets or download icon packs and create custom app icons, or a mix of both; all to make your iOS 14 Home Screen fit your taste or style. But what if you're not sure where to start? Like with many things, getting ideas from someone or somewhere is just the ticket to inspiring yourself!
Image source: iDB -
Classic Windows theme by

themikevance

Image source: iDB -
Pastel theme by ver0niqa
You may even get inspired by one of our artistic and fun phone cases!
Thank you for reading.

Best,
iCL team
Share