Posted by iCoverLover on Mar 11, 2018
HTC plans to revive its mainstream with its newest flagship, the HTC U12. The smartphone is likely to play an important role in the company's strategy this year, 2018. Some may say that HTC is slightly outdated, launching the HTC U11 along with other flagship devices back in 2017, but then launched the HTC U11+ at the end of 2017.

This year, a lot of smartphone companies are already planning to lower the prices of their old smartphone models as they are expected to release newer ones in the market, this includes HTC releasing their U12 flagship, however, the official name for their newest release is still unclear.

So, If you're wondering how will it be called, here's a sneak-peak for its codename, as rumours suggests.
According to tweet by Evan Blass, (a renowned Blogger, Editor and Phone-leaker) there are fine rumours that the
codename for the newest U12 will be "HTC Imagine".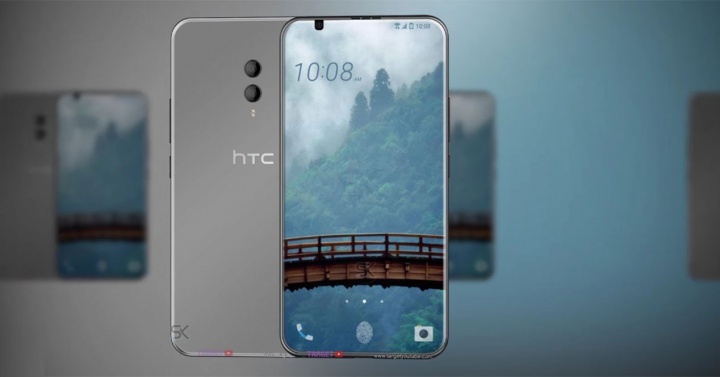 HTC U12: design


The latest HTC devices have used Liquid Surface, a unique glass to give an appearance that you will not find anywhere else. It is of high quality and looks good, bright and reflects the light as you move the phone.

Everyone has probably seen it in the HTC U11, U11 Life and U11+ phone models. If the next phone is really the U12, it's already suspected that it will also carry the Liquid Surface back too.

It's expected that the IP68 water protection is on their previous models, but we also hope that HTC's focus will be on reducing the bevels on the phone. This means that it is likely to remain on the 18: 9 screen of the HTC U11+, which tries to get close to the edges.

Discovered at an event in Taiwan, the device seems to have some tape that hides part of the design, although it is also partially encased, but it seems thinner than this phone's predecessor, the U11+, which was a little fat in depth.
This new phone is rumored to come in 5G, that'll come with a browsing speed of 800 Mbps.

HTC U12: display
The display for this phone shows that it has some "very narrow bezels", but all that really shows that there's no indication of how the visible screen space is framed under the glass around it.


There's a little sneak-peak of the new HTC phone which appeared in a report, although there is very little to see for its overall design, basically just a black rectangle with 2.5D edges up to the glass.

HTC will remain with the 18:9 aspect ratio and we suspect it will be LCD, partly because of the price, but also because HTC has a long history of working with LCDs, and the results are not as bad as you might think.

Lastly, there has been a rumor that HTC will put a 4K screen on this phone, something that until now has only been done by Sony in their Premium Xperia models.
HTC U12: hardware and specs
There has been little discussion about what the HTC U12 will be featuring when it comes to its hardware and specs, but there's a sure fact that this phone model will use the latest Qualcomm platform, the Snapdragon 845.

It'll have a 4GB RAM capacity and a 64GB of storage with a support for micro-SD cards.

USB Type-C will be there, but don't expect to see a 3.5mm headphone jack, for HTC has already paced out the generation for headphone jacks. With this in mind, it is likely that HTC's USonic headphones will be available, combined with the self-tuning audio profile and noise cancellation.
HTC U12: camera

When it comes to the camera, it's hard to know which direction is HTC going. There's been rumors saying that the company will return to dual cameras when it comes to their upcoming phone models.

It's pretty much suspected that HTC will stick to a 12-megapixel rear camera, given the best results obtained from their most recent devices such as the U11 and U11+.
---

Apart from all of these, we're also expecting to see some major improvements for the U12, based on its predecessor's past flaws when it comes to performance and overall design.

Things like "Better Battery", "Snappier refresh rate", and "fewer fingerprints on its back panel" might better come for this phone model.

Well, there's still so much to see and to expect for this upcoming phone if it's gonna go-up as a five-star phone in the future.So, you might as well wait and hope that this smartphone will be worth your price.
---
If you have older HTC phone models, worry not, for it can come and look all brand-new with these stylish, protective smartphone cases & covers that we have for you! So, check them out now!
More cases and covers for your other favorite Smartphones, only at https://www.icoverlover.com.au
Share