Posted by iCoverLover on Nov 27, 2020
Do you think it's weird if we tell you that most likely you'll need instructions to use a watch, an Apple Watch? Well, it's true, for optimum results, Apple made it clear how to wear it. Apple Watch is equipped with activity and health sensors that are gathering data through all day, which means, it's the only watch so far that is made to be worn all day (and night).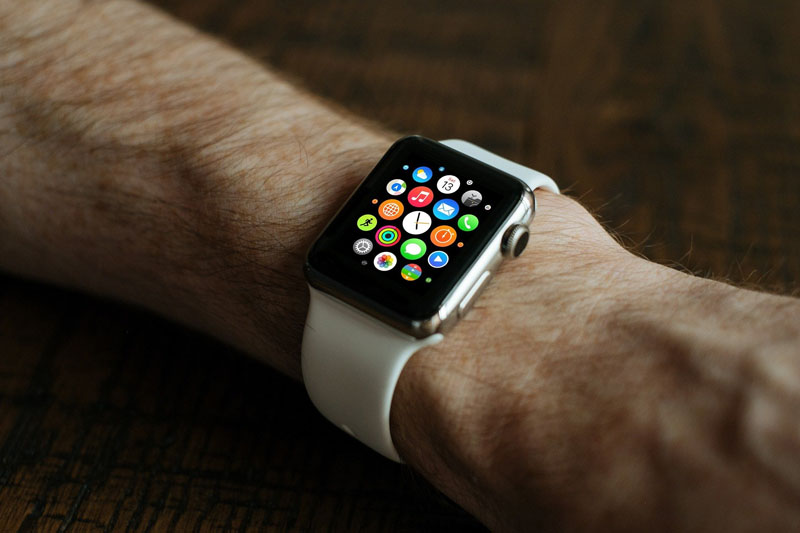 Wearing it wrong…
If you have been working out, but your watch says you were having a lazy Sunday, then you should check how you're wearing your Apple Watch. It should fit tightly around your wrist, but still not too tight to irritate you. You have probably seen someone else's wrist with a sports watch and a flashing bright green light. On the back of the watch, there is an optical heart sensor. This sensor uses photoplethysmography to calculate your heart rate.
For optical and electrical heart rate sensor to work properly, the Apple Watch must be kept in skin contact. Otherwise, the sensors will not be able to read the heart rate. The best position to wear an Apple Watch is at the top of the wrist, pointed against the skin. During the workout the band should be tightened, this helps with the sensors. After the workout, you can loosen it up a little, but keep it in contact with the skin.
For Apple Watch to do what it needs to do, it's important to keep it clean, which also refers to the band, especially during the workout. Apple suggests, every once in a while, you should turn the watch off and take a non-abrasive, lint-free wipe to clean a watch and the band.
Wearing it right!
In case you can't make your watch to fit your wrist correctly, you should consider an additional sport loop, even more, for a more elegant look you can choose between leather or metal loop. The prices range from $10 at Amazon and up to $99 at Apple's. Every loop band you purchase will probably take some experimentation to find out a perfect balance.
The Digital Crown is supposed to be pointed on the side nearest to the top of the wrist. The Apple Watch has an integrated function of the screen rotation feature. Because of this innovative feature, you can adjust the watch to the left or right hand as it suits you the best, either way, pointed up or down.
With Apple Watch Series 4, Siri doesn't require the microphone to be on the side nearest to your face because it's placed on the other side than previous. This way you have more options to adjust the watch to fit you perfectly and still use Siri feature flawlessly.
The partner you need on your wrist
With this fundamentally redesigned and re‑engineered watch you can play the music, write a message, make a call or even ask Siri about the weather cast. Apple Watch is the best partner that helps you to stay active, healthy and connected.

11 Apple Watch tips and tricks you might not know about yet:

Shop Apple Watch accessories at iCoverLover.
Share