Posted by iCoverLover on Sep 19, 2017
Apple's newest flagships have been released in the market already. iPhone 8 and iPhone 8 PLUS have been revealed on the 13th of September and it has been competing with Samsung's Galaxy Note 8 which has also been released and made available in the market only recently. Now, this is the right moment when you should be curious about what the experts have got to say about the features and specs of Samsung Galaxy Note 8 compared to that of the iPhone 8 and iPhone 8 PLUS.
iPhone 8 and iPhone 8 PLUS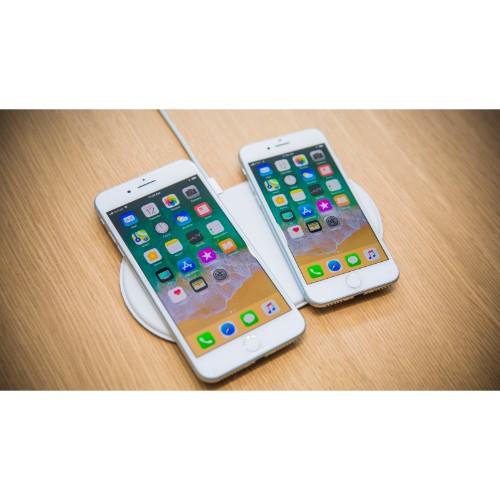 Pro: LCD Display
iPhone 8 and iPhone 8 PLUS has an LCD display rather than an OLED that the iPhone X features. This is actually an advantage for these Apple flagships because they become less expensive but still with a competitive quality of resolution. This makes iPhone 8 and iPhone 8 PLUS impressive smartphones to have.
Pro: Dual Lens Camera
You do not have to be limited in your daily aspirations especially if you are ultimately into photography. iPhone 8 and iPhone 8 PLUS offers a dual-lens camera that supports you in your passion with photos and other visuals.
Another awesome advantage of having the dual lens camera is that it supports the coming of Augmented Reality games that will soon become available in iTunes. iPhone 8 has the iPhone 7's single 12MP sensor with optical image stabilization and the iPhone 8 PLUS has added a 12 MP telephoto camera without an optical image stabilization, just like the iPhone 7 PLUS. Although it has not much improved from the previous generation, the iPhone 7 and iPhone 7 PLUS, its computational changes are expected to drive the development of technology to lean towards the favour of iPhone 8 and iPhone 8 PLUS.
Pro: Wireless Charging
With iPhone 8 and iPhone 8 PLUS, wireless charging has become possible. Charging time has also gone faster making you sacrifice only a smaller amount of time for charging now than how much time you spend on charging the other generations of iPhone models. Wireless charging helps you to have a more convenient mode of recharging your phone. Now, there will be no more hassle of having to insert a cable from the adapter on an outlet towards your iPhone 8 and iPhone 8 PLUS.
This can be said to be a huge leap of technology, especially that this has been expected to be on the iPhone X model. As it turned out, iPhone X, iPhone 8 and iPhone 8 PLUS all got the wireless charging feature.
Cons: Battery Life
The battery life of both iPhone 8 and iPhone 8 PLUS is known to be somehow just like the previous generation of iPhone. In fact, for a wireless talk time, iPhone 8 can last up to 14 hours, while iPhone 8 PLUS can last up to 21 hours. The internet use of iPhone 8 can last up to 12 hours while iPhone 8 PLUS can last up to 13 hours. iPhone 8 and iPhone 8 PLUS though both have a fast-charger capability of up to 50% charge for 30 minutes.
Cons: Price and storage spaces
As usual for the smartphones, the prices are determined with their storage spaces. For both iPhone and iPhone 8 PLUS, there are only two choices of storage spaces. A 64GB iPhone 8 costs 872.49AUD and a 256GB iPhone 8 costs up to 1059.72 AUD. The iPhone 8 PLUS, on the other hand, has also two choices for storage spaces. A 64GB iPhone 8 PLUS costs 997.31 AUD and a 256GB of iPhone 8 PLUS costs 1184.54 AUD.
Many experts agree that the choices for these storage spaces have really gone smaller as the prices also got more expensive.
Samsung Galaxy Note 8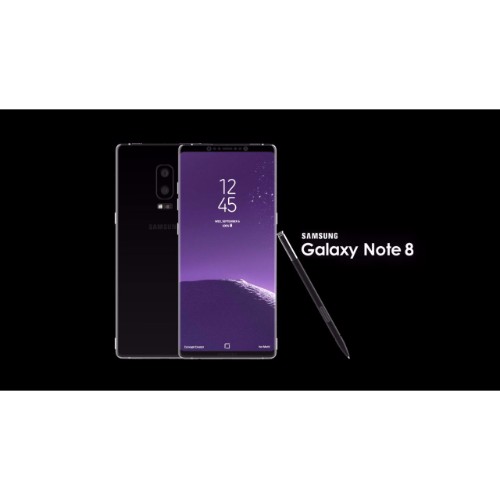 Pro: Infinity Display
Samsung Galaxy Note 8 has arrived in the market with one of its special features, the edge-to-edge Infinity Display. This is one of the bezel-less smartphones that have been released for this year. It has a 6.3-inch Super AMOLED display which is actually great especially if you are fond of playing virtual games, or if you are passionate about photography. The widescreen just caters your need to have an expanded multimedia view.
Pro: S-Pen
Samsung Galaxy Note 8's S-Pen is known to be updated by Samsung in order to be able to satisfy the users into using the Pen in having the special functionalities on the smartphone. This newly-developed Pen has become more efficient than the previous ones!
Pro: Dual Camera
Dual camera is also available in Samsung Galaxy Note 8. It also has a dual optical image stabilization which enhances each and every photo that you take and make it less of a blur. The 12MP telephoto combined with the wide angle lens is definitely awesome especially if you love having panoramic shots with the places that you go to and with the adventures that you are taking in order to get rid of the boring life.
Pro: Wireless Charging
Samsung Galaxy Note 8 also takes on the high technology wireless and fast charging on the device. It only requires a wireless dock to make things easier for you. Now you do not have to bring cables for charging your smartphone and you do not have to worry about nasty tangles that they get to have too!
Con: Small Battery Size
Because of the unfortunate thing that has happened in the previous year with the previous Galaxy Note 7, Samsung has become extra careful in the manufacturing of the Galaxy Note 8. As a result, they have settled for a smaller battery for the Samsung Galaxy Note 8 and many have noticed about it being too small for the size of the handset.
Battery capacity for Galaxy Note 8 is 3,300mAh but with the awesome features that it has and the necessary programs that need to run, plus the additional use of the S-Pen, battery drain on Galaxy Note 8 is most likely to be an issue.
Con: Fingerprint Sensor
Since the time when the fingerprint sensor of the Galaxy Note 8 has been rumoured and confirmed, a lot of experts and analysts have the insight of it being in the wrong position. As it turned out, the sensor is located at the back of the smartphone, near the rear camera. This is known to be causing some kind of discomfort for the users.
The fingerprint sensor is at the back area of the Samsung Galaxy Note 8 is not really a great deal had it not for the tallness of the device. Its height makes it quite a tough job for the user to extend their finger towards the sensor and unlock the smartphone.
Samsung Galaxy Note 8, iPhone 8, and the iPhone 8 PLUS have been out in the market already and each of them has their own pros and cons. In choosing the right smartphone for you to purchase, you should be able to determine first what would make an awesome smartphone for you and what type would be awesome for everyday use. The, you can check out on these pros and cons for each of these most recently released smartphones and consider which one would suffice to your needs.
But, if you can wait for the iPhone X, the 10th anniversary iPhone of the Apple Company, it would be awesome as well! It has a bezel-less display with the Home button gone virtual and a lot more of awesome features and specs too. It can definitely give you a boost of confidence in every moment in your life and it can also help achieve your dreams with the high technology that it offers!
Whether you choose iPhone 8, iPhone 8 PLUS, or the Galaxy Note 8, you surely need to have ample protection in order to enjoy more of your favored device and actually have a lot of moments made even more brighter! Here are some suggestions for it in case you need one.
Share