Posted by iCoverLover on Mar 09, 2018
The Finnish company HMD Global has practically reached it at MWC 2018, but many good things have yet to happen to Nokia fans. Although Nokia 8 Sirocco is the company's new flagship smartphone, at least two other premium Nokia phones will be launched later this year.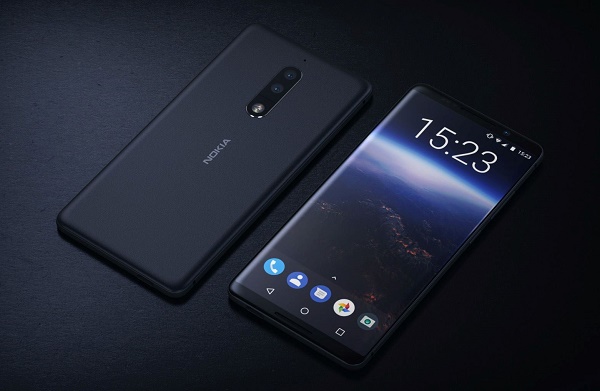 If you think that Nokia 8 Sirocco is no longer what you want with regards to the camera or any other aspects that you think should offer more in terms of functionality, HMD plans to launch Nokia 8 Pro and Nokia 9.
According to NPU, the launch of Nokia 9 is still at stake for HMD Global, and even the Nokia 8 Pro could be announced by the company. In terms of specifications, it is said that the Nokia 8 Pro is an upgrade with the Qualcomm Snapdragon 845 chipset, and could be released as of August 2018.

Display

Although we do not know what HMD names will use for these phones, sources with knowledge of the company's plans claim that the Nokia 9 will be their best phone. It boasts a slightly larger 5.7-inch screen, while the Nokia 8 Pro includes a 5.5-inch screen. However, its specifications have not been confirmed yet.
Additional features

However, one of the main strengths of the Nokia 9 will be the so-called penta-lens camera module, which will not come with the Nokia 8 Pro. Also, according to rumors, Nokia 9 will be the first HMD smartphone that will feature a fingerprint sensor digital on the screen. Both phones will be equipped with Snapdragon 845 processors, but may come with different amounts of memory.
Prices
As for prices, Nokia 9 is expected to cost the same as other high-end smartphones this year, like the Samsung Galaxy S9. However, the Nokia 8 Pro will be much cheaper to offer consumers a better alternative to the Samsung Galaxy S9, LG G7 and HTC U12.
At MWC 2018, HMD Global has adopted Android One, Google's standard Android program. He said that all Nokia phones will be part of the Android One program, but it is not clear whether Nokia 8 Pro and Nokia 9 will also be available under the Android One brand. To remember, Android One is designed for low-end smartphones, but Google seems to push Android Go devices, while Android One is basically a device associated with the Android stock.
So, better expect both of these smartphones later this year for they'll be an exciting addition to the smartphone community.
---
Looking for covers for your favorite smartphones? You should check these out:
More at https://www.icoverlover.com.au/
Share