Posted by iCoverLover on Oct 16, 2017
Bezel-less displays on smartphones have somehow become a trend in the industry. The smartphone giants, Samsung and Apple have even conformed to this type of screen display with their latest flagships, Galaxy Note 8 and iPhone X, respectively. This is in view that bezel-less displays can actually make the most out of a smartphone for you, as the users.
But, if you were to decide, which smartphone would you think is better, with bezels or no bezels? Before you can decide on that though, you need to know more about the most talked about bezels in smartphones. How important is it? Is it possible to be gone in the future? Is it really preferable to use? What are its advantages?
Bezels on smartphones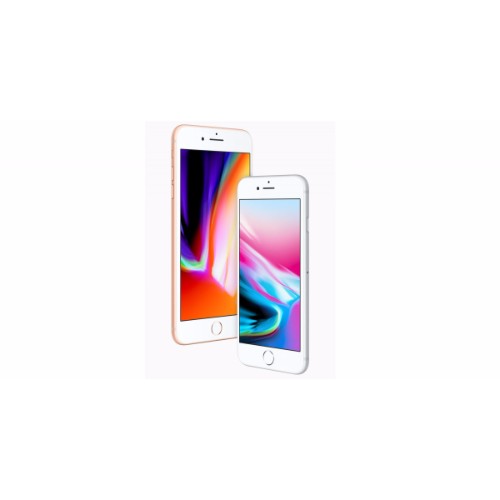 Bezels on smartphones are the ones which separate the screen from the body. This serves as the frame in order for your screen to be in place even when you move and use it too much throughout the day. Despite this purpose of a bezel on smartphones, smartphone companies are still moving towards its reduction or complete vanish. Once a smartphone is completely bezel-less, then you can have a possibility for a 3D smartphone. But for now, this is merely an imagination.
Although, bezel-less displays on a smartphone is not really new. Authors of the fiction genre have imagined of this possibility even form years back. And now, it has finally come true, or, the move towards the possibility is impressive. With the smartphone giants being the first ones to adapts, it wouldn't take long for the competitors to have their own bezel-less displays too.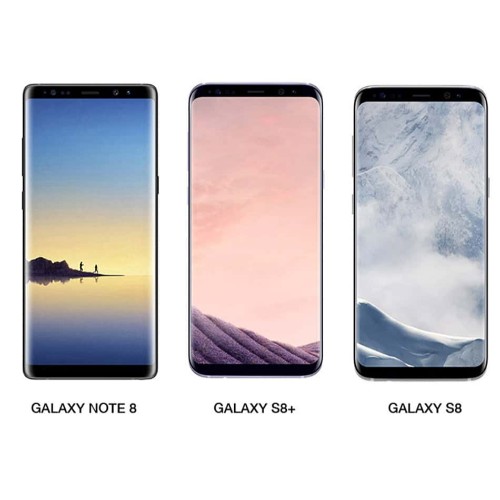 For now, the devices are having a bezel-less display, but in this case, it is not entirely as what it intends to be. When you get to examine the Galaxy Note 8 and the iPhone X (when it gets released), you can notice that there is still a little bezel integrated into the smartphones. This is for the reason that the sensors, front camera, and whatnot have a place on the phone's screen. Without the bezel on your smartphone and with the technology that we are having today, front camera and other sensors wouldn't be available if companies try to push for an entirely bezel-less display. This would definitely affect the performance and the capability of the smartphone, and thus, they are only reducing the bezels millimeter by millimeter.
Of course, with the development and enhancements of technology, it won't take too long to devise a way in order to still integrate the front camera as well as the sensors on the smartphone's screen. In fact, a software can take the position of hardware instead. For now, we can see this with Apple iPhone X. What happened in screen display with this flagship is that it has gained more space for the display as it maintains its medium size but removing the Home button. This way, it has developed an edge to edge display, which means a wider screen for you as the users as it also does not compromise your convenience in handling your device. This is pretty cool!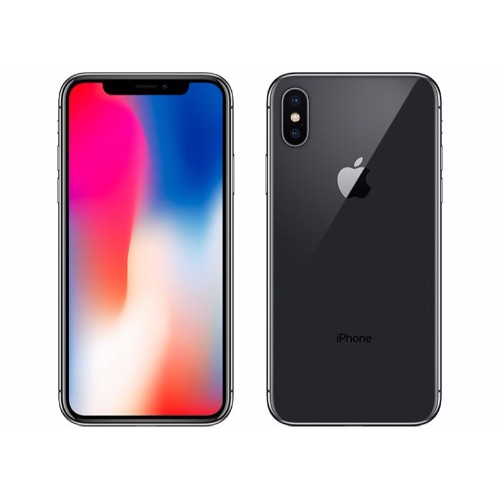 Since Apple iPhone users have been very used to the Home button, they are expected to have their own feelings towards it. However, the company has already made things simple for the sake of it. You can still return to your Home page without having to press the Home button, as this was the solution perceived by the company itself to get rid of the button, widen the screen, and still offer convenience to the users.
The Samsung Galaxy Note 8 had to face trouble with the bezel-less design that it has integrated too. As it turns out, in order to have the Infinity display which is a bezel-less screen, it had to transfer its fingerprint scanner to the back of its phone. This would mean that if you need to access your smartphone and its files, you will have to place your finger on the back of your smartphone and position it properly in order for your unit to actually recognize your fingerprint, and let you access its contents. As you can see, it had to face to consequences of that matter, having the fingerprint scanner positioned at the back.
The benefits
But hey, you should not ignore the benefits brought by bezel-less displays too. It makes your phone screens wider, lets you explore on the smartphone features that have been made to suit the design and the like. As you may have noticed, smartphones are trying to be like that of a television set while your TV getting larger in screen size and thinner in dimension is trying to like that of a big screen. This is actually amazing.
One of the most obvious advantages that you can get from a bezel-less smartphone is the wider screen. What do you get from it? Now, you can grab the opportunity to have a fun time in streaming online videos or movies. You can also have a more enjoyable time in editing your photos and enhancing them well in order to be attractive enough and to suit your social media feeds.
The coming of virtual reality on smartphones can also benefit from this edge-to-edge screen display. With the more immersive screen that you can have, you will definitely be absorbed in your interests and it can even inspire you to do more in life, especially on adventures. Go on adventures with your bezel-less smartphone and you will have the best experience.
Also, it is actually awesome to have a wider screen display on smartphones with less bezels but maintains the size of the device. This way, the handsets can be handled very well without any accidental drops or slips that typically happens on almost all smartphones.
These are the important matters that you need to know about bezel-less smartphones. Which do you think would you prefer, bezel or no bezels? Although it is not quite possible for the approaching days to have a development on bezel-less displays, it is expected that much of the development of technology can have some time in the future. By then, issues on front camera and other sensors on the phone screens could have its solution and thus giving you more wonderful experiences with your device.
As technology continues to develop and your smartphones have its upgrades, it is important that you know how to preserve such beauty. Its exteriors are prone to damages such as the minor scratches that can happen with daily use. Let your smartphone be as presentable and tidy for as long as you can with these phone cases and covers. These can definitely help you out in maintaining the awesome exteriors of your smartphone as t also gives you suggestions for your everyday fashion statement.
Share