Posted by iCoverLover on Jul 04, 2018
Apple and Samsung had been at each other's throats for seven years now. All of these because the late Steve Jobs believed that the Korean tech giant had copied Apple's concept of the iPhone, and took it to court.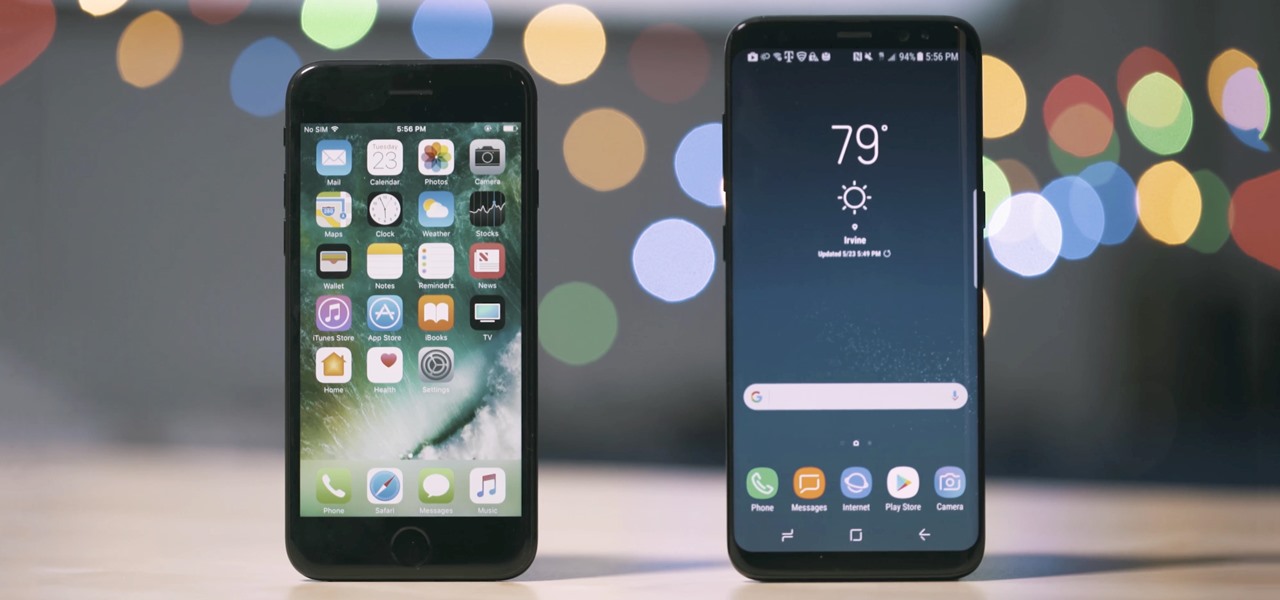 Just recently, however, a news report by Bloomberg revealed that this long-running war between the two giants in the technology sector has been concluded.
That fight was undeniably the biggest the world has even seen so far. It started in a district court, but reached all the way to the United Supreme Court.
In addition to cases in the United States, Samsung and Apple also took the fight to courts outside the country.
How can such a case even lead to being heard in the highest court of the United States? Well, let's take a look at how the battle began, what caused it and how it had ended.
Why Apple Thinks Android "Ripped Off" the iOS
Much of all that has happened in what had been dubbed as the "smartphone war" was the extreme anger and displeasure that the late Steve Jobs had for Google's mobile operating system.
He hated it so much that he had sworn to put an end to Android, even vowing to exhaust all of Apple's extensive resources just to bring down what he considered as a "stolen product."
Jobs died in 2011, and the succession of Tim Cook meant that Jobs' threat was never followed up on. Instead, Cook and his crew focused on innovating and continually improving iOS devices in a bid to slowly regain lost ground in the market from Android.
Tim Bajarin at PC Mag theorized, however, that the one reason Apple could believe Google stole the concept of Android from Jobs' company was the fact that Google CEO Eric Schimdt was a member of Apple's board when the iOS was conceptualized.
Simply put - the top official of what turned out to be a competitor had served on Apple's board while Jobs and his crew were designing the iOS, and had access to the relevant technical information.
As it appeared that Google was also developing Android at that exact same time, Jobs probably believed that Schmidt had at least stolen some ideas from Apple.
2010 - The Start of a Saga
It's worth noting that Samsung was not the first Android manufacturer to have been put to court by the late Steve Jobs' company.
The first one to have incurred the wrath of Apple was HTC, Digital Trends said. HTC, however, settled early in April 2010 and entered into a licensing deal with Apple where they had to pay Jobs and his company $5 off every sale of HTC Android devices.
Samsung only caught the eyes of Apple later on, but the situation between the two is quite complicated than what Apple's relationship was with HTC.
That's because Samsung provides Apple with the necessary components for its mobile devices. Samsung actually manufactured the processors of earlier iPhone models, and also provided touch screens and flash memory units.
Still, Apple went on with legal action. In August 2010, Apple served Samsung notice of its alleged infringement on patents held by the former.
Like it did with HTC, Apple attempted to negotiate a deal with Samsung, in which the "partner" will pay $30 to $40 in royalties for every sale of its Android device.
However, Samsung said "No." Six months later, Apple filed its first case against Samsung claiming that its former business partner had imitated its iPhone product designs.
The rest, they say, is history.
Who Violated What?
In a landmark decision in 2012, the District Court in San Jose, California, ruled in favor of Apple. So, what violations or infringements that Samsung had allegedly committed?
According to CNET, a jury made up of nine citizens decided that Samsung's Android devices had indeed infringed on five of six patents claimed by Apple in the case.
The jury, after deliberating over documents submitted by both sides for the trial, found that Samsung had willfully imitated design elements in the iPhone and implemented those designs in its Galaxy devices.
To defend itself, Samsung also filed a countersuit against Apple in April 2011. A report by Reuters indicated that Samsung accused Apple of infringing ten of its own patents.
These patents covered technology governing 3G data transmissions and wireless technology. Samsung had put up a good fight, filing cases not only in the United States, but also in South Korea, Japan and Germany. The two parties would later decide to drop these suits in 2014.
Now, the 2012 decision ruled that Apple had not committed any infringement at all of Samsung's patents. While awarding no damages to Samsung, the Court ordered the South Korean tech company to pay $1.05 billion in damages to Apple.
That was Apple's first and most significant victory over its biggest competitor in the smartphone market. The two companies would, however, continue to file appeals and request retrials over the next six years following that decision.
The End Is In Sight
After a series of unfavorable decisions from 2012 until this year, Samsung finally decided to throw in the figurative towel into the ring.
According to The Verge, Apple and Samsung had agreed to settle the long-standing case, even after the district court had reduced the damages it had to pay to $539 million.
However, the report says, the court and the two companies have not disclosed the terms of the settlement. Samsung issued no comment nor statement following this development, while Apple reissued a statement it made in May this year.
All Is Well
At the end of it, we're left with the confidence that both the iPhone and the Galaxy smartphones will continue to be formidable participants in the smartphone race.
If you're planning to buy an iPhone X, you should think about the amazing genuine leather wallet and flip cases for the iPhone X.
With these cases, you have a case that protects your iPhone X from moisture while keeping your important credit and debit cards handy.
Of course, you can also buy a case for Samsung Galaxy smartphone. Many of the covers features not only card slots but also an adjustable holder that lets you place your smartphone on top of a surface while doing video calls or watching movies.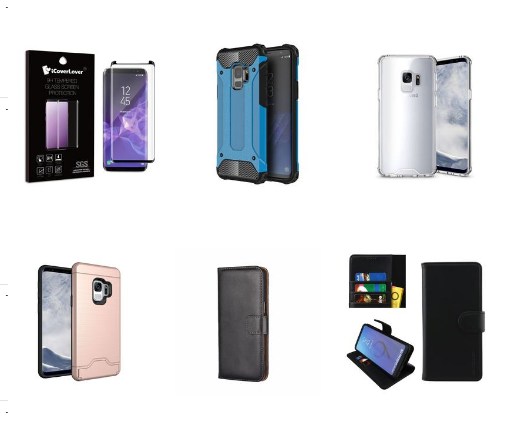 Share